Welcome to the SYLO blog tour! There's no better person to explain some of the crazy, creepy things happening on Pemberwick Island than D.J. MacHale, so we asked him to spill all his secrets to all of you!* Follow along on Mondays, Wednesdays, and Fridays to enter to win a SYLO prize pack at every tour stop and get the inside scoop on SYLO! See the Rafflecopter at the end of the post.
*Disclaimer: D.J. didn't tell us all his secrets (though we tried!), but he did give us some pretty cool insight into his books.
D.J.'s Guest Post:
I think all my books cross genres.  At its heart, SYLO is a mystery.  But it's also an adventure and a thriller.  As the story progresses it also reveals itself to be science fiction.
There are readers (and authors) who have strong opinions as to what defines each of these genres but I've never been a purist or cared much for those kinds of rules.  (I guess the only real problem with that is figuring out which shelf to put it on in the bookstore!)
No matter what category my books are put into, readers know that they will always find characters they are going to care about as they join them on an exciting journey. So I guess you could say that SYLO has a little something for everybody!

Find out more from D.J. about SYLO by watching his author video!
The ultimate action-fueled end-of-the-world conspiracy trilogy from #1 New York Times bestselling author D.J. MacHale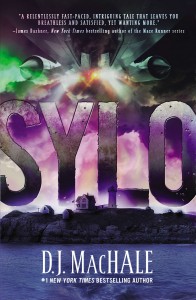 THEY CAME FROM THE SKY
parachuting out of military helicopters to invade Tucker Pierce's idyllic hometown on Pemberwick Island, Maine.
They call themselves SYLO and they are a secret branch of the U.S. Navy. SYLO's commander, Captain Granger, informs Pemberwick residents that the island has been hit by a lethal virus and must be quarantined. Now Pemberwick is cut off from the outside world.
Tucker believes there's more to SYLO's story. He was on the sidelines when the high school running back dropped dead with no warning. He saw the bizarre midnight explosion over the ocean, and the mysterious singing aircraft that travel like shadows through the night sky. He tasted the Ruby—and experienced the powers it gave him—for himself.
What all this means, SYLO isn't saying. Only Tucker holds the clues that can solve this deadly mystery.
LOOK TO THE SKY
because Pemberwick is only the first stop.
About D.J. MacHale: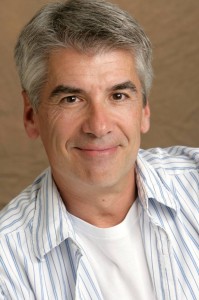 D.J. MacHale is the author of the bestselling book series Pendragon: Journal of an Adventure through Time and Space
, 
the spooky Morpheus Road trilogy, and the whimsical picture book 
The Monster Princess
.  He has written, directed, and produced numerous award-winning television series and movies for young people including 
Are You Afraid of the Dark?, Flight 29 Down,
 and 
Tower of Terror
.  D.J. lives with his family in Southern California. You can visit him online at 
www.djmachalebooks.com
 <
http://www.djmachalebooks.com
> . 
SYLO 
is the first book in his new trilogy, The SYLO Chronicles.