Hi All! Cynthia D'Alba here. Today, we're going on a picnic. When was the last time you did that? I honestly can't remember! I even have a cute picnic basket I could use. (okay..quiz…did you read that Pic-A-Nic basket? Who said that? Maybe a prize for the first correct answer!) Honest disclosure…Mine currently has bottles on wine stored in it!
In my new book, TEXAS TANGO, the first love scene starts at a picnic. I thought I'd share the opening of the scene. After the scene, be sure to check the question and post an answer for a chance to win a prize.
She stared into his steel-blue eyes, her breathing coming in deep draws. For a minute, neither of them moved, and then she placed her hand on his face. "Here are my choice names for you. Wonderful. Thoughtful. Caring. Do those work?" She smiled, ready to move on. He didn't need to know any more about what she really thought about him. She dropped her hand from his face and made a point of looking around the picnic area. "This setting for lunch is perfect. I'm glad we rode over. I can't believe how much of Uncle Angus's ranch I've gotten to see today. It's beautiful. I can see why you wanted it."
He caught her hand and brought it to his mouth, leaving a kiss in the palm. For what seemed like eternity, they stared into each other's eyes, neither making the move to come closer nor to move away. His warm breath blew on her face. With each inhale, she breathed in his scent, a mixture of woodsy cologne, leather and something that was just Travis. She'd made up her mind to kiss him just as her stomach took that exact moment to rumble loudly. He smiled, leaned over and gave her a quick kiss.
"Sounds like you could use lunch."
She dropped her face into her hands and shook her head, laughing away her sexual frustration. Travis moved away far enough to get a hand on the basket handle and dragged it over.
"Let's see what goodies we have in here."
So here's the question…You're packing a lunch for a big, manly cowboy. What's in the picnic basket?  
Intrigued about TEXAS TANGO? Here's a little more about the book:
Their wedding might be fake, but there's no faking the mutual attraction.

Texas Montgomery Mavericks, Book 2

Dr. Caroline Graham is happy with her nomadic lifestyle fulfilling short-term medical contracts. No emotional commitments, no disappointments. She's always the one to walk away, never the one left behind. But now her great-uncle is gone and her grandmother is on her deathbed, more concerned about Caroline's lack of a husband than her own demise. What's the harm in a little white lie? If a wedding will give her grandmother peace, then a wedding she shall have.

Travis Montgomery has one dream left—to build the ranch he and his wife planned before he lost her to cancer. There's just one thing standing between him and the last bit of acreage he needs—a last living heir who has one traveling foot out the door…and an unusual request that challenges his determination to never again place his heart at risk. The land he wants in exchange for a faux marriage. Everyone wins. Until things start to snowball…and the hearts they stand to lose are their own.
TEXAS TANGO is available at your favorite online store or click any on the links below:
Amazon | Samhain  |  Barnes & Noble  |  Kobo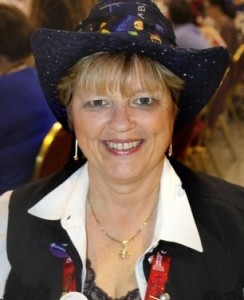 Curious about Cynthia? I was born and raised in a small Arkansas town. After being gone for a number of years, I'm thrilled to be making my home back in Arkansas living in a vine-covered cottage on the banks of an eight-thousand acre lake. I started writing on a challenge from my husband in 2006 and discovered having imaginary sex with lots of hunky men was fun.
My first book, Texas Two Step, released in 2012 to outstanding reviews, was a Samhain Publishing best seller. The second book in the Texas Montgomery Mavericks series, Texas Tango, released November 5, 2013, again from Samhain Publishing. In February, 2014, Texas Fandango, a Novella in the Texas Montgomery Series will be released by Samhain Publishing. I am currently at work on book 3 of the Texas Montgomery Mavericks series (Texas Twist).
I love love love to hear from readers and there are lots of ways to find me. Online, you can find me most days at my website or my group blog.
Follow me at Facebook, Twitter, Google +, Goodreads or Pinterest.
or email me at cynthia@cynthiadalba.com
To send me snail mail, write to: Cynthia D'Alba   PO Box 2116   Hot Springs, AR 71914
Now on the fun stuff! 🙂
In the spirit of Christmas sneaking up on us, I'll pick among the comments for TWO winners to take home a western-themed ornament. Here's just a sample…
Plus, I doing a jewelry-themed For my TEXAS TANGO Jewelry-Themed Rafflecopter Giveaway. Be sure and look for the Rafflecopter widget at the end of the post. Also check out my personal blog for other places you can enter! Here's the loot you can win…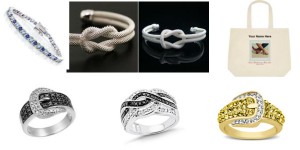 AND I have swag for the asking! But when it's gone, it's gone. Pens, jar openers, postcards, bookmarks, trading cards…just go by my contact page and send me a note.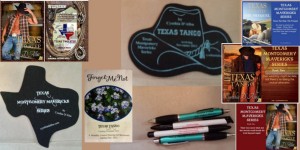 Thanks for coming by! Be sure to leave a comment for a chance to win one of the Christmas ornaments!