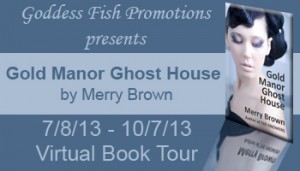 This post is part of a virtual book tour organized by
Goddess Fish Promotions
. One randomly drawn commenter will win a $25 Amazon gift card. Click on the tour banner to see the other stops on the tour.
*****
Experience is a funny thing. I see the world one way and you may agree or think my sight is crazy. We tend to critique books based on whether they ring true to life, whether they match the human experience.
But what is the human experience? My YA writing relies heavily on my experiences growing up. I had a very normal childhood. We all did. However we grew up we take as the norm, and other ways are off center.
And so the books I write are a reflection, to some great extent, of my experiences as a child, teen, young adult, and the woman I am. From personal experiences, second and third hand accounts of other peoples drama, to books/TV/movies/music, to my latest trip to Wal-Mart and the Easter-egg hunts in the backyard of my childhood home (in matching dresses my mom made for my sister and me), it all gets in my books, one way or another.
I'm constantly being reminded not everyone sees the world the way I do. What I take to be self-evident truths, some find counterintuitive or have never even considered. My hope is to live in the real-world, the world as it really is, not a false world I've constructed out of hasty generalizations, wish fulfillment, and ignorance. I want to know the truth about the world.
As I grow as a writer, I hope to broaden my understanding of other people's joys and suffering to make my characters and the world they inhabit richer, and a closer reflection of the universal human experience.
About the Author: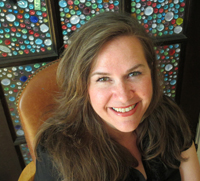 Born and raised in Bakersfield, California, Merry Brown now lives in the northwest corner of Tennessee with her husband, three boys, and Daisy the cat. She teaches philosophy at the University of Tennessee, Martin, where she counts it a great privilege and joy to introduce students to perennial questions about the nature of the universe, meaning, morality, and the human condition. Merry Brown's love of philosophy and young adult paranormal and dystopian literature inspired her to write THE KNOWERS, the first book in the Exiled Trilogy. GOLD MANOR GOLD HOUSE is her latest YA paranormal romance book.
My contact info:
http://www.merrybrown.com
@merryebrown
Facebook: Merry Brown
Buy the book at
Amazon
.
Anna thought life was going to be awesome. She was right…and wrong.
Won her dream job acting in a hit TV series. Check.
Working with her best friend. Check.
The set's haunted and she's in the middle of a supernatural war. Uh, check?
Anna Rose Ellington is sixteen and living in Hollywood, hoping to be a star. Anna just landed a major role on Ghost House, TeenTV's new fall drama. A show promising to be so hot, Meg Sweet (the reigning teenage diva), signed on for the lead, and Adam Lewis (international rock sensation) is a principal player.
Her dreams are falling into place until she gets on set and begins questioning her sanity. It's true she has an unusual dream life, where once in a while her dreams literally come true. But it's been a while. On top of her dreams not staying put in her brain, including the guy she'd been dreaming of for years, the house they're filming in, Gold Manor, might actually be haunted. But that's the least of her worries.