Long and Short welcomes Nancy Henderson.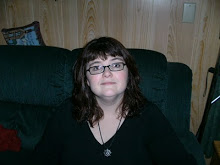 Hello and thank you for the opportunity to be a guest blogger today! For those who are wondering who the heck I am, I'm Nancy Henderson, and I write historical, paranormal, and contemporary romance. I also write humorous short stories/books about cats and cat ownership. (Go to http://www.litterboxesandhairballs.com for information.) Lately, I've been writing in the historical romance genre. My newest book release is called Bounty.
A bounty to live comfortably for the rest of his life…
A betrayal she would never forget…
And the journey of a lifetime…

Delilah Van Allen has her whole life planned. Independent as a mountain cat, she will escape to the wild and live off the land in peace. Until her father promises her hand to the commander of a fort in the remote Adirondack wilderness.

Mohawk scout Two Crows has been hired to escort a white woman to Fort Edward. He never expects to find love and risk the bounty—and the vengeance—he has been promised.
Bounty was a strange book to write in that the whole story line came to me entirely by surprise. Not to say I haven't had other plots surprise me, but this was fully fleshed out by a simple conversation. I was visiting my mom and she was telling me how my aunt, her sister, wanted to come for a visit but didn't know how she was going to get there because her daughter was borrowing her car. Suddenly I envisioned a hero (who is this man and why is he in my head???) taking a stranger on a journey. Where are they going? Why is so much at stake? What happens next? It was amazing, exhilarating and a blast to write!
Please check out my newest release Bounty. I'd love to hear from you! Visit my website at: http://www.always-a-story.com or http://www.nancyhendersonbooks.com .
All the best,
Nancy Henderson
Website | Blog | Facebook | Twitter
Buy the book at Amazon or Barnes and Noble.