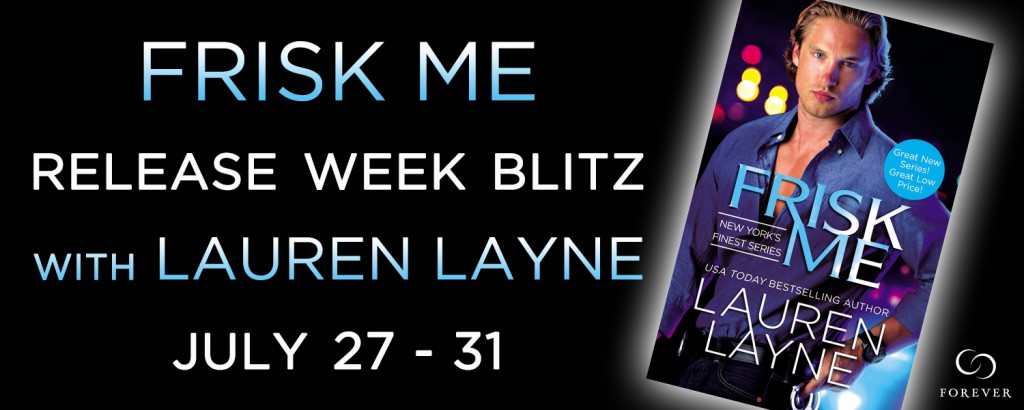 This post is part of a virtual book tour organized by the publisher. Enter the Rafflecopter at the end of the post to win a copy of
Frisk Me
.
Favorite vacation destination
This is going to be more of a theme than an actual place, but I love mountain/forest getaways. Bonus if there's a lake nearby. When I hear "vacation," I don't see palm trees or beach. I don't think site-seeing or swanky hotels. It's all about the "escape." I suspect it's because I'm so thoroughly a city-girl. I've lived in downtown Seattle. Midtown Manhattan. I'm currently in the heart of Chicago with a stunning view of the Hancock tower. But as much as I love this, sometimes my mind craves a retreat, where I want nothing but nature and quiet, coffee in the morning, wine in the evening. I crave a place where I can hear myself think. And now I'm annoyed with myself for picking this particular question to answer, because all I want to do is go plan a vacation 🙂
After a photograph of Luc Moretti saving a tourist hits social media, he instantly becomes New York's most famous and beloved cop. When a major network decides to run a special on the "American Hero," Luc's boss gives him no choice but to cooperate in the name of good exposure for the department. Luc doesn't mind the celebrity status-what he does mind is the gorgeous brunette journalist who's been assigned to follow his every move. Especially since she also happens to be the same knockout that rejected him rather publicly the week before.

Ava Sims is a woman who gets what she wants. And what she wants is to be CBC's lead anchor-but to get there, she'll need to nail the fluff piece on the playboy cop. Luc Moretti is everything Ava knows to stay away from: a stubborn charmer with a hero-complex. But the more Ava gets to know Luc and his oddball family, the more she realizes that beneath the swagger and the blue uniform is a complex man who makes her heart beat too fast. Soon, Ava's doing the unthinkable, and falling for the best of New York's finest …
About the Author: A long-time romance reader, Lauren Layne thinks the only thing better than reading about happy endings is writing them. She now pursues a full-time career in Happily Ever After, a job she's naturally suited for after marrying her high school sweetheart. A bit of a nomad, Lauren's lived everywhere from Orange County to Manhattan, and currently lives in the Seattle-area. Her hobbies include coffee by day, wine by night, and lots of writing in between. She's also a total website nerd and insists you check out her website!
Twitter | Facebook | Goodreads
Buy the book at
Amazon
,
Barnes and Noble
,
iTunes
,
Kobo
, or
BAM!