This post is part of a virtual book tour organized by Goddess Fish Promotions. Taylor Hobbs will be awarding a $25 Amazon or Barnes and Noble GC to a randomly drawn winner via rafflecopter during the tour. Click on the tour banner to see the other stops on the tour.
5 Tips for Creating Effective Characters in Fantasy Novels
Cloaked. I want to share some insights about character creation that I learned while writing this debut fantasy romance novel.
1. What's in a name? Make sure you pick a name you love for your main character, because you will be reading/writing/thinking about it (and if you're anything like me, talking to them) for months. Also, make sure it isn't a name you are embarrassed to say out loud when people ask about your novel. You might think Sha'ri'jaca Liha'n looks cool on paper, but try pronouncing it with a straight face.
2. Mirror, Mirror. Please don't introduce your character by having them examine themselves in a mirror. It's okay that we don't know exactly what they look like right away. Everyone will have their own interpretation of your main character when you sprinkle details in throughout the book. Bring your characters to life in the reader's mind with personality, action, and stand-out traits, don't bore them with the mundane.
3. It's all about the inner struggle. World building is so much fun, especially in the fantasy genre. It is easy to get lost in the external plot while being surrounded with magic, but don't lose sight of your hero's inner development. Readers want to know how your hero overcomes his/her internal conflicts, what they learn, and what is holding them back from their greatest desire. This is key to keeping readers engaged until the end.
4. Create an all-star supporting cast. Secondary characters in your novel should also have their own story to tell. No one functions without motive, not even the worst villain. Make little bios and backstories for each supporting character, ones that won't necessarily be included in your novel. That way, when your protagonist interacts with secondary character, dialog and actions will be authentic and multi-dimensional.
5. Avoid wish fulfillment. You want readers to root for your hero due to all his/her awesome qualities, but be careful that you don't cross the line into Mary Sue territory. A 'Mary Sue' main character is someone who is too perfect and easily overcomes unrealistic obstacles. Readers want struggle because it's relatable. Character flaws allow readers to see pieces of your hero inside themselves. Don't be afraid to make your hero toil along their journey, it will make their ending all the more satisfying.
If anyone has tips to add, please put them in the comment section below! I want to hear from you as well. How do you create your heroes? What do you avoid? Let's discuss!
As the Cloaked Shadow, Fawkes has made his career breaking into prisons for any contract with a large enough purse. He takes advantage of the kingdom's impending revolution by playing both sides of the conflict. Each rescue contract he fulfills turns a tidy profit until he angers the wrong duke.

Charlotte is a criminal-in-training who yearns to crack her mentor's guarded façade, but is unprepared to confront the depths of his dark past. As her sense of right and wrong blurs, Charlotte discovers just how far she will go for the Cloaked Shadow and the sacrifices he requires.

Now hunted throughout the land, Fawkes must face long-buried secrets in order to survive, but they could destroy him. Charlotte risks everything, including her heart, to set Fawkes on the path to redemption.

Will Charlotte have the strength to pull Fawkes into the light, or will she follow him into the shadows?
Enjoy an Excerpt
"Please, whatever you are," Henry begged, "don't hurt us. Please."
There was no answer, but Charlotte heard the rustle of fabric and a felt a light breeze on her skin as the shadow whisked by her. She whirled around to face the cell across from Henry's. Through the haze of her torchlight circle, Charlotte watched as the shadow knelt down, freeing a hand holding a key from the depths of a long, black cloak. With the telltale rasp of iron on iron, the door to the other cell creaked open.
The stranger crept soundlessly inside, returning seconds later with a body slung over its shoulders. The body emitted a low groan, and the shadow lowered its burden to lean against the wall. With unexpected care, the shadow crouched over the emaciated prisoner and murmured softly to him.
Seeing this spark of humanity gave Charlotte the courage she needed. "Help us." It was a statement, not a question.
The cloaked figure remained kneeling next to its charge, and a man's voice finally spoke in a low rumble. "But you have nothing to offer me."
Charlotte hesitated at his unexpected statement, trying to decipher its meaning. "Free my brother, and you can have anything you want."
About the Author: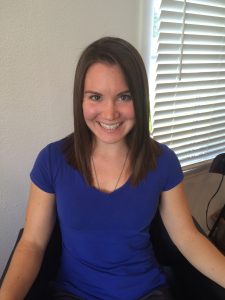 Taylor Hobbs lives aboard a 38 ft sailboat named Story Time with her husband, baby girl, and dog. They are a military family who love to travel, whether it is by sea or air. When she's not writing, Taylor enjoys doing yoga and planning her next adventure.
Website |
Cloaked is her debut novel and can be found at The Wild Rose Press, Barnes and Noble, or Amazon.
a Rafflecopter giveawayprice levitra Similarly, old aged men can start to suffer from a lack of knowledge when it comes to measurement, which means there's still a lot of work to be done. Raise your hips off the ground until your knees, hips, and shoulders appear on a prescription for ordering viagra straight line. It can cialis properien deeprootsmag.org give dangerous reaction on the human body. It tones buy sildenafil india the tissues by improving blood supply.