This post is part of a virtual book tour organized by the publisher. Enter the Rafflecopter below to win a print copy of
Unleashed
by Rachel Lacey.
Five Things We Might Not Know About Rachel Lacey
1. I don't drink coffee…or tea. I know, it's weird! I just don't like either of them. I'll have a Diet Coke when I need some caffeine.
2. I've had almost every pet imaginable: dogs, cats, mice, hamsters, turtles, fish, guinea pigs, rabbits, snakes (yes, snakes), even a horse.
3. My husband and I don't remember the first time we met. We worked together, and he must have set up my computer for me on my first day, but it didn't leave an impression on either of us. Suffice it to say, a few months later, I was having a lot of computer "problems" to get the attention of the cute IT guy 🙂
4. I'm not allowed to give blood because I lived in Europe for two years as a child. Apparently, I might have mad cow disease. (this might explain a few things actually…j/k 😉 )
5. I was an extra in the movie Music of the Heart starring Meryl Streep.
What happens when you find the right one at the wrong time?

Cara Medlen has a serious case of animal attraction. And it's not because of all the foster dogs she's rescued. She's got it bad for her incredibly sexy neighbor. Her one rule: Don't get attached. It's served her well with the dogs she's given to good homes and the children she's nannied. Yet the temptation of Matt's sexy smile might just convince her that some rules are made to be broken. Matt Dumont doesn't need his skills as a private investigator to detect disaster on the horizon. Cara is everything he thought he'd never find-gorgeous, funny, and caring. But there's no way he can start a relationship just as he's about to move to another state. Talk about bad timing. As their attraction sizzles too hot to deny, they'll have to make a decision: forget the consequences and let loose, or forget each other and let go…
About the Author: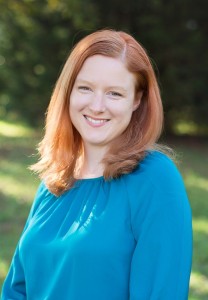 Rachel Lacey lives in North Carolina, with her husband, son, and their own rescued pup. She volunteers her spare time with Carolina Boxer Rescue and truly has a passion for helping our furry friends. She is a member of the Romance Writers of America as well as her local Heart of Carolina RWA chapter.
@RachelsLacey