This post is part of a virtual book tour organized by the publisher. Enter the Rafflecopter below to win a copy of THE BURIED.
Five Things We May Not Know About You
1. I am fascinated with cemeteries and like to visit them while on vacation. There's so much history and story found in the places where we bury the dead and celebrate their lives.
2. I'd planned on being a veterinarian until right before college when our family vet invited me to scrub in during surgery for Blue, my family's beloved blue tick hound. Thirty seconds into the surgery, I fainted. I woke up on a gurney in the operating room next to Blue's with my dad leaning over me and saying, "Sissy, maybe you should become a writer."
3. As a child, I had reoccurring nightmares about being buried alive. Writing THE BURIED was both terrifying and therapeutic.
4. I once interviewed Pope John Paul II.
5. The best job I ever had: restaurant reviewer.
"It's cold. And dark. I can't breathe."
Successful, ambitious state prosecutor Grace Courtemanche is at the top of her game. Then she gets a chilling call from a young woman claiming to be buried alive. Desperate to find the victim before it's too late, Grace will do whatever it takes . . . even if it means excavating the darkest secrets of her own past and turning to the one man she thought she would never see again.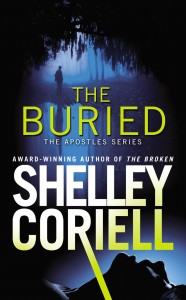 FBI agent Theodore "Hatch" Hatcher is a man without roots-and that's the way he likes it. But when a grisly crime shatters Cyprus Bend, Florida, Hatch is dragged back to the small town-and the one woman-he hoped was in his rearview for good. Forced to confront  the wreckage of their love affair, Hatch and Grace may just find that sometimes the deepest wounds leave the most beautiful scars-and that history repeating itself may just be what they need to stop a killer . . . and save their own hearts.
Buy Links: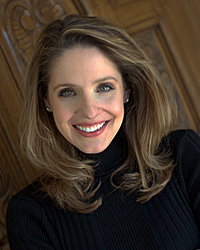 About the author:
A former newspaper reporter, magazine editor, and restaurant reviewer. These days Shelley writes smart, funny novels for teens and big, edgy romantic suspense. A six-time Romance Writers of America Golden Heart Finalist, she lives and loves in Arizona with her family and the world's neediest rescue Weimaraner. When she's not behind the keyboard, you'll find her baking high-calorie, high-fat desserts and haunting local farmers markets for the perfect plum.
Social Media Links: