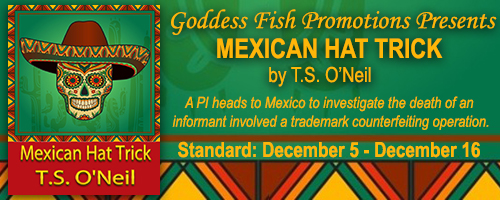 This post is part of a virtual book tour organized by
Goddess Fish Promotions
. The author will be awarding a $10 Amazon or B/N GC to a randomly drawn winner via rafflecopter during the tour. Click on the tour banner to see the other stops on the tour.
Five musts every story in Florida glare should have
1. Location, Location, Location:
About five years ago, I wrote a book about a casino heist on the high seas and found out some time later that I had inadvertently written my book, "Tampa Star, "in the literary category commonly referred to as "Florida Glare." What the hell is Florida Glare you might ask? It's a subgenre that can trace its ancestry back at least to John D. MacDonald's hard-boiled "Salvage Consultant," Travis McGee—living on his yacht, The Busted Flush, at a marina in Fort Lauderdale. Other notable Florida Glare authors are Charles Willeford, Elmore Leonard, (both deceased), and Carl Hiaasen—just to name a few adherents to the genre. What makes Florida Glare a distinctly different subgenre? Well, for starters, as hinted at by its name, Florida is always the backdrop. Therefore, any book in the Florida Glare subgenre needs to take place, at least partially, in the Sunshine State.
2. Unforgettable Characters:
David Barry describes the particular genre as "South Florida wackos—all heavily armed, all loquacious, all barely aware of one another's existence—blunder through petty crime, discover themselves engaged in actual murder, and then move in unconscious unison toward the black comedy of a violent climax." Another attribute that defines the genre is a plethora of uniquely bizarre characters, such as Puggy, the tree-dwelling, Frito-eating Hippie in "Big Trouble" or Hoke Mosley, the seemingly overmatched, plodding gumshoe who appears in several of Charles Willeford's books or my hero, Char Blackfox, a Seminole Indian Former Green Beret, wounded by a dead guy in Vietnam.
3. Murder and assorted mayhem:
Assorted bodily harm is one of the chief components of any book in the subgenre; whether it's when a narco-trafficker makes "soup" from a recalcitrant trademark counterfeiter, in my latest novel, "Mexican Hat Trick," or when Congressman David L Dilbeck clubs a strip club patron with a bottle in "Strip Tease," mayhem and sometimes murder are part of the landscape in Florida Glare.
When transferred to film—we get such classics as Willeford's "Miami Blues "and Hiaasen's "Strip Tease"—both containing bone breaking mayhem as well as large doses of greed and sex. Lesser examples are films such as "Big Trouble"—which borders on outright comedy. Another indicator of the subgenre is that rather than intricately woven and planned intrigue, we get thugs blundering into situations that erupt into explosive mayhem. As in "Miami Blues," when a Hare Krishna tries to cajole the wrong passerby out of spare change and gets killed for his trouble, or when thugs in "Big Trouble," stumble on a nuclear bomb in the back of a bar frequented by a hippie who lives in a tree. Seemingly isolated acts of mayhem—as when Fred Frenger, the antagonist in "Miami Blues," breaks the finger of a man in the Miami Airport, causing his untimely demise, but unknowingly setting in motion a series of events that will ultimately result in Frenger's own undoing.
4. Sex, drugs and…
Well, it is Florida, where bales of marijuana wash up on our beaches from time to time, and Miami lawyers were known to finish lunch with a shot of Cuban coffee and a line of coke. I devoted a lot of verbiage to sex in my first couple of books, but I think that some amount of sexuality (of all sorts) is woven into the plot of any Florida Glare novel as the state oozes with it. People moved down to Florida to escape the blue-nose attitudes of those in the North. There are probably more strip clubs here than in any other state in the union. Outside of the clubs, the state is basically one big beach party were scantily clad co-eds are always frolicking half-naked in the sand—at least in my imagination.
5. Hilarity usually ensues:
Some of the dark humor is belly laugh-inducing, and that's part of the lure of the genre—if not the underlying theme. Of course, some authors are funnier than others. Dave Barry writes a more comedic version of books within the genre, and I like to think I can get the reader to chuckle on occasion. Carl Hiaasen contribution to the genre includes the aforementioned "Strip Tease, "as well as "Lucky You," "Tourist Season," "Skinny Dip" and "Bad Monkey." They are all solidly written sometimes amusing novels without a recurring cast of characters. In my opinion, you have to at least smile at the absurdity of Hiaasen's character, Congressman David L Dilbeck, wearing Cowboy boots filled with petroleum jelly in "Strip Tease." The bottom line is that Florida Glare represents a sometimes funny, but usually entertaining subgenre of books that offer most readers a welcome distraction from humdrum reality.
Mexican Hat Trick reunites Retired Sheriff's Department Detective turned Private Investigator, Eidetic Eddie Doyle with Former Force Recon Marine, Michael Blackfox, in a rollicking tale of murder, counterfeiting and kidnapping south of the border. A rogue's gallery of new villains, including a pathological ex-French Foreign Legionnaire, a bloodthirsty drug kingpin, and a conniving corporate attorney, conspire to corner the counterfeit apparel market. Mexican Hat Trick is Florida Glare—south of the border.
Enjoy an Excerpt:
Jesus Juan Carlo Rodriguez Mendelevich or Chewy for short was scared. The portly man sweated profusely in the noonday sun. His body generated rivulets of sweat that cascaded down his corpulent frame in continuous flows. Part of the cause was Torreon's climate; the other was his nervousness. Chewy had scheduled the meeting at Casa Portofino, a restaurant in one of the more upscale and tranquil areas of the city. The neighborhood was a series of walled compounds, behind which sat multi-story villas protected by shotgun-toting security guards. Chewy waited under the blue canopy of the Mediterranean style white stucco building, hoping to see whether the man he was scheduled to meet arrived alone as was agreed. He was expecting a Gringo named Eddie Doyle, an emissary sent by the owner of the clothing company Chewy supplied.
Torreon was a dangerous place—there were over a thousand murders the previous year. Most were drug related as the Zeta cartel called it their territory and home—while other gangs disagreed. It was also the industrial heart of Mexico with much of the manufacturing scattered around the city in a series of walled and guarded industrial parks.
Chewy was the product of a May-September romance between a Jewish immigrant and a Mexican seamstress. His father, Isaac, a talented and well-connected tailor, had fled the Soviet Union in the early fifties. He had served many senior officials within the Communist Party ¬¬—a connection that would save his life. In the aftermath of Stalin's death, a plot had been discovered to seize power by assassinating select high party officials. A group of Jewish doctors was implicated and vilified. Some were executed, others imprisoned—Isaac had been a non-practicing Jew, but nonetheless was swept up in the purge that followed. He escaped via a connection he had with a Mexican diplomat.
Over the remainder of his life, Isaac Mendelevich had grown a one tailor shop into a lucrative cut & sewn operation that employed over sixty seamstresses. Chewy had neither his father's patience nor his virtue, but he did have higher aspirations.
For the past eleven years, Chewy's company, Estrella de David S.A., had served as a foreign contractor of an American apparel manufacturer. The cloth was cut in El Paso and shipped to his Estrella Fabrica Una in Torreon—he only had one factory, but he could still dream big. His seamstresses rapidly turned the fabric into shirts and pants, he paid them poorly and reaped the reward. He had developed a pretty lucrative gig—the work was good, and Chewy prospered. He lived in a three level walled home outside of town, drove a late model Range Rover, and vacationed in a rented villa in Tuscany.
The Range Rover handled Torreon's rough streets better than the Ferraris or Lamborghinis he saw in Italy—still, the Rover was not as stylish. He was originally pissed when he found out the Chinese had copied the storied vehicle and sold the counterfeit version, called the Landwind X7 for half the price of the original. But that anger gave way to grudging admiration after he involved himself in a similar pursuit.
Chewy dated the better-looking members of his staff—oblivious to the warning about fishing from the company pier—apparently, there is no similar expression in Spanish. The work was lucrative but limited. He often finished the entire consignment that the North American manufacturer shipped him in record time, which left him with an idle factory. He had plans for an early retirement to his own villa in Italy or along the Spanish Coast, and that took serious money.
Before his current girlfriend, Angelina, came to work for him—she had been employed for a short time in a factory stitching counterfeit shirts. The shirts were such good quality that they were often sold in the same retail shops that sold originals. She liked the work—the factory was in an old warehouse close to her home, the pay was in dollars, and they fed her lunch. Sure the work was hard—twelve hour days using old sewing machines, learning the strange stitching design and getting yelled at when she screwed something up, but they let her bring home the leftover tamales, and they paid her each day in currency.
On her one month anniversary a team from the Prosecutor's Office arrived—all dressed in black military-style uniforms and carrying automatic weapons. The two Mexican Americans running the factory were summarily arrested—cuffed and stuffed as the gringos say, and carted off in a detention vehicle, not doubt to the infamous Gómez Palacio prison.
The gringos' arrests left a vacuum in the market and after some subtle inquiries, Chewy filled it with a vigor. He now produced a regular run of clothing, in this case, a trademark known as Mountain Man (MM) and then produced a second line of high-quality fakes. The clothing line had a distinctive trademark—an inch high double M with crossed legs. The patterns were the same, and much of the output was repurposed seconds or new jeans made with locally bought denim. The quality of his counterfeits was high enough to fool the trademark inspectors and even some of the manufacturer's investigators.
They filled a container of legitimate product for which Mountain Man's in-country manager paid in cash a sum that was both gratifying and underwhelming. His shop floor otherwise idle, he would put his seamstresses to work with remnants and leftover sundries, to turn out another line of high-quality counterfeits. He knew others were doing the same. The fake jeans went straight into a shipping container that arrived on a regular basis—he assumed they were exported as he never saw them in the 'Tianguis' or local flea markets.
Chewy was initially happy. That together with what he was earning in regular work meant he was garnering over one-half million dollars a year. Still, it was not enough. The villa in Italy that he wanted costs over two and one-half million dollars and his prolific use of cocaine, 100% agave aged Tequila and high-class prostitutes, limited his ability to save. He needed, as the computer geeks say, a killer app—something lucrative enough to put him over the top. Two million dollars would get him there, and he figured that the information he had to share was well worth that price.
About the Author: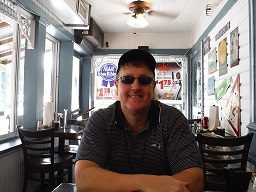 TS O'Neil graduated with Honors from Northeastern University in Boston, Massachusetts with a Degree in Criminal Justice and graduated with High honors from the University of Phoenix with a Master's in Business Administration in Technology Management. He served as a Rifleman with the Marine Corps Reserve, an Officer in the Military Police Corps of the United States Army, and retired from the Army of the United States (AUS) as a Lieutenant Colonel in 2012. He is a veteran of Operation Iraqi Freedom. TS is currently employed as a Senior Security Consultant, specializing in Information Security. He lives in Seminole, FL with his beautiful wife, Suzanne. He has written four books, Tampa Star, Starfish Prime, Mudd's Luck and Mexican Hat Trick.
All are available on Amazon.com
Website | Amazon Author Page | Goodreads | Facebook | Twitter
a Rafflecopter giveaway