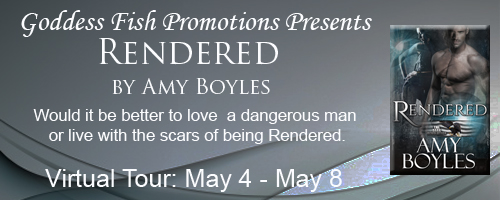 This post is part of a virtual book tour organized by
Goddess Fish Promotions
. Amy Boyles will be awarding a $20 Amazon/BN GC, to a randomly drawn winner via rafflecopter during the tour. Click on the tour banner to see the other stops on the tour.
Finding Time to Write
So how does an aspiring writer find time to write? This question must be as age old as the meaning of life. Or, at least as old as the Industrial Revolution. Or, maybe as old as the computer age. Heck, I don't know. It's a question that gets asked a lot. I've been asked it and I know plenty of successful New York Times bestsellers have been asked this as well.
Here's my two cents on the subject. It boils down to one thing and one thing only: passion. First and foremost, you've gotta want it. You've got to want to make writing a career so badly you dream about it every night. Or, at the very least, you daydream about it.
Once you've got the passion, you will find the time. Heck, you will make time. You will carve out five minutes before dinner to write a paragraph, you will take your computer into the bathroom with you (if that's the only place your toddler can't follow you), and you will take it doctor's appointments because you know you're going to be sitting there anyway.
Basically, you need to make time to write. Stephen King says devote four hours a day to either writing or writing and reading. Liliana Hart has no qualms about chastising wannabe writers who complain they don't have the time. If you're an early bird and you're already get up at 5 am, push that clock back to 4 am and crank out five hundred words. Everyday. In six months you'll have written a book.
Or, if you're a night owl, stay up an hour or two after everyone has gone to bed and write. Do you see what I'm saying—make the time and stop making excuses.
Currently, I have a sixteen-month-old and am two weeks away from giving birth to our second child. In order to write the Dark Revolution series (that RENDERED is a part of), I got up almost every morning at 4 am and wrote until 5:30, at which time I had to get ready to start my day. Did I want to get up every morning? Heck no. I wanted to stay in my warm, cozy bed. But I knew if I wanted to get a few books written, I needed to get my rear end out from under the covers, make some coffee and get those words on the page. Were the words always great? Of course not. But they needed to be expelled. That way, I felt like I was moving toward my goal of having three books completed before the baby was born.
So do I subscribe to the "no excuses" category of this conversation? Absolutely. If you want it, you've gotta find the time. No matter what. It will pay off. I promise.
Ten years ago, Drian Becker underwent the Rendering, a humiliating body exam imposed upon the masses by her father, a commander in the Patriot Army. Being a high ranking official's daughter, Drian thought she was safe from the practice—not so. Her father's betrayal left her emotionally scarred and dishonored.

It's now 2098. Drian hasn't thought about the Rendering since she became leader of a rebel faction—mostly because she's an expert at hiding her feelings behind a thick outer wall of badass attitude.

All that changes when Colvin Hinton walks into her camp. With his easy swagger and even easier demeanor, Colvin makes being a rebel look good enough to taste. But when Drian finds herself tangled in his charms she lets down her guard, giving an old enemy the chance to take her out once and for all.

If loving a man is this dangerous, would Drian have been better off remaining in the clutches of her father and living with the scars of being RENDERED?
Enjoy an excerpt:
"Do the rest of you want what Liam says? Do you want to raid the arsenal at Brenton? Because I promise you, it won't be as easy as he makes it out to be, not by a long shot. Not without more bodies and better knowledge. Do we know when the guards change shifts? Do we know all their positions? We need someone on the inside, someone who can provide us with intimate details of the daily runnings of things. Right now we're going in blind. Are half of you prepared to die? Because that's what'll happen if we do this haphazard. But if all of you want to go in, we can do it. I'll agree to send half of you to your deaths, but you must give me time to increase our forces so that when I've lost most of you, we can still rebuild this camp and keep surviving."
Liam snorted. "Always simply surviving. I want more than just survival, Drian. And I'm not the only one. You've had plenty of time to come up with a plan to make our lives better. How much more time do you need?" He turned toward the gathered crowd. "How long will we listen to excuses?"
The fire caught on a new log and intensified. Drian felt the heat wash over her, flushing her face and body with its energy. She let it fuel her words. "Then let's do it. Let's form a plan, go in and attack the fort. We have, what, fifty people? Not including the children, of course. Let's send them all in, and when Becker's men capture us—because he will; there's a few hundred guarding the place—who will rescue us? The children we've left behind?"
About the Author: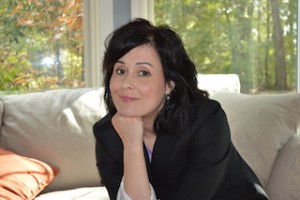 After living in Chicago, Louisville and New York, Amy finally settled in North Alabama with her husband. Along with writing, she has a passion for cooking ridiculously fattening food and complaining about weight gain. She loves to connect with readers.
Website | Twitter | Facebook
Email: amyboylesauthor@gmail.com
Sign up here for her newsletter to know about upcoming releases and to win free stuff!