A special welcome to our friend Tory Richards who is visiting us today.  Her newest release, Wild Marauders, is released today.  See how you can receive a free ebook below– trust me, it's easy-peasy!
Fiction
 According to the Webster online dictionary (http://www.merriam-webster.com/dictionary/fiction) fiction means: written stories about people and events that are not real: literature that tells stories which are imagined by the writer: something that is not true. Why am I defining fiction? Because so many reviews that I've read lately clearly show the reader has forgotten what fiction is.
I've been doing a lot of reading, for research, but before I get the book I check out the 1&2 star reviews. What I found is that the reader leaving that low rating, unflattering review has forgotten what fiction is. Comments such as, 'so unbelievable', 'that could never happen', and 'I know that's not true because—' stick out in my mind. I feel bad for the author, and I find myself saying, but it's FICTION!
So people please, remember that when you're leaving a review, anything can happen in fiction. It's the writer's imagination at work.
About the Author: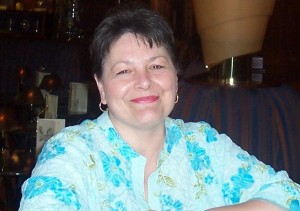 I refer to myself as the grandma who writes smut. I knew from an early age that I wanted to be a writer when I grew up, but real life got in the way including raising a daughter and working a real job to pay real bills. Though writing remained a hobby for me, I wasn't able to devote the time I needed to make it go any further. It wasn't until my grown daughter and niece encouraged me to pursue my options about getting published.
I was born in Maine but have lived most of my life in Florida. Three years ago I retired from Disney, sold my house, and moved in with my daughter and her family. I have my own woman-cave, complete with four cats, where I can now write as much as I want to. I devote my free time to family, friends, and writing.
Now I'd like to move on and give you some information about my newest release. For anyone who leaves a comment with their email addy I will send you a coupon for a free ebook. Offer ends one month from the date of this post.
His life is filled with danger and chaos. Her life is quiet and ordinary. When they meet nothing is the same!

When a prospect kidnaps Kat thinking she's a doctor, Kat finds herself under the protection of the club's president. Lynch likes Kat's spunk and full curves but when she steals his Harley to escape he has no choice but to follow club rules and deal out punishment. Tempers erupt between them, passions explode, and punishment becomes the sweetest ecstasy!
Enjoy an excerpt:
The woman in question was still on the ground, unwittingly bringing attention to her large tits as she lay on her backside panting. Her wild blonde hair was half-up, half-down, and with a huff she brushed it out of her face and eyes, which were shooting daggers of blue lightning up at us. When my gaze returned to hers, she had enough fury in her eyes to damn me to hell and back. If she recognized me she didn't show it.
I shouldn't have, but I smiled.
She got to her feet on her own steam and headed straight for Chicken. "You dumb shit! I couldn't breathe!" It was clear that she was going to hit him, which just wouldn't do. No one hit a brother, even a prospect, and got away with it. Chicken actually took a step back, producing laughter from Wizard and Tank. It was clear her attack had caught him by surprise. "You could have killed me!"
Just as she raised her hands to hit him I stepped forward and wrapped an arm around her waist hauling her off her feet and back against me. I immediately noticed the difference between her and the skinny whores that hung around club. Thicker waist, curvier hips, and right now her fleshy ass was rubbing against me, and any time I had something this sweet against my dick I got hard.
"Who the hell is in charge here?" she snapped, digging her nails into my arm and struggling wildly, obviously too angry to appreciate her situation. "Kidnapping is against the law, you jerks!" She tried to pull my arm from around her waist, throwing her head back with purpose.
She wasn't scared, just mad as hell.
LINKS:
Amazon – http://www.amazon.com/Wild-Marauders-MC-Tory-Richards-ebook/dp/B00R253314/ref=asap_B002DBFNUQ?ie=UTF8
Smashwords – https://www.smashwords.com/books/view/502192
Tory Richards Website/Blog – http://www.toryrichards.com