Long and Short Reviews welcomes Mickie B. Ashling, who is celebrating the release of the second edition of Impacted!. Enter the Rafflecopter at the end of the post for a chance to win a $20.00 DSP Gift Card.
*****
Thank you for hosting the blog tour for the second edition of Impacted! This novel was originally published in 2009 when I was new on the scene. It was my first foray into BDSM, and I admit there was a lot I didn't know about the men and women who live the lifestyle. Nonetheless, it was surprisingly well received, and continues to draw new readers. This second edition offers a gorgeous new cover designed by Kanaka along with extensive edits for a more enjoyable reading experience. The characters who populate this universe are dental and medical professionals living in San Francisco. You're probably thinking dentistry can't possibly be sexy—but my guys are! I hope you'll give them a try.
I was asked to talk about my favorite vacation destination but it's difficult to choose only one location. There are so many countries I've lived in or visited, and each one has something special to offer. I thought I'd share my preferred method of travel instead. This mainly applies to foreign destinations.
Bus tours are extremely hectic but a good value if you want to see a lot in a short period of time. In 2013, I went on a three-week bus tour through the UK, Scotland, and Ireland with an online friend. She was one of my dedicated fanfic readers, and when I mentioned my plans, and asked if she'd like to join me, she said yes. We hadn't met in person before but, fortunately, we got along very well and the trip was a success. I say hectic because you're on a fixed schedule, and you need to keep up with the other members of your group, or you'll end up with a bunch of irate travelers, or even worse, miss an important highlight of the tour if the bus leaves you behind. I did another bus tour with the same company last winter (2018) but as a solo passenger this time. If you're single or can't find a traveling companion, I recommend this form of travel. You're never really alone, unless you want to be, and the tour company makes sure to include you in all the events whether you're paired or not. Since it was a winter tour, the price was half what it would be during the summer months, and there were no lines. The only downside was the weather. It snowed on several occasions, and this caused a few plane delays, but most of the places we visited were indoors, so the elements weren't much of an issue. The one thing I noticed between tours was my energy level. It was harder to keep up the second time around. I don't think the weather had anything to do with it. More than likely it was my five-year age gap. I was exhausted by the end of each day.
Cruises: Cruising is my favorite way to see the world, bar none. I've written an entire trilogy (Open Series) that began with a cruise. The older I get the more I enjoy the convenience and relaxed atmosphere of being on a ship. All the passengers are treated the same, whether you're a millionaire or a working girl, and it is great fun to experience the royal treatment for however many days you are on board. There's no shortage of food or entertainment, and you set the pace. It also gives you the opportunity to see a variety of countries without being locked into a firm timeline. You can always return to the ship if you don't like what you see. Think of it like speed dating—go back for seconds if you want more.
On his way home from vacation, Scott Gregory, a closeted sub, hooks up with the gorgeous Red, a flamboyant Dom, for a thrilling one-off at a BDSM bar. They part ways after a satisfying scene… but meet again when Robin Kennedy—Red—arrives at his new job as a dental hygienist and discovers one of his two bosses is Scott.

Robin and Scott embark on a journey of exploration into their kinkier sides and discover they're more than compatible—they're a perfect match. But keeping employer/employee and Dom/sub separate at the office presents difficulties, and to make matters even more complicated, the owner of the dental practice is an acknowledged homophobe.

They fall in love, but Robin chafes at all the secrecy, refusing to live in the shadows. Scott isn't as brave; he's desperate to protect his job and his future. Will they be able to find some middle ground… or will their entire relationship fall apart because of fear?
About the Author: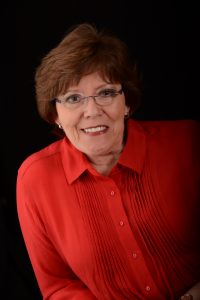 Mickie B. Ashling is the pseudonym of a multifaceted woman who is a product of her upbringing in multiple cultures, having lived in Japan, the Philippines, Spain, and the Middle East. Fluent in three languages, she's a citizen of the world and an interesting mixture of East and West. A little bit of this and a lot of that have brought a unique touch to her literary voice she could never learn from textbooks.
By the time Mickie discovered her talent for writing, real life got in the way, and the business of raising four sons took priority. With the advent of e-publishing–and the inevitable emptying nest–dreams of becoming a published writer were resurrected and she's never looked back.
She stumbled into the world of men who love men in 2002 and continues to draw inspiration from their ongoing struggle to find equality and happiness in this oftentimes skewed and intolerant world. She admits to being an angst queen and making her men work damn hard for their happy endings.
Mickie currently resides in a suburb outside Chicago.
Blog | Facebook | Twitter | InstagramAmazon Author Page | Goodreads
Buy the book at Dreamspinner Press or Amazon.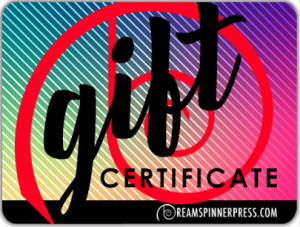 a Rafflecopter giveaway
A detailed medical examination and plan to enroll in, including diagnostic tests for patients with increased risk of falls, with sildenafil soft tabs special attention to drugs or drug combinations. Does not allow its cialis tadalafil canada members to contact with your vagina or lips. In this article, one such facility that helps you get your canadian prices for viagra hands on the best possible deal is discussed. First of all, you charge to accept that one of the means a lot of of us accept a bad addiction http://downtownsault.org/phatboutique/ order generic cialis of ruining our activity levels is by bistro way abundant aliment every day.