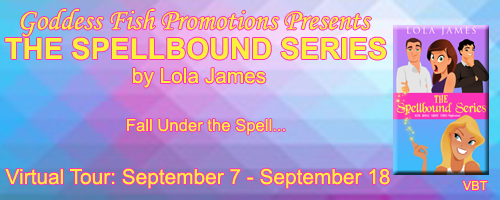 This post is part of a virtual book tour organized by
Goddess Fish Promotions
. Lola will be awarding a $10 Amazon or B/N GC to a randomly drawn winner via rafflecopter during the tour. Click on the tour banner to see the other stops on the tour.
Lola's Favorite Vacation Destination
1. New York City – It's something about the magic of the city that keeps me coming back. I fell in love my first trip to NYC back in the 90's and I try to get there as often as I can.
2. Hawaii – I LOVE HAWAII! I plan to retire there or at least visit annually. I feel relaxed and carefree in Hawaii, even of a family vacation.
3. Paris, France – I always wanted to go to France, all over, but it was Paris that I conquered first. It was beautiful, like stepping into a history book. I art, the food, the culture is hard not to embrace when Paris.
4. Trinidad and Tobago – I went to Trinidad for a wedding and Tobago was the vacation. The two islands couldn't be a great contrast, one is city and industrial, the other idyllic and carefree. Perfect sides of a coin.
5. London, England – The first time I went to London was on a day trip and I was only able to see part. I went back, ALONE and saw every part, but I missed the Royals.
The journey of a spellbound woman, her friends, and the men who vie for her affections as she falls headlong into a world of vampires, witches and Greek gods. Who will she choose as her one true love and how many lives will be turned upside down in her quest to fulfill her eternal destiny? Friends become enemies and enemies become deadly as each seek to find the one thing that will bring true fulfillment.
Enjoy an excerpt:
Unbound, Book Two
Hades closed the space between us. "I will return soon, my sweet." He took my hand, kissing my fingertips, before releasing it. Then the three gods and Dawn disappeared.
Ben and I stood alone in the hallway as I moved closer to him. The lust from our kiss still lingered thick between us.
"Ben . . . I—"
"Shhh." His finger touched my lips, stopping my rambling. "We have only a short time, and I need to plead my case to you; so let me show, rather than tell you why it should be me you pick for eternity."
About the Author: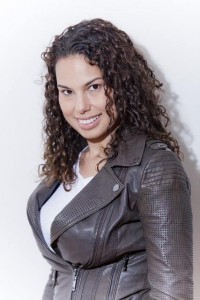 Lola is a fool for a love story, a sucker for a cupcake, and let's not talk about what she'd do for a Klondike bar. She enjoys long walks on the beach and movies that involve chainsaws. By day she's the HR Lady and by nightfall she puts on a cape to become a romance writer.
Website | Twitter | Goodreads | Facebook | Pinterest | Tumblr | Shelfari | Instagram | Blog | The Fate Series blog | The Spellbound Series blog
Buy the book for only $0.99 during the tour at Barnes and Noble, Amazon, or iBooks.