Long and Short Reviews welcomes St. Martin's Press authors who are sharing their favorite holiday food! Click on the banner for the buy links.
Favorite Holiday Food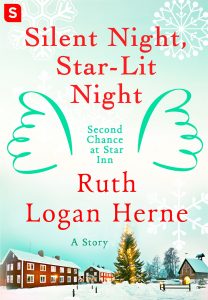 Ruth Logan Herne 
We've got a great eggnog pie recipe, it's positively decadent! Here's the link to our cooking with the authors website "The Yankee Belle Cafe"
Multi-published, best-selling author RUTH LOGAN HERNE likes nothing better than writing stories that warm the heart and ease the troubled soul. The author of more than fifteen Love Inspired contemporary novels, the "Double S Ranch" trilogy with PRH/Waterbrook and inspiring women's fiction for Franciscan Media, Ruth has also become proficient in writing successful novellas for Zondervan, Summerside Press and several highly acclaimed novellas for the independent ebook market. Equally at home writing about small town folks or delving into the heart of big city neighborhoods, Ruthy lives on a farm in upstate New York, one of the snow-belt capitals of the world with her family, farm animals and pets.
Website | Facebook | Twitter
***********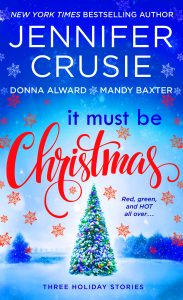 Donna Alward
Savory or sweet? There's a Chocolate Chip Cheeseball recipe I got from Debbie Macomber's site that I've modified that I love (plus: cookies!), and for savory, I make sausage-stuffed mushrooms that are easy and so tasty!
While bestselling author DONNA ALWARD was busy studying Austen, Eliot and Shakespeare, she was also losing herself in the breathtaking stories created by romance novelists like LaVyrle Spencer, Judith McNaught, and Nora Roberts. Several years after completing her degree she decided to write a romance of her own and it was true love! Five years and ten manuscripts later she sold her first book and launched a new career. While her heartwarming stories of love, hope, and homecoming have been translated into several languages, hit bestseller lists and won awards, her very favorite thing is when she hears from happy readers!
Website | Facebook | Twitter
***********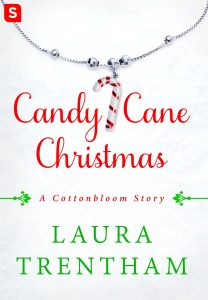 Laura Trentham
Broccoli Salad
My go-to potluck take-along…plus I make it every holiday. Basically whenever I can get away with it, because it is SO good.
2 bunches of broccoli, chopped
1/2 lbs cooked bacon, crumbled (I use the pouches of bacon bit to avoid the mess of cooking bacon)
1/2 med red onion, diced
1/2 cup golden or brown raisins
1/4 cup sunflower seeds
1/2 cup Mozzarella cheese, grated
1 cup Mayo (Duke's, of course:)
2T white vinegar
1/4-1/2 cup white sugar
Mix together broccoli, onion, raisins, sunflower seeds. In a small bowl, whisk together mayo, vinegar, and sugar and pour over salad. Mix gently. Chill for several hours or overnight to blend flavors. (This isn't mandatory, but does improve the taste). Just before serving, add bacon and cheese.
LAURA TRENTHAM is an award-winning author of contemporary and historical romance including Caught Up in the Touch, Kiss Me That Way, and others. She is a member of RWA, and has finaled multiple times in the Golden Heart competition. A chemical engineer by training and a lover of books by nature, she lives in South Carolina.
Website | Facebook | Twitter
***********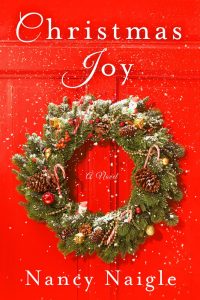 Nancy Naigle
I did these videos last year while watching the Hallmark Movie~THE NOTE. Kelsey Browning and I co-author a fun southern cozy series called The Granny Series. There is a clip of her and then one of me in each of these fine uncut – unedited raw videos. The recipe for FaLaLa-LaLa-La Bon Bons is available as a PDF on my website. I also have two recipe cards printed up for cookies from my book, CHRISTMAS JOY. I can send those to you if you'd like! I'll be posting them on my website as a free download after the book releases.
USA Today bestselling author NANCY NAIGLE whips up small-town love stories with a dash of suspense and a whole lot of heart. Now happily retired, she devotes her time to writing, antiquing, and the occasional spa day with friends. A native of Virginia Beach, she currently calls North Carolina home. Her books include Sweet Tea and Secrets, Mint Juleps and Justice, and Christmas Joy.
Website | Facebook | Twitter
***********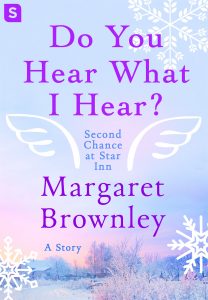 Margaret Brownley
Our Christmas dinner is five star dining at its best. That's because my son-in-law is an executive chef and he treats us every year to prime rib with all the trimmings. I never ask for recipes because then I might be tempted to try them.
MARGARET BROWNLEY is a New York Times bestselling author and past Romance Writers of America RITA finalist with more than 30 novels to her credit. Not bad for someone who flunked 8th grade English. Just don't ask her to diagram a sentence. Margaret and her husband have three grown children and live in Southern California.
Website | Facebook | Twitter
***********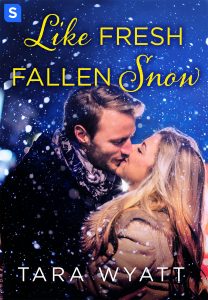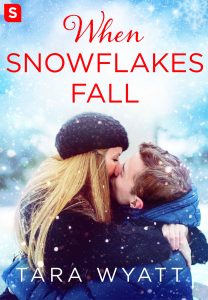 Tara Wyatt
My mom's shortbread. Hands down. It tastes like Christmas and home the way nothing else does.
TARA WYATT is a contemporary romance and romantic suspense author. Known for her humor and steamy love scenes, Tara's writing has won several awards, including the Unpublished Winter Rose, the Linda Howard Award of Excellence, and the Heart of the West. A librarian by day and romance writer by night, Tara lives in Hamilton, Ontario with the world's cutest dog and a husband who makes all of her heroes look like chumps. Find her on Twitter @taradwyatt. She'd love to hear from you!
Website | Facebook | Twitter
***********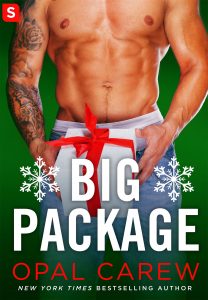 Opal Carew
Turkey (dark meat) and stuffing. Mmm. Unfortunately, now that I'm following the Paleo diet, making a stuffing I can eat is a challenge!
OPAL CAREW is the author of more than eighteen erotic romances for St. Martin's Press including Forbidden Heat,Pleasure Bound, Twin Fantasies, and other erotic romance novels. She lives in Canada and makes regular trips to the U.S. to speak at conferences and industry events.
Website | Facebook | Twitter
***********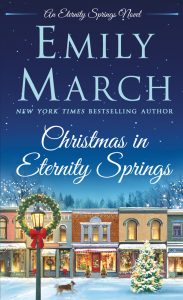 Emily March
I find a new favorite every year in the recipe exchange cookbook I put together from recipes sent in by my readers. Watch my Facebook page or join my mailing list for info on how to get your copy!
EMILY MARCH is the New York Times, Publishers Weekly, and USA Today bestselling author of over thirty novels, including the critically acclaimed Eternity Springs series. Publishers Weekly calls March a "master of delightful banter," and her heartwarming, emotionally charged stories have been named to Best of the Year lists by Publishers Weekly, Library Journal, and Romance Writers of America. A graduate of Texas A&M University, Emily is an avid fan of Aggie sports and her recipe for jalapeño relish has made her a tailgating legend.
Website | Facebook | Twitter
***********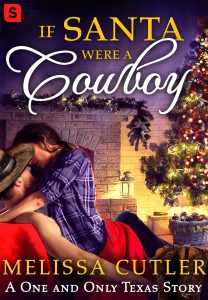 Melissa Cutler
My grandmother makes the best fruit cake from scratch, and that's no joke. I would share the recipe, but when I make it, it never turns out like Grandma's, because she must put some secret ingredients in hers.
Melissa Cutler is the author of The Mistletoe Effect and the One and Only Texas series. She knows she has the best job in the world writing sexy contemporary romances and romantic suspense. She was struck at an early age for an unrelenting travel bug and is probably planning her next vacation as you read this. When she's not globetrotting, she's enjoying Southern California's flip-flop wearing weather and wrangling two rambunctious kids.
Website | Facebook | Twitter
***********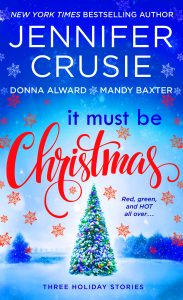 Mandy Baxter
My all time favorite holiday food is stuffing at Thanksgiving. Carbs be damned!
MANDY BAXTER lives in rural Idaho. She's a part-time pet wrangler, a full-time sun worshiper, and only goes out into the cold when coerced. She loves black clothes, pink appliances and thinks junk food should be a recognized food group. In the summer, she can be found sitting by the lake, enjoying the view from her dock.
Website | Facebook | Twitter