Heather Graham's newest book Let the Dead Sleep is on sale March 26.  She shares with us some of her favorite ghostly experiences along with a really neat giveaway!
Every year, I do a fabulous conference in Rhode Island called Necon. It's really like a family experience, at a college, beautifully run–actually by a family! The day it ends, we head off in a group of ten or so to the Lizzie Borden House, now a bed and breakfast that's incredibly kept–and almost completely accurate to the time of the murders. Lee-ann Wilbur, owner and hostess, has dress-maker dummies about the place in period clothing as well. We really have the whole house when we go; one friend, writer Dennis Cummins, stays up all night–but the rest of pick rooms and sleep. One night I could have sworn one of dummies moved. Pretty creepy. But the best was when we arrived when Biography was filming for one of their shows. My daughter wound up playing Lizzie–and she murdered me as Abby Bordon. I "died" on the exact spot. That was incredibly fun and creepy–but I've been lucky enough to do many intriguing things. To promote a book called the Seance, Mira held a seance at the House of the Seven Gables in Salem. I've also stayed at the Myrtles Plantation, Oak Alley, and go through a number of places with the "Peace River Ghost Hunters" including the Queen Mary and the Spanish Military Hospital in St. Augustine, Florida. Key West is fabulous for ghost stories, and there's always one of my favorite places in the world, New Orleans. To stand in those cemeteries–the "cities of the dead"–is pretty incredible, especially on an overcast day when dusk is about to fall.
Leave a comment for a chance to win an awesome giveaway:
-A copy of LET THE DEAD SLEEP, Heather's new hardcover novel;
-The complete Season 7 DVD's of "Supernatural," Heather's favorite paranormal series;
-A copy of THE GHOST HUNTER'S FIELD GUIDE: OVER 1000 HAUNTED PLACES YOU CAN EXPERIENCE by Rich Newman, a five-star rated guide to haunted sites in all 50 states."
About the Author: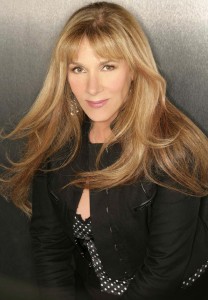 New York Times and USA Today best-selling author Heather Graham majored in theater arts at the University of South Florida. After a stint of several years in dinner theater, back-up vocals, and bartending, she stayed home after the birth of her third child and began to write, working on short horror stories and romances. After some trial and error, she sold her first book, WHEN NEXT WE LOVE, in 1982 and since then, she has written over one hundred novels and novellas including category, romantic suspense, historical romance, vampire fiction, time travel, occult, and Christmas holiday fare. She wrote the launch books for the Dell's Ecstasy Supreme line, Silhouette's Shadows, and for Harlequin's mainstream fiction imprint, Mira Books.
Heather was a founding member of the Florida Romance Writers chapter of RWA and, since 1999, has hosted the Romantic Times Vampire Ball, with all revenues going directly to children's charity.
She is pleased to have been published in approximately twenty languages, and to have been honored with awards from Waldenbooks. B. Dalton, Georgia Romance Writers, Affaire de Coeur, Romantic Times, and more. She has had books selected for the Doubleday Book Club and the Literary Guild, and has been quoted, interviewed, or featured in such publications as The Nation, Redbook, People, and USA Today and appeared on many newscasts including local television and Entertainment Tonight.
Heather loves travel and anything have to do with the water, and is a certitified scuba diver. Married since high school graduation and the mother of five, her greatest love in life remains her family, but she also believes her career has been an incredible gift, and she is grateful every day to be doing something that she loves so very much for a living.
An object of desire? Or fear?

It was stolen from a New Orleans grave—the centuries old bust of an evil man, a demonic man. It's an object desired by collectors and by those with wickedness in their hearts.  The spine-tingling new novel from HarlequinMIRA, LET THE DEAD SLEEP (April 2013) by New York Times bestselling author Heather Graham is the story of one man's desire to possess the statue and control its evil powers.

One day, the current owner of the bust shows up at Danni Cafferty's antiques shop on Royal Street, the shop she inherited from her father.  The woman is desperate to rid herself of the object, but before Danni can buy the statue, it disappears, the owner is found dead…and Danni discovers that she's inherited much more than she realized. In the store is a book filled with secret writing:  instructions for defeating evil entities. She'd dismissed it as a curiosity… until the arrival of this statue, with its long history of evil and even longer trail of death.

Michael Quinn, former cop and now private investigator, is a man with an unusual past and a former colleague of Danni's father.  He believes that doing the right thing isn't a job-it's a way of life.  And the right thing to do is to find and destroy this object weighted with malevolent powers.  He and Danni are drawn together in their search for the missing statue, following it through sultry New Orleans nights to hidden places in the French Quarter and secret ceremonies on abandoned plantations.

Cafferty and Quinn already know that trust in others can be misplaced, that love can be temporary. And yet their connection is primal. Mesmerizing. They also know that their story won't end when this case is closed and the dead rest in peace once again.