Long and Short Reviews is pleased to welcome Scott Kramer, author of the debut political thriller False Pretenses. Two lucky readers will be picked to win the book:
• The giveaway will run from August 7 – August 21.
• The giveaway is open to United States only for their choice of a physical copy of the book or a kindle version
• The giveaway is open to International for kindle copy
• You will receive a signed physical copy of False Pretenses 1-2 weeks after the winner is picked.
Scott started writing because he has a story he wanted to tell. He'd always been an avid reader and thought others might find his book interesting. He began writing it about eight years ago – then took a six year break. The last two years he spent getting it ready for publication.
The hardest part of writing for him is finding the time. He runs a manufacturing company that requires a lot of time and travel–so he grabs the time to write when he can– "which isn't often enough," he told me.
When he's not writing or working, he likes to read, travel, and spend time with his family.
"If you had to do your journey to getting published all over again, what would you do differently?" I wondered.
"I would have published it when I finished writing it rather than putting it down for a few years. I got very busy with my company and put the book aside, and it took many years for me to get back to it."
One of his favorite characters is Gabriel Allon, Daniel Silva's character.
"I love the fact that he has a talent that he can use when he's not working for Mossad, and he seems to be an unassuming guy, which comes in handy when you're an assassin," he explained. "But he is conflicted about his duties as an agent, and that makes him very human."
"What was the scariest moment of your life?" I wondered.
"I was trying to light my barbeque but it wasn't lighting. I touched the hose to the gas tank to make sure that it was connected and gas leaked out and exploded. I was burned on my hands, arm, legs and face. As I fell away from the fire, I landed on my shoulder, severing two tendons that required surgery to repair. It was an extremely scary and painful experience. Fortunately, I didn't inhale any of the fire so I didn't have any internal injuries."
Finally, I asked him, "If you could spend a day with anyone from history, dead or alive, who would it be, and what would you do? What would you ask them?"
"There are so many historical people that it would be amazing to be able to spend time with that it's hard to choose just one. From a political standpoint, having just written a political thriller, I think I would want to spend the day with Thomas Jefferson. I'd like to take him to Washington D.C. to see how it has changed, and I'd like to ask him what the original framers of the Constitution had in mind when they created it. Did they intend for everyone to be able to own guns forever, or was it only because, at the time, we were still under threat by Great Britain and didn't have any established police force or military. Did they really believe that slavery was acceptable and that black people were less human, making their ownership/slavery a reasonable state of being. And why did they not deem it appropriate for women to have the right to vote and own property. Given the incredible longevity of the Constitution, and the foresight that was required to enable our country to survive, and thrive, over the last few centuries, these points are very incongruous with the majority of the rest of that document. From a personal standpoint, I'd love to spend the day with my maternal grandfather, who passed away when I was ten years old. I'd love for him to meet my family and see how the world has changed since his death, given that he was born before the age of airplanes and died after man walked on the moon."
A stolen election. Domestic terrorism. Extortion. Once in power, and consumed by greed, Pete Reeves will stop at nothing to have more of both. It's a non-stop race around the world to prevent the President from going to war to further his own ambitions. Politics takes one unexpected turn after another in False Pretenses, the new political thriller by Scott Kramer.
About the Author: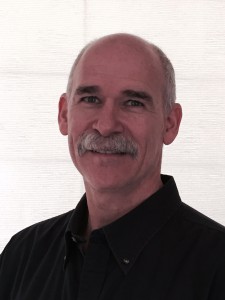 Scott Kramer is a former investment advisor and now runs a manufacturing company. He grew up in New Jersey and has a Bachelors Degree and Masters Degree, both in finance. He lives in Los Angeles with his wife and three children. False Pretenses is his debut political thriller novel.
Follow Scott on twitter: @scottrkramer.
Buy the book at Amazon.