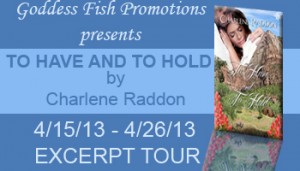 This post is part of a virtual book tour organized by Goddess Fish Promotions.  Charlene will give away a free copy of one of her other books at each stop and for the grand prize, a $15 Amazon gift card. Click on the tour banner to see the other stops on the tour.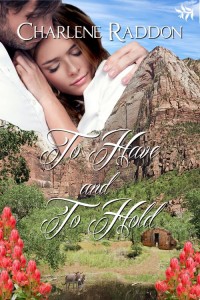 A woman without a prayer… 
A widow with two children, Tempest Whitney had to mortgage everything to repay the money her husband had stolen. But even as she struggles to hold onto her Utah homestead, a scheming rancher buys up her debts, demanding she either get off his land or marry him. Then a dark-haired stranger shows up, claiming to be her dead husband…
A man without a past….
Buck Maddux spent two years in jail for a crime he didn't commit. Now a death bed promise has brought him to Tempest's dugout. A man without roots, he doesn't plan to stay—or to feel so fiercely protective of this feisty beauty he saves from a forced marriage. Suddenly, Buck yearns for a home, a family, a lasting love. But what can he offer Tempest? The surprising answer lies in the forbidden canyons of an ancient Anasazi tribe, where fortune and danger await—along with a passion more precious than gold…
*****
             On a rocky, precipitous sidehill of Deception Canyon, Jonas Creedy lay belly-down on a flat boulder warmed by the sun, and peered through binoculars at the slope on the other side of Carcass Creek. The man and woman searching the ancient Indian ruins were after Skeet Whitney's stolen money; there was no question in Jonas's mind about that. He would let them find it, kill Maddux, take the money and the woman.
A large red ant crawled onto Jonas's dark hand. He flicked it off with a curse. Feeling the gaze of the three men beside him, he brought himself back under tight control. A warrior never allowed minor distractions like insects to break his concentration. Apaches revered the ant people for their strength, patience, and tenacity. A warrior learned from the creatures who shared the earth with him, patterned himself after them, made their virtues his virtues, their strengths his strengths, their wisdom his wisdom. Jonas had learned all that as a child in the Apache village, and proven he was as good a warrior as any of them.
But he was a white man now, with the whites' superior possessions, wealth and power. Once he had Tempest as his wife, he would also have the respect due to a white man.
The faint sound of a shout and a nudge from Morgan Paine's elbow recalled his attention to the Indian ruins across the canyon. Tempest waved for Maddux to come. She had found something. Jonas couldn't see what she was showing him, but it didn't take much to figure out what it must be. The time had come. At last Jonas could rid himself of Maddux and take what should, by rights, belong to him.
 *****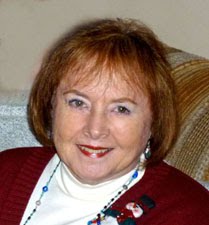 Charlene's first serious writing attempt came in 1980 when she awoke one morning from an unusually vivid and compelling dream. Deciding that dream needed to be made into a book, she dug out an old portable typewriter and went to work. That book never sold, but her second one, Tender Touch, became a Golden Heart finalist and earned her an agent. Soon after, she signed a three book contract with Kensington Books. Five of Charlene's western historical romances were published between 1994 and 1999: Taming Jenna, Tender Touch (1994 Golden Heart Finalist under the title Brianna), Forever Mine (1996 Romantic Times Magazine Reviewer's Choice Award Nominee and Affaire de Coeur Reader/Writer Poll finalist), To Have and To Hold Affaire de Coeur Reader/Writer Poll finalist); and writing as Rachel Summers, The Scent of Roses. Forever Mine and Tender Touch are available as e-books and after January 24, To Have and To Hold will be as well. When not writing, Charlene loves to travel, crochet, needlepoint, research genealogy, scrapbook, and dye Ukrainian eggs.
Links:
http://www.charleneraddon.blogspot.com/
https://www.facebook.com/CharleneRaddon?ref=hl
To have and to Hold: