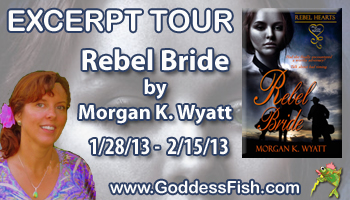 This post is part of a virtual book tour organized by Goddess Fish Promotions. Morgan will be awarding a $5 Amazon GC to a randomly drawn commenter at every stop. Please click on the tour banner to see the other stops on the tour.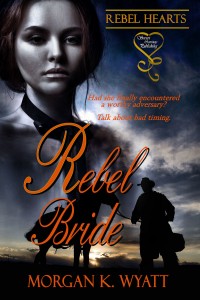 Eileen Sewell sparks plenty of gossip by spiteful matrons and their horse-faced daughters that she'd find herself alone due to her picky ways. Of course, she didn't believe them. Then again, she also didn't expect to be a mail order bride either. It wasn't easy snagging a husband who hadn't heard about her willful nature. Eileen finally gave up hope of finding love, and decided to settle for whatever she'd find out west. If that wasn't lowering enough, she'd just witnessed the first train robbery.

Unfortunately, the outlaws saw her too. Enter Marshal Colt Sheppard, who excels at extracting information from reticent witnesses. His crooked smile and broad shoulders shouldn't charm her. She'd played this game before, only she never had a worthy adversary. Talk about bad timing.
Read an excerpt:
Colt stood and moved closer to face Doreen. "Afternoon, ma'am. I am Marshal Colt Shepard. Sorry I startled you. I was just trying to keep close to my wife. She tends to forget how dangerous travel can be, especially heading west."

Eileen snorted at his use of the word wife and folded her arms, directing a gimlet glare his way. Two could play that game. "My husband," she injected the word with the same distaste she'd use if saying rattlesnake or Yankee, "thinks a woman needs to be looked after like a child."

Doreen twittered. "It sounds like you two are newlyweds. Of course, he wants to look after you. That's how men show their love. I know my Calvin always looked after me well."

A wistful smile graced the older woman's face to stop the withering comment Eileen was about to make. Why did she have to do that? Always had to shoot down everyone's happiness to prove she was somehow superior. What was so great about that? Look where it got her, heading to an unknown land to marry a stranger she neither knew nor cared about. Doreen enjoyed the comfort of loving memories. Not something Eileen ever experienced, probably because of her rapier tongue and ornery nature. She gasped. Realizing she'd met the very end her brother Townsend warned would happen.
About the Author: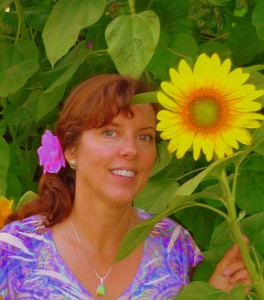 Morgan as a child had to suffer through movies with clueless heroines rescued by smart men. Her mother dutifully read her stories where princesses waited for princes to jumpstart their lives. There were no proactive female role models in the media at that time, with the exception of Wonder Woman. It is for this reason, and that it is fun, Morgan writes about strong women going after what they want.
She has a blog about dating after forty on www.datingafterfortyeight.blogspot.com
Morgan pinches pennies on her blog; http://thefrugaldivatellsall.blogspot.com/
She also reviews book for Novelspot and blogs about writing at: www.novelspot.net
You can find Morgan at www.morgankwyatt.com
On Twitter and FaceBook at: morgankwyatt