This post is part of a virtual book tour organized by the publisher to celebrate the release week of Ever Always by Diana Gardin. Enter the Rafflecopter below to win one of three digital copies of the book.
Hunter Waters has loved only one woman for his entire life.

Unfortunately she's his brother's girlfriend, Ever Allen. Hunter isn't the kind of guy to betray family, but when his brother Sam has to leave town and asks Hunter to look after her, the feelings he's fought for years can no longer be buried.

Ever can't think of a time when both Waters brothers hadn't been watching her back. Sam's boldness had charmed her, but now Hunter's quiet, steady strength makes her feel safe for the first time in her crazy, messed-up life. But how can she choose between the only two people in the world to have cared about her? How can she live with loving one brother if it means breaking the other's heart?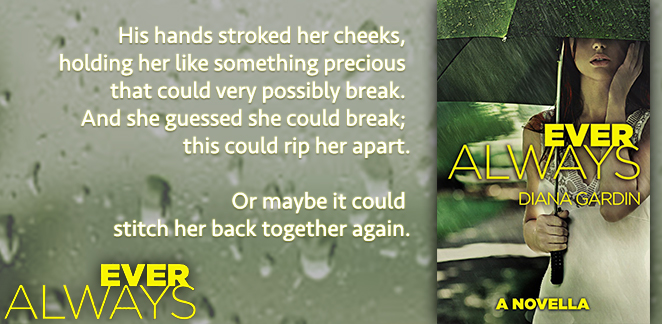 About the Author:Diana Gardin is a wife of one and a mom of two. Writing is her second full time job to that, and she loves it! Diana writes contemporary romance in the Young Adult and New Adult categories. She's also a former Elementary school teacher. She loves steak, sugar cookies, and Coke and hates working out.
Buy the book at "a href="http://amzn.to/17o5OeL">Amazon, Barnes and Noble, iBooks, Kobo, or Google Play.