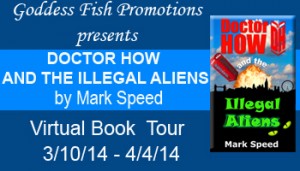 This post is part of a virtual book tour organized by
Goddess Fish Promotions
. One randomly drawn commenter will win a $50 Amazon or Barnes and Noble gift card. Please see the Rafflecopter at the end of the post for other ways to enter.
Welcome, Mark, to Long and Short Reviews. If we were to come to your house for a meal, what would you give us to eat?
Either poached salmon, or my home-made chili con carne.
Are you a romantic?
I hate to admit it, but yes. I've done some terribly romantic things for girlfriends.
Don't hate admitting it…we're a big lover of romance around here! Do you listen to music when you're writing?
Too much of a distraction. I need silence to write.
Do you ever read your stories out loud?
If a passage isn't working, I'll read it aloud and that tells me what's wrong.
What are your future ambitions?
Continuing to write the Doctor How series. If I get the time I'd love to get back into stand-up and sketch shows. I love that instant feedback, and bouncing stuff off a receptive audience.
Tell us about your latest release.
Doctor How and the Illegal Aliens started as a parody of Doctor Who, but has morphed into its own alternative universe. It almost immediately jumped from being a one-off into the first of a five-volume series.
What have you got coming soon for us to look out for
The unnamed book two of the Doctor How series should be out in September. Find out what happened to Where, and find out what happened to When. There's a heck of an ending.
Tell us a little bit about your book.
Doctor How's famous megalomaniac brother Doctor Who sold his fictional life story to the BBC half a century ago, painting himself as a lone hero. Disillusioned, their four cousins dropped out. For fifty years, Doctor How has held the line against the forces of darkness and stupidity. And he's not that happy, since you ask.

Illegal aliens try to hack How's Spectrel (TARDIS is a very rude word where he comes from), just as he suspects his estranged cousin Where has been compromised. When reports come in of mysterious attacks by alien creatures, Doctor How has to rely on his new companion Kevin, a petty criminal from south London, and Trinity, a morphing super-predator, as he counters this threat to humanity's existence. Bungling agents from MI16, long desperate to capture the Time Keeper's technology, hamper How's efforts to combat the alien menace. Can Doctor How keep ahead of MI16, save Where and combat the alien threat?
Tell us a little bit about yourself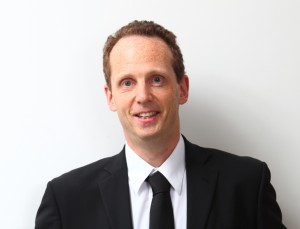 Mark Speed has been writing novels since he was fifteen. His comedy writing has appeared in newspapers as diverse as the London Evening Standard and The Sun, and been broadcast on BBC Radio 4 Extra. He performed his solo comedy, The End of the World Show, at the Edinburgh Fringe in 2011 and 2012. He is currently working on the five-volume Doctor How series.
Amongst other postgraduate and professional qualifications, he has a Master's degree in Creative Writing from City University, London. In 1995 a chiropractor told him he'd never run again. Sensibly, he gave up chiropractors, runs every day and has completed several marathons and a couple of Olympic-length triathlons.
NLP founder Dr Richard Bandler called him a 'polarity responder'.
Website ~ Facebook ~ Goodreads ~ @doctorhow_tv
a Rafflecopter giveaway