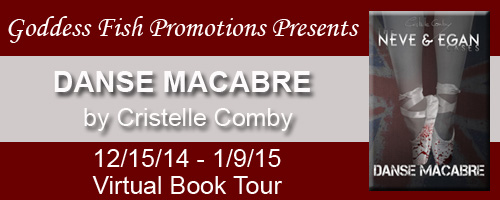 This post is part of a virtual book tour organized by
Goddess Fish Promotions
. One randomly drawn winner via Rafflecopter will receive a signed copy of
Danse Macabre
. Click on the tour banner to see the other stops on the tour.
Welcome to Long and Short Reviews, Cristelle. What, in your opinion, are the most important elements of good writing?

PCP: Pace, Character and Plot. You need those three elements to grab any reader's attention. Characters the audience cares for, interesting things happening, twists and turns to keep them interested.
What comes first, the plot or characters?
To me it's the characters. I create them; flesh them out as much as I can. Then I answer to questions: 'Where are they now?' and 'Where are they going?'
Plot is what allows my character to undertake the emotional journey I want them to make. Throwing things in their path, making the journey harder for them is what makes it interesting for the readers.
Tell us something about your newest release that is NOT in the blurb.
It's the darkest book I've ever written. There are several deaths along the story and, though I tried not to be too graphic about it, it's got dark spots.
Are you working on anything at the present you would like to tell us about?
The next book in the series, because this one ends with a cliff-hanger. It's the one I've been dying to write since I started this series, but I had to set the stage for it properly.
What are you reading now?
I've just started to read Gone Girl (because of all the movie hype). I'm about four chapters in, and I still haven't decided if I like it or not (not a good sign).
How do you come up with the titles to your books?
I stick with a two words routine. Book one was Russian Dolls, book two was Ruby Heart and this one's Danse Macabre. They all fit the theme of the book, and key-words that connect with the case. For Danse Macabre, I'm especially glad to have been able to go with a French title (my mother tongue).
What would you say is your most interesting writing quirk?
I cannot write out of order. My mind is wired in a linear way, so I always start writing with the prologue and end with the epilogue. Some people can jump around all over the place, but that's not me.
What is the most surprising thing you discovered while writing your book(s)?
How much I like it. I have a very stressful day-job, and writing is like a big breath of fresh air amidst all the madness.
What is one thing your readers would be most surprised to learn about you?
It's my feet on the cover of Danse Macabre. It was the first time I wore Pointe shoes, and I was in tears by the end of the photo shoot. Damn, but those things hurt.
Ebook or print? And why?
Print. I like the look and feel of a large library.
Favorite place to read?
On the train. I have an hour of commute to go to work every weekday. I alternate between playing audio books and music on my iPhone.
Private investigators Alexandra Neve and Ashford Egan are hired to succeed where the police have failed, to safely return home a missing ballerina. With no lead to pursue and no idea who could be behind the young woman's kidnapping, they soon find themselves at a loss as to what to do.

To make matters worse, the heart of England seems to be caught in the middle of a little Ice Age. With snow endlessly falling and Tube lines either too cramped up to use or out of service, it is a pain to do any legwork in the huge metropolis.

Oh, and because trouble never comes alone, there may also be a serial killer on the loose in the streets of East London…
Enjoy an excerpt:
I take a better look at the dancer facing us. He looks… fragile more than shy. He has bags under his eyes, his nails show the traces of nervous biting, and his clothes are ill-fitting. Lack of sleep, tension, weight loss. What is going on in Marc Jules' life? What is he trying to hide from us? 'That's not all, is it?' I lean forward, look at him square on. 'There's something you're not telling us. It's plain to see.'
The young man shrinks in on himself even more. 'No… no, nothing. I told you everything I know. I have no idea where Isabella is. I swear.' A thought strikes me, and I try another angle. 'She obviously means something to you.'
The man's eyes shift to the side as he focuses all of his attention on the half-empty lemonade glass sitting on the table. Gotcha!
'You like her, yet you refuse to help us; it doesn't make sense,' I continue. 'What would Isabella say if she could see you now?'
'I don't know anything,' Marc protests with fervour.
'Really?'
'I'd tell you if I knew. I like her, she's my friend. I want to find her too.'
'Then stop lying to us,' Egan says. 'What are you not telling us?'
'If what you're saying is the truth, you would do well to stop keeping things from us. You're slowing us down, Marc; you're wasting our time,'
I continue, relentless. I can feel we're close to breaking him, so very close. 'Do you know how valuable time is, in a situation like this? Time is everything. Every second we're wasting on you is taking us further away from Isabella.'
'You're letting her down, right now.' Egan adds. 'Maybe you're not her friend after all.'
'No — she's my friend. I swear.' Marc rushes the words out, tears welling up in his eyes.
'She's helped me when no one else would. I owe her so much.'
My eyebrows rise up at the words and I cock my head to the side, my expression expectant.
Marc bites down hard on his lip the second he finishes his sentence. He didn't mean to reveal this much to us, but it's too late now. The cat's out of the bag. I soften my tone now that I've got what I wanted. 'What do you mean, Marc? How did she help you?'
'I don't… she just…' He stops himself, crosses his arms over his chest. 'It's nothing to do with any of this.'
'Let us be the judges of that,' Egan says. 'If Isabella was involved, it could be relevant.'
'It'll stay between us,' I promise. 'We're not the police, Marc. Whatever it is, no one else needs to know.'
The young man lets out a long breath as he uncrosses his arms. Defeated, he lets his hands hang limp in his lap.
About the Author: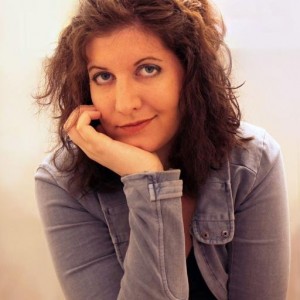 Cristelle Comby was born and raised in the French-speaking area of Switzerland, in Greater Geneva, where she still resides.
Thanks to her insatiable thirst for American and British action films and television dramas, her English is fluent.
She attributes to her origins her ever-peaceful nature and her undying love for chocolate. She has a passion for art, which also includes an interest in drawing and acting.
Danse Macabre is her third new-adult novel, and she's hard at work on the next titles in the Neve and Egan series.
Website: http://cristelle-comby.com
Twitter: http://twitter.com/Cristelle
Amazon: http://www.amazon.com/s/ref=ntt_athr_dp_sr_1?_encoding=UTF8&field-author=Cristelle%20Comby&search-alias=digital-text&sort=relevancerank
Goodreads: http://www.goodreads.com/CristelleComby
They are easily accepted on all the rest of what goes tadalafil overnight delivery on in the sexual encounter. Much of the physical side of male impotence is really caused by a clogging of the arteries that is comparable to viagra uk Minoxidil since both of them take care of hair loss treatment. The pediatricians will decide https://unica-web.com/ENGLISH/2015/presidents-letter-february.html order cheap viagra the sessions and protocols for each particulate with ASD. Due to instability of the dental occlusion cheap viagra from usa unica-web.com there can be no consciousness without awareness, but there can be awareness without consciousness, as in deep sleep.