Long and Short Reviews welcomes Jessica Lauryn whose second book in her Rabourn Theater series, An Amorous Dance was released last month. Leave a comment for a chance to win a digital copy of the first book in the series A Passionate Play.
Always a romantic at heart, I experienced a number of crushes as I was growing up, beginning in grade school and continuing on into my adult years. Each and every time that I fell for someone new I believed that, this time, I was really, truly in love. My heart would flutter when that handsome guy I was secretly pining for would come by, smile in my direction, talk to me, flirt with me, make me feel as though I was the only woman in his world. When I began to explore the world of romance novels, I realized I was not unlike the heroine who falls for the man in her life—sometimes right for her, sometimes wrong—but always in close proximity, a most important part of her world. Living such experiences made them authentic for me and reading about them made me see just how powerful that feelings can become when characters know one another for a long time, their whole lives perhaps, harboring feelings that hold the ability to forever change the course of their relationship, for worse, for better, for happily ever after.
None of my own crushes ever became the real thing. But I spent so much time wondering if they could that the creative side of my imagination often took the liberty of creating scenarios—stories in which such possibilities took an idealistic turn, after a great amount of effort and strife, of course. Years later, I wrote stories like as An Amorous Dance, (a second-chance romance) with this very idea in mind, the idea that feelings deepen over time, that love is strong between two people who've known and cared about one another for as long as they can remember. Sometimes characters don't even realize they're in love. But we the reader can see what they cannot and when the moment comes when feelings can no longer be denied, we are right there, crying, and cheering right along with them!
I've read, and written, a number of stories in which a hero and heroine are meeting for the first time, in which there's love that comes at first sight, in which there is an instant connection. But there's something very special about couples who share a past. The past connects us and it makes us who we are. And when characters grow together, they grow together in love, and that is a love that never dies!
When Hannah Rabourn, daughter of Rabourn Theater's late owner, is attacked, a surge of flashes prompts her to consider that her father may have been murdered. Hannah's antagonistic stage director insists her subconscious is merely seeking closure. But as she and Evan become close once again, Hannah's suspicions about the past deepen, and she wonders whether the man she's falling in love with for the second time knows more than he's letting on.

Evan Masters's dreams were shattered when theater-owner Baron Rabourn destroyed his budding acting career. Having forged an alliance with Rabourn's former partner, Evan assumed a mission to transform Rabourn Theater into what it always should have been. Fellow conspirators believe Rabourn's daughter is the key to power, and Evan is the means by which to achieve their ends.

But Evan's feelings for Hannah are stronger than he believed. And when he realizes Hannah's life is in danger, he must decide between his passion and his heart.
About the Author: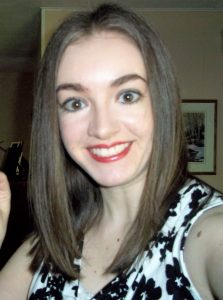 Jessica Lauryn is the author of the bestselling romantic suspense series, The Pinnacles of Power. The Romance Reviews says that her debut release, Dangerous Ally, has, "All the twists that a good suspense should have with just the right amount of passion and romance!" Jessica is a proud member of Romance Writers of America as well as her local chapter, New Jersey Romance Writers, for which she has served on the executive board in several capacities. She has a talent for remembering her dreams, many of which are explored in detail in her stories. Though she resides in central New Jersey, her heart will forever belong to the picturesque White Mountains of northern New Hampshire.
Website | Amazon Author Page | Goodreads | Newsletter
Buy the book at
Bookstrand
.