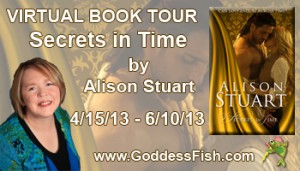 This post is part of a Virtual Book Tour organized by
Goddess Fish Promotions
. Alison will be awarding ecopies of her two previously published books THE KING'S MAN and the award winning BY THE SWORD, which are set in the same period as this story, to a randomly drawn commenter during the tour. Click on the tour banner to see the other stops on the tour.
CRITTING THE CRITIQUE GROUP
Writing is by nature a solitary past time but the trope of the writer in the freezing garret scratching away to the light of single guttering candle has been supplanted in the digital age by computers and internet. We are no longer alone, there is a whole writing community out there with whom to connect. Online workshops, elists, forums, blogs… but one thing remains constant: around the country, at any given time there is a little group of writers sitting around a table with printed paper clutched in one hand and a pen in the other. (There are also online critique groups but I have no experience of those so I will just talk about the "actual" critique group as opposed to the "virtual" critique group).
Most writers are introverts, so it takes a great deal of motivation (and courage) to join a critique group. Not only are you putting your writing on the line but also yourself and it's that very vulnerability that either makes or breaks your experience with a critique group.
I started off as the totally lone wolf. I moved to Singapore with my husband's work and found myself utterly stranded without direction or identity. Like a drowning woman I reached out and joined the ANZA Writers Group (which still meets). In that group I found a core of wonderful women of different ages and different interests. As writers we were all different which meant we had to find some common ground on which to share our passion for writing. We found it in short story writing. Every month our convener would set us 'homework' of some kind which would more often than not translate into a short story. (Ironically my current release SECRETS IN TIME began as ANZA Writers Group homework). Because we were so different, critique was gentle but encouraging. That experience ended in the publication of two volumes of short stories by a local publisher (these days we would probably just have self published them and put it out as an ebook – how the world has changed).
On return to Australia, I went back to being a lone wolf but having had the taste of what a good crit group could be, I went in search of another and found it. Through Romance Writers of Australia, a group had just been formed in my area. A bad experience with a potential new member had made the group a little wary but they invited me in and I now count them amongst my dearest friends.
What makes or breaks a critique group?
1. The members. It doesn't matter that you are writing in different genres, although if you are writing genre specific stories it is a good idea to seek out a group that is specializes in your genre. What matters is how the members of the group mesh together. So much of what makes a good group is trust.
2. How critique is delivered. Each member of the group needs to be clear about how they want to receive critique. We tend to use our face to face meetings for brainstorming, setting of goals and writerly business. We generally circulate writing for critique by email but occasionally we have specific face to face critiquing sessions. It is here that the main danger of critique groups lies; I have heard stories of young writers whose spirit has been broken by harsh critiquing. I always couch critique in the form of "suggestions only" and I would advise any writer to take from the critique the bits that are useful to you. There is a danger in absorbing everything – after all it is only someone's opinion and I have seen young writers whose voice has been lost in a welter of over critiquing. Have faith in your own writing.
A good critique group has a range of experience within its members from experienced writers through to newbies. A good group will nurture and encourage new writers and even "experienced writers" need the support and encouragement of other people. Since I joined my little group, one of our members has had "the call". We watched that story go from brainstorming to publication. It is OUR book! And my own, SECRETS IN TIME, was read and critiqued by the group members. I am no longer a lone wolf…I have my little pack to run with.
About the Author: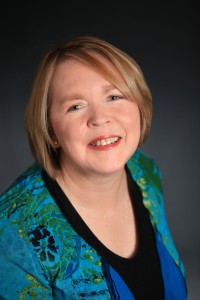 Alison Stuart is an award winning Australian writer of historicals with heart. Whether dueling with dashing cavaliers or wayward ghosts, her books provide a reader with a meaty plot and characters who have to strive against adversity, always with the promise of happiness together. Alison is a lapsed lawyer who has worked in the military and fire service, which may explain a predisposition to soldier heroes. She lives with her own personal hero and two needy cats and likes nothing more than a stiff gin and tonic and a walk along the sea front of her home town. She loves to hear from her readers and can be found at her website, Facebook, Twitter (@AlisonStuart14), Blog, and Goodreads.
Can love endure across time?
When a seventeenth-century cavalier hurls himself over her garden wall, Doctor Jessica Shepherd is more angry than surprised. Although she ís no stranger to military re-enactors, there ís something different about Nathaniel Preston. If he ís to be believed, something…or someone…has sent him forward in time from the midst of a civil war to the quiet English countryside of the twentieth century.
With time working against them, Nathaniel has to convince Jessica why fate brought them together before he ís forced to return to his own era and certain death in battle.
Can the strength of love overcome all obstacles, even time itself?