Long and Short Reviews welcomes Dane Cobain!
Cover Wars: Battle of the Books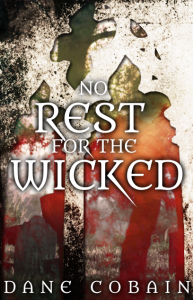 Hi, folks! My name's Dane Cobain, and I'm the author of a supernatural thriller called No Rest for the Wicked, which was released by the Forsaken imprint of Booktrope on June 11th. We had loads of awesome stuff going on around the launch, but today I'm stopping by to talk about the cover war that I hosted.
It's a really cool concept, and if you get a chance to participate in a cover war then you should definitely do it because it's a lot of fun, too. Basically, they typically take place on a Facebook event page, and the host uploads batches of covers for people to vote on; they vote with a like, and the covers with the most likes goes through into the next round.
For my launch event, we had 32 covers participating, with a prize of a $10 Amazon voucher for both the author and designer behind the winning cover. That meant that each of the participants had a reason to promote and to attend the event, and people typically tend to stick around for a while to vote on multiple rounds.
I love the cover for my own book, but it was up against some serious competition – all of the entries were of a high calibre, and it was often surprisingly difficult to choose your favourite in any given round. As you can imagine, it only got more difficult as time went on and more and more books were eliminated.
The cool thing about it was that it wasn't at all 'salesy' – it might have been organised as part of the celebrations for my book launch, and my book cover also competed, but it was created for fun and not for profit. The attendees certainly seemed to enjoy it!
In my mind, it's a bit like looking around a charity shop or a second hand book store – it's a great way to see lots of different books in a short space of time, with no need for you to buy anything if you didn't want to. I spotted some half a dozen books that I added to my wish list, one of which (Saving London by Taylor Dawn) I've already bought and started reading!
Eventually, we managed to whittle down the 32 covers to a final four, which were pitted off against each other in the all-important final round. And the results rolled in…
The Results:
1st Place: S L Stacker – Macyn's Letter (Cover Designer – Melody Barber): http://amzn.to/1FbdmKw
2nd Place: Wendy Garfinkle – Serpent on a Cross (Designer – Loretta Matson): http://amzn.to/1I3G02h
3rd Place: Dane Cobain – No Rest for the Wicked (Designer – Ashley Ruggirello): http://www.danecobain.com/norest
4th Place: DM Cain – A Chronicle of Chaos (Designer – Irina French): http://amzn.to/1FbdKsx
The Twist:
You'd think that this blog post would come to an end there, but no – there's a further twist. See, when I revealed that S. L. Stacker and Melody Barber won the cover wars with Macyn's Letter, the author sent me a message to say that she only wanted the glory, and not the prize. In fact, she said that she would've voted for Wendy Garfinkle if she hadn't been the competition, and asked me to give her voucher to the runners up.
That meant that Melody Barber won a $10 Amazon gift card for the cover design on Macyn's Letter, whilst Wendy Garfinkle and her cover designer, Loretta Matson, both picked up a $5 voucher each.
It was the perfect ending to an awesome event, and a great reminder of the spirit of cover wars – the writing community isn't always supportive, although my experience at Booktrope has been top notch so far. It was great to see that the spirit of camaraderie prevailed!
Now, I'd better hurry up and finish my next release so I can do it again.
About the Author: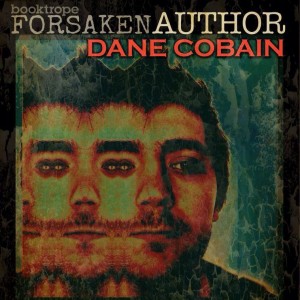 Dane Cobain is a writer, poet and musician from a place you've probably never heard of, somewhere in England. When he's not writing books, he's reading and reviewing them on his book blog – SocialBookshelves.com – or working at his day job in social media marketing. Find him at Facebook or follow @DaneCobain on Twitter. Find out about the book on his website or buy it on Amazon or Barnes and Noble.