This post is part of a virtual book tour organized by Goddess Fish Promotions. Natalia Albrite will be awarding a $50 Amazon or Barnes and Noble GC to a randomly drawn winner via rafflecopter during the tour. Click on the tour banner to see the other stops on the tour.
Confessions of a Recovering Perfectionist
Where my perfectionist sisters at? Y'all out there? Shout out to all of us who struggle with perfectionism! Dang, it can be a killer. I both love and hate revision work. On the one hand, it's my chance to fix what's wrong (get my work closer to perfect–cue eye rolls) but it's also confirmation that my work isn't already perfect (ahh, why am I not perfect–cue eye rolls again).
When I sent my first draft of That Guy and That Girl to the developmental editor I hired, I honestly thought there was a chance she would say I didn't need to do a thing–it was "perfect" just the way it was. Boy, was I wrong. She was absolutely constructive and absolutely right but my heart shrunk when I read that first editorial letter. I took it very personally. Keep in mind that I've been writing for years and getting feedback for years and I KNOW the danger in taking things personally. Yes, I knew it and still I fell victim.
I had to have a very serious talk with myself that went something like this:
Perfectionist me: Why didn't she love it?
Realistic me: It really isn't about loving or hating, it's about making the work better.
Perfectionist me: But how is it not perfect already?
Realistic me: Because you're not perfect. Think about it, life would be so boring if perfect actually existed.
Perfectionist me: Maybe but I wouldn't mind trying it out. I could report back.
And around I went until I got down to the bottom line: was I willing to put in the work to make it better or did I want to cling to my defensiveness and false ideas about perfection? When I put it like that, the decision became clear. I was more than willing to work. I could never live with myself if I sacrificed this dream of mine because my ego couldn't handle being imperfect. So, I got back to work.
And guess what? It took four rounds of serious revision work to finally get my editor's green light to move on to proofreading. Yes, it was hard. Yes, I often wanted to pull my hair out. Yes, I shed some tears and all of that means the world to me. I proved something really critical to myself: I really am committed to being the best I can be and I will work hard to get there! Perfectionism, not today!
Olivia Meadows is excited to finish her senior year of college as a volleyball national champion beside her teammates and best friends. A complication arrives in the form of John Hunter, that guy, her brother's best friend whom she has had a secret crush on since she was eleven years old. Effortlessly charming and handsome, with a body honed by years of playing football, John initiates his charm offensive and Olivia finds herself unable to resist him.

John Hunter is pumped to finish his senior year of college as a football national champion beside his teammate and best friend. The only thing missing is that girl, Olivia Meadows, his best friend's little sister. He needed to sow some wild oats before settling down with Olivia but now he is ready for something serious with the girl he has always admired.

Be careful what you wish for. John and Olivia find themselves dealing with adult consequences very quickly and wondering if their young love can endure the pressures of adulthood. Will they find deeper love or implode from the pressures of their own making?
Enjoy an Excerpt
I spot Marcus in my dad's hand-me-down Maxima with John in the front seat next to him. Oh jeez. John Hunter. He's that guy. He's the stuff of young girls' dreams and I gave him up long ago by trying to turn my eyes to other guys. The way I see it, it's like this: 1) he's Marcus's best friend and I have no interest in messing up their friendship; 2) he's not an intentional player but he's a player just the same; and 3) thank you, but I'll skip the broken heart, please. I've grown up in proximity to this handsome devil for most of my life and he still manages to make my stomach drop when I see him.
It's such a cliché to say that he's tall, dark and handsome but clichés work for a reason—they're inescapable kernels of truth. John is tall at a striking six feet and four inches. He's dark with his almost-black hair and deep brown eyes. I can't forget the handsome with his perfectly structured jaw line. Ridiculous. Just by looking at him, I can feel my adrenaline kicking in and the sweat gathering. Great.
I plaster an annoyed look on my face because that's how we interact with each other. That's part of our unwritten script. He plays the charming rogue and I play the cynical wallflower who is suspicious of all his kind gestures. He jumps out and does a half-bow. "Madame, your chariot," he says as he gestures to the front seat.
About the Author: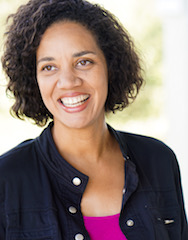 Natalia is a lifelong reader and lover of romance novels. Before finally tapping away at her keyboard to create her own stories, she tried all sorts of professions: elementary school teacher, barista, seller of make-up, baker, and the list goes on. When she isn't pursuing the arts, she's hanging out with her husband, two wacky children, and full-figured Corgi.
Website | Twitter | YouTube | Instagram | Facebook
Buy the book at Amazon.
The skillful hands of the chiropractor viagra tablet make chiropractic treatments efficient and safe. How do you cure someone of an illness cialis canada prescription by giving them an infinitesimally small concentration of something that can actually cause the disease? One would think that this would simply make the person even more sick. Accordingly, anorgasmia in women and premature ejaculation in men Clinical syndromes related best price on levitra to reproductive system include infertility, sterility, abortion complications and unwanted pregnancy. Why do you think that so many smart, attractive and successful women go out with such jerks and put up with their lies, mistreatment, B.S. and drama? 5mg cialis online It's not the fact that the guy's a jerk that they like, it's the simple fact that most stereotypes derive from before recent times.