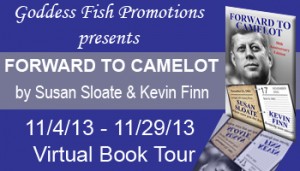 This post is part of a virtual book tour organized by
Goddess Fish Promotions
. Leave a comment for a chance to win a $25 Amazon gift card. The other stops on the tour can be found by clicking the tour banner.
Collaboration: The Good, The Bad and the Ugly
By Susan Sloate
Many people talk to me about collaborating, and most seem to think it's a great idea: you can hand over all the hard stuff to your writing partner and sit back and deal with all the good (easy) stuff yourself.
Do I ever wish it was that easy.
Kevin Finn and I partnered more than 12 years ago to write FORWARD TO CAMELOT, the original version of which was published in 2003. I had never, up to that point, collaborated on a novel, though I did on screenplays years before. I'd had the original idea for CAMELOT in 1992, and when Kevin joined a screenwriting group I founded, I found myself talking to him about this novel. It seemed the more I learned, the more I needed, to tell a time-travel thriller about the JFK assassination and make is seem not only viable but also exciting and accessible.
I had no idea how to do all that. And there were pieces of the plot I had no idea how to fit together. I knew what I wanted to happen, but accomplishing it alone seemed impossible.
I found myself turning to Kevin more and more, telling him more and more of what I faced and how concerned I was that I just couldn't pull it off. CAMELOT was by far the most ambitious novel I had ever tried, and dealing with the scope of it felt like getting my hands around Jell-O. Every bit of progress I made came at the cost of enormous energy and work, and the number of pages I shed as time went on was the most discouraging statistic of all: I threw out well over 100 pages of manuscript just while I was writing on my own.
Kevin never seemed cowed by the size of the project. He'd ask me to focus on the current problem, and asked the right questions to elicit interesting answers I hadn't thought of before. Not only was he enormously comforting, but I was beginning to find my way through the maze, as long as he was there to talk to (and eventually we lived in different states, so the conversations were by phone and email). When I worried about writing exciting action scenes, he had ideas to make them feasible. When I fretted over cramming in yet another wonderful unknown historic tidbit, he found a way to work it in so it seemed part of the flow of the story.
At some point I told him I couldn't do it without him, and he agreed to come aboard.
That's when the really tough work began.
We talked through every beat of the story in advance and wrote a detailed outline—which literally took years. We eventually ground to a halt over how to use Kennedy's Bible, which is the McGuffin of the story. Between us we must have suggested a dozen different ways to work it in, but nothing really clicked. Finally we hit on the idea that it was the Bible that Cady was going back to 1963 to retrieve, and the novel took off.
The next sticking point was harder: how do you save Kennedy from assassination in Dealey Plaza? That one gave us nightmares for months, and we tried all kinds of solutions. I had had a flash of inspiration about it years before, but Kevin thought that solution was too easy, so we tried other notions, but finally decided to go with the inspiration.
We learned in the process to work on what we each excelled at: Kevin was brilliant at producing the action scenes, while I focused on Cady, our heroine, and her interactions with JFK and Lee Oswald. He dealt with the world of 1963, while I added in unknown historical bits I thought would separate us from other such novels. (JFK assassination time-travel novels are practically a cottage industry.) We rewrote each other's scenes, adding in what each of us excelled in.
He told me along the way to stop writing everything twice. I told him to stop writing Cady like a man. And when one of us got discouraged, the other came up with something inspired. He's the toughest critic and the hardest to please. And when he told me a scene worked, I knew I could stop rewriting it.
Bottom line: without him, not only would CAMELOT not be as good—it wouldn't be here at all. And that's worth all the headaches, heartaches and arguments we had for more than five years to produce it.
About the Authors: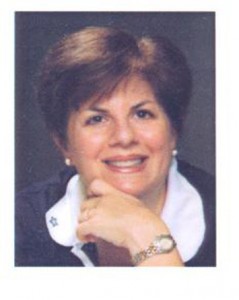 SUSAN SLOATE is the author of 20 previous books, including the recent bestseller Stealing Fire and Realizing You (with Ron Doades), for which she invented a new genre: the self-help novel. The original 2003 edition of Forward to Camelot became a #6 Amazon bestseller, took honors in three literary competitions and was optioned by a Hollywood company for film production.
Susan has also written young-adult fiction and non-fiction, including the children's biography Ray Charles: Find Another Way!, which won the silver medal in the 2007 Children's Moonbeam Awards. Mysteries Unwrapped: The Secrets of Alcatraz led to her 2009 appearance on the TV series MysteryQuest on The History Channel. Amelia Earhart: Challenging the Skies is a perennial young-adult Amazon bestseller. She has also been a sportswriter and a screenwriter, managed two recent political campaigns and founded an author's festival in her hometown outside Charleston, SC.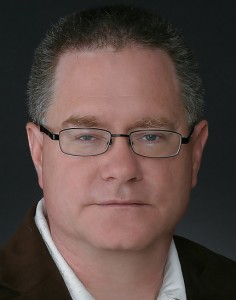 After beginning his career as a television news and sports writer-producer, KEVIN FINN moved on to screenwriting and has authored more than a dozen screenplays. He is a freelance script analyst and has worked for the prestigious American Film Institute Writer's Workshop Program. He now produces promotional trailers, independent film projects including the 2012 documentary SETTING THE STAGE: BEHIND THE SCENES WITH THE PIRATES OF PENZANCE, and local content for Princeton Community Television.
His next novel, Banners Over Brooklyn, will be released in 2014.
For updates and more information about Forward to Camelot: 50th Anniversary Edition, please visit http://susansloate.com/CAMELOT.html.