When I say that I co-author it brings an expression of both admiration and horror to other author's faces. That reaction makes me smile, because it's something I love, passionately, and although I write plenty of my own novels, the co-authoring work I do with Natalie Dae (and on occasion with Lucy Felthouse) really gets me excited about the journey. Why? I think it's because writing can be a very lonely experience. Sitting quietly working away, day after day, immersed in imagination, sometimes turning down social events because characters are being so needy, so demanding, is rewarding but also very different to my years working as a nurse and being surrounded by people. I'm not complaining, just analyzing that maybe it's the lack of teamwork in my life now that makes the act of writing a novel with another writer so fulfilling. It gives me back that sense of achievement with someone else. Goals are set together, a standard adhered to, and conversations about many, many different things are enjoyed from sex to food, from architecture to Caribbean islands.
Natalie and I have been writing together for several years now and have started to publish under the single name of Harlem Dae. We have three novels out with publishers– HarperCollins, Total-E-Bound and a self-pub. We have found a comfortable routine with our writing, I do my section in the week when she is busy as Head of Art at TEB, and then she pens hers at the weekend. We both look forward to each other's additions, swap emails, texts sometimes and even pictures of locations or characters or BDSM equipment – a Vampire Glove being the latest picture to be sent!
The question most people ask is 'how do you do it?' and I think what they mean is, 'don't you argue like hell about the plot/the dialogue/the character development?'. Fair enough question because many authors plan their work meticulously, creating lavish drafts of each chapter, who goes where, says what, how the conflict erupts, revealed, is solved etc. But the beauty I have found with co-authoring is this just isn't part of the process. Luckily I'm the sort of writer who just types Chapter One and goes; I often have a couple of lines jotted down about several events in the story, but pretty much it just flows in one long string of words. I believe that is the writer-trait that makes co-authoring possible for me, or at least, understanding that being flexible and open to anything is essential; curve balls are par for the course. There is no point in being fixed about a plot because the other person may have a totally different idea. You have to just go with the tide and see where it takes you.
The first book Natalie and I did together came about by accident, and in actual fact, the very reason I got the first chapter of That Filthy Book in my hot little hands was because Natalie is the same type of writer I am; she has characters, an idea and just starts. But on this occasion after one chapter she said 'Read this, Lily, I'm having a wobble. I don't know where to take this story. Is it even any good?' (I'm sure many of you will get that feeling from time to time), so after reading it and loving it I said, 'let me write the next few thousand words and we'll see how it goes'. Anyway, she adored where I took the story, couldn't wait to add to it and send it back for me to do more and that was it, we were off. Karen and Jacob's rude ride of wild fantasies being realized poured out of us in a matter of weeks and was accepted by the first publisher we sent it to. When we started getting reviews that said 'Every woman should read this book' we were spurred on to write more. Soon Anything for Him and Good Cop, Bad Cop were born and entertaining readers far and wide. In fact both books hit #1 in the Amazon Erotica chart within weeks of publication.
I guess being exceptionally good friends – though we don't see each other face to face very often – is a great advantage to co-authoring. We've never, ever fallen out about a plot line, or even had words. We're respectful but honest, laugh at our silly mistakes, jump for joy when we see lines the other has written that are sumptuous – for we share the credit – and fall in love with our characters together.
Falling in love with characters, now that is a biggie for us at the moment. We've just completed a trilogy of novels called Sexy as Hell . In these books the hero, Victor Partridge, completely swept us off our feet; we are both bonkers in love with him. He's innocent, yet experienced, demanding yet demure, vulnerable but strong and above all sexy, successful and kind. He gets a rough ride with his teacher, the sexy Zara who has decided to up his BDSM experiences, and it was going on this journey with him that made us fall hook, line and sinker. Originally Sexy as Hell was going to be a stand alone novel, but half way through Natalie emailed me and said 'I don't want this to end, I can't say goodbye', I felt the same and so we decided to make it into an almost 300k trilogy of darkness, love, extreme sexual acts and romance.
Extreme sexual acts. Mmm, okay, yes, we push boundaries. One of the great things I've found about co-authoring is that boundaries can be flirted with (especially with a self-published book as this trilogy is) because it's kind of like having a safety net when you have someone else to bounce things off. Though most times, like in That Filthy Book when the heroine asks her husband to grab her in a dark alley and take her hard and fast against the wall wearing a balaclava, we work through it carefully. In Sexy as Hell we both found our extremes, our limits. Once each we responded 'I can't write that'. So yes, learning about ourselves, is definitely part of co-authoring and I highly recommend it if you fancy giving it a shot. The key words are to be honest, flexible and above all have fun. If it works, great, if it wasn't well, that's just how it goes. As for me and Natalie, I expect we'll still be co-authoring when we're old and gray and sitting side by side in our rocking chairs. You can find our more about our writing together on my dedicated Harlem Dae page on my website.
Up for grabs – a pdf copy of Good Cop, Bad Cop. Just leave a comment telling me your favorite co-authored books. One random commenter will win. Make sure you leave your email address so I can send your prize!
Fame and fortune is a blessing that, for me, has changed its taste from sumptuously sweet to murderously bitter. Leaving me no choice but to look over my shoulder at every turn and question the scruples of even my most faithful friends.

I would give up all the glowing adoration from my fans in a heartbeat in exchange for not running for my life. But fate doesn't deal cards that way, and instead I find myself far out at sea and being bounced between two hot cops—one so chilly just his glance gives me frostbite, and the other showing a kindness that barely covers his own demons.

So with nowhere else to turn, quite literally, I have to trust two men I hardly know with my life and cope without the luxuries my status usually affords me. But it's not long before I discover when the going gets tough, the tough get going. Turns out these cops are not only the wrong guys to mess with, they also have partnership skills above and beyond the requirements of their day job. And for once, while just being me without the frills, I get to discover that they are as sinfully bad as they are dreamily good in every department, and it seems, I am the one they want cuffed and controlled at the same time as they are protecting and serving.
About the Author: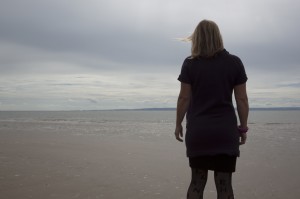 Lily Harlem is a multi-published, award-winning author of contemporary erotic romance. She lives in the UK with her husband and a bunch of animals, all rescued, and loves to spend her days immersed in imagination.

Her books are a mixture of full length novels and short stories, some are one offs, some are sequels or part of a series (all can be enjoyed as stand-alone reads). What they each have in common are colourful characters travelling on everyone's favourite journey — falling in love. If the story isn't deliciously romantic and down and dirty sexy, it won't be written, at least not by Lily. So with the bedroom door left well and truly open you are warned to hang on for a steamy, sensual ride – or rides as the case might be!
Website
Blog
Twitter
Facebook
Facebook author page
Pinterest
Goodreads
Google+