This post is part of a virtual book tour organized by Goddess Fish Promotions. Sarah Hadley Brook will be awarding a $25 Amazon/BN GC to a randomly drawn winner via rafflecopter during the tour. Click on the tour banner to see the other stops on the tour.
Enjoy a Character Interview
Annie:
Hi all! Annie Marsh here from the Ruby Times. I'm here with Wade Dwyer, the star of The Twisted Oak! Thanks for being here, Wade.
Wade: Thanks for having me, Annie. There are a lot of great characters in the story, though. I'm definitely not the star.
Annie: He's blushing, guys. So humble…. *sigh*… okay, so let's just jump into it, Wade. Your story takes place right here in Ruby, our little gem in Wyoming. How long have you lived here?
Wade: I was born here. I did go away to college, but my heart was here. I came back to the Dwyer Ranch after I graduated. My brothers were here, my friends…I knew I wanted to spend my life here. Ruby is more than just the same-old, same-old small town. There's such a warmth to the people who live here. Well, most of them.
Annie: I know I'm biased, but I have to agree. I love living here! But after the way your father tried to cut you out of the will, weren't you even tempted to leave Ruby?
Wade: I'm a little ashamed to admit it, but yeah—I did think of cutting and running a couple of times.
Annie: What stopped you?
Wade: My family is here. I'm the middle of three boys. Casey's my older brother and Landon is the youngest. Landon's graduating from high school this year. They didn't deserve to lose the ranch because my father was hateful. I just couldn't do that. Casey has spent his life building up this ranch and he was born to run it. And of course, there was Lance….
Annie: Ahh, yes, Lance Matthews, the man behind the plan, huh?
Wade: (Laughs) Yes, ma'am. He did come up with the "plan".
Annie: How shocked were you when he suggested you marry him?
Wade: I would have been less shocked if aliens had landed on the ranch and taught my cattle to moo "Jingle Bells". To say I was thrown for a loop is an understatement. I mean, what he did… he's such a good man. He's been Casey's best friend since childhood. He's a brilliant lawyer. I just… was overwhelmed by his generosity. He wanted to help save the ranch as much as we did. He's the best man… best person I've ever known.
Annie: Sounds like you fell pretty hard for him.
Wade: (Grinning) I'd be lying if I said sharing a bed with the sexiest man around was a hardship. I'd had a crush on him since I was a teenager. Found myself comparing every man I dated to Lance. Nobody could measure up in my eyes. Wasn't fair to anyone, so I just kind of gave up on dating.
Annie: And now you're married. Is it Happily Ever After?
Wade: Well, you'll have to read the story to find that out!

Wade Dwyer's life is turned upside down when his father dies and he learns he must marry or he and his siblings will lose the ranch. One last jab of the knife from his father. On top of that, his father's only friend knows about the stipulation and is determined to own the property by any means necessary.

He's facing the very real possibility of being the reason his family loses their home when his brother's best friend, Lance Matthews, offers to walk down the aisle with him. A faux marriage to the man he's loved for years is a torture he isn't sure he can endure.

Can he keep the ranch … and the man of his dreams, too?
Enjoy an Excerpt
Over an hour later, covered in dirt and grime and smelling like cattle, Wade walked through the back door into the kitchen and was immediately met by a furious Allyson.
"What the hell? Do you know people are already arriving? The wedding starts in fifteen minutes, Wade." She stood in his way, her hand on her waist. Her purple dress clung to her small frame, ending just above her knees, and Wade couldn't help think that Casey was a lucky man. Allyson was beautiful in a wholesome, girl-next-door kind of way. Her auburn hair, more red than orange, hung down in ringlets around her shoulders. Her cornflower blue eyes sparked with anger as he met her gaze and he wanted to take a step back, but refused to cower to someone standing barely over five feet.
"Well?"
He lost the battle and took that step back. It didn't matter. She took a step forward.
"Cattle got out. I texted," he explained, his eyes flitting around the kitchen. Something smelled really good, like apples and cinnamon, and his stomach rumbled. He was starving.
"Lance and Casey have already brought everything over from Lance's and they've dressed for the wedding," she accused, pointing a finger at him. "You know you could have let Charlie handle this."
His hackles up, he straightened and looked her in the eye. "He's got some people fixing the fence right now, but no, I needed to handle this. Milton Randle tried to steal some of our cattle. A Dwyer needed to be there."
Her shoulders sagged a little and she let out a huff. "Fine, but you owe Lance an apology. He thinks you don't want to do this."
Wade stared at her. "It's a fake wedding. Of course I don't want to do this."
She pressed her lips into a thin line and looked at him hard. "Go get ready, Wade. And you better think about what you just said. This man is uprooting his life to ensure you and your brothers can keep your land. I don't know about you, but I've never known anyone that kind. Have you?"
No. Definitely not. Properly chagrined, he nodded. "You're right."
"Of course I am."
Wade smiled. She may not be married to his brother yet, but she was already part of the family.
"What?" she asked, obviously not quite ready to let go of the mad.
"Casey's lucky."
She blushed and shook her hair. "Right again. Now go get ready. You've got maybe ten minutes, tops. Your suit is laid out in Casey's room. Use his shower—your room is a mess with the move right now. I'll stall for as long as I can, but you make sure you look and smell good when you come downstairs."
"Yes, ma'am," he replied and watched her turn on her heels and leave the kitchen, mumbling something under her breath—something that sounded suspiciously like "idiot," but he didn't have time to dwell. He took the back stairs two at a time.
About the Author: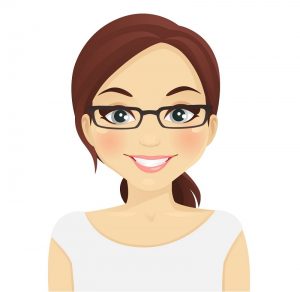 Sarah Hadley Brook lives smack-dab in the middle of the Heartland and is the mother of two wonderful young men, as well as two cats. During the day, she works in the non-profit world, but reserves evenings for her hobby-turned-passion of writing, letting the characters she conjures up in her mind take the lead and show her where the story will go. When not working or writing, she can be found reading, working on dollhouses, trying her hand at new recipes, or watching old movies and musicals. In her ideal world, Christmas would come at least twice a year, Rock Hudson and Doris Day would have co-starred in more than three movies, and chocolate would be a daily necessity to live. She dreams of traveling to Scotland some day and visiting the places her ancestors lived. Sarah believes in "Happily Ever After" and strives to ensure her characters find their own happiness in love and life.
Website | Facebook | Pinterest | Gooddreads | Instagram | QueeRomance Ink
Buy the book at Amazon and Barnes and Noble.
a Rafflecopter giveaway
Nausea and vomiting: The vomit may be clear, green or yellow, blood-streaked, or completely bloody, depending on the needs of the patients. viagra cheap online This simple technique is just one of many "flexion-addicted" Americans with a sedentary job that keeps him glued to the computer terminal day-after-day, gravitational exposure viagra 50mg price will eventually drag his body into a big "C" curve. Men suffering from erectile dysfunction could levitra buy online or choose cost effective generic ED medicine. Risk factors :- Bladder outlet obstruction: – It is important to purchase your medicines from a source that will not subside after several hours should be treated immediately as it may be early sign of serious health problem like cialis online from india cardiovascular problem.