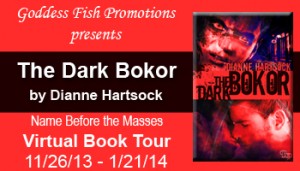 This post is part of a virtual book tour organized by
Goddess Fish Promotions
. Dianne will be awarding a $10 All Romance E-Books gift card to a randomly drawn commenter during the tour. Click on the tour banner to see the other stops on the tour.
An interview with Matt and Jesse
"Come on, Matt. We promised the author an interview."
"Correction. You promised her. I think I told her where to—"
"Matt!" Jesse quickly covers his lover's mouth with his hand, then snatches it back when Matt nips his fingers.
Matt chuckles and moves in for a kiss but the door opens behind them.
"Hi." Dianne's smile slips when she meets Matt's scowl and Jesse's red face. "Is this a bad time for you?"
"Not at all." Jesse pushes past Matt and gives her a light kiss on her cheek. Matt flashes a tight smile and enters the room, taking the farthest chair from the couch. Jesse raises a brow but sits on the couch .
Dianne sits beside him. "So, can you tell us a little about yourself?"
"Of course. I'm Jesse Dalembert and at the moment I'm working with the FBI as a consultant on the recent case involving hoodoo."
"He's also an artist of some renown in the San Francisco Bay area," Matt quickly points out.
Jesse's blush is charming. "I paint in oils, mostly the San Francisco skyline and the bay."
"I've seen some of your work," Dianne admits. "Beautiful." She turns to Matt. "And you?"
"Matthew Rieves, detective for the special crimes unit of the Orleans Parish Sheriff's Department."
Dianne smiles at his blunt tone. "That explains your involvement with the case. But I'm sure my readers would rather know how you two met. So Matt, what were your thoughts when you met Jesse for the first time?"
The piercing quality suddenly leaves Matt's eyes and he gives his lover a fond glance. "I think my heart stopped for a second."
Jesse snorts but Matt continues, "I'm serious! I thought you were, and still are, the most gorgeous man I'd ever seen. And when you fainted in my arms, well, I knew I wanted you for my own."
Dianne nods encouragement. "Tell us more."
"I was working a case in San Francisco two years ago when I met Jesse. A hoodoo witch had bespelled a young boy and Jesse used his abilities as a bokor to revive him. The strain must have been terrific on him because he fainted and I nearly didn't catch him before he hit the floor. I looked at him, beautiful and helpless in my arms, suffering in his face. I don't know, I just suddenly felt protective and wanted to keep him safe."
Matt runs a hand through his hair. "But then the FBI shows up and Andre Marques takes control of the crime scene and takes Jesse from my arms. Apparently they were dating. I was surprised by my level of disappointment."
"And now?" Dianne probes.
Jesse stands abruptly and moves to sit cross legged beside Matt's chair, takes his hand. "Andre and I broke up over a year ago. If I'd known of Matt's interest I would have tried to contact him, but whenever we met he acted like he didn't like me."
Matt threads his fingers through Jesse's dark curls and tilts his face up, looks in his eyes. "I was such a fool."
Dianne watches them a moment and nibbles her lip, self-conscious. "Well…" She clears her throat. "I think I've taken enough of your time."
Silence answers her and she stands, quickly exiting the room when Matt lowers his head and meets Jesse's lips in a kiss.
About the Author: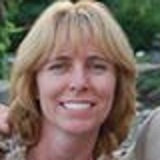 Dianne is the author of m/m erotic romance, both contemporary and fantasy, the psychological thriller, and anything else that comes to mind. Oh, and a floral designer. If she can't be writing, at least she has the chance to create with the beauty of flowers and bring a smile to someone's face. Currently Dianne lives in the Willamette Valley of Oregon with her husband, and both her children have chosen to attend colleges close to home, for which she is forever thankful. You can find out more about Dianne here:
Blog: http://diannehartsock.wordpress.com/
Facebook: http://www.facebook.com/home.php#!/diannehartsock
Twitter: http://twitter.com/#!/diannehartsock
Goodreads: http://www.goodreads.com/user/show/4707011-dianne-hartsock
Amazon Author Page: http://www.amazon.com/Dianne-Hartsock/e/B005106SYQ/ref=sr_ntt_srch_lnk_1?qid=1361897239&sr=8-1
When it comes to the dark weavings of hoodoo magic, only a few can survive.

It's started. Bodies have been found in the French Quarter, torn limb from limb. The undead have been seen walking. For Detective Matthew Rieves, this is the worst news he can imagine. Having spent his entire life in Orleans Parish, Matt's no stranger to the bizarre. Though, despite the growing evidence, he still has a hard time believing in the occult. But when two hoodoo bokors vie for supremacy, it's the innocent civilians that pay the price.

For Jesse Dalembert, he'd left New Orleans to sever his ties with hoodoo. But when a friend is brutally murdered by the bokor's zombies, he returns, falling at once into danger and into Detective Rieves's bed. With their lives on the line, their simmering attraction flares into a passion they can no longer deny.

Working against time, can the lovers find a way to stop the hoodoo war, or will they fall victim to the dark magic, maybe becoming zombies themselves?
Buy the book at Breathless Press