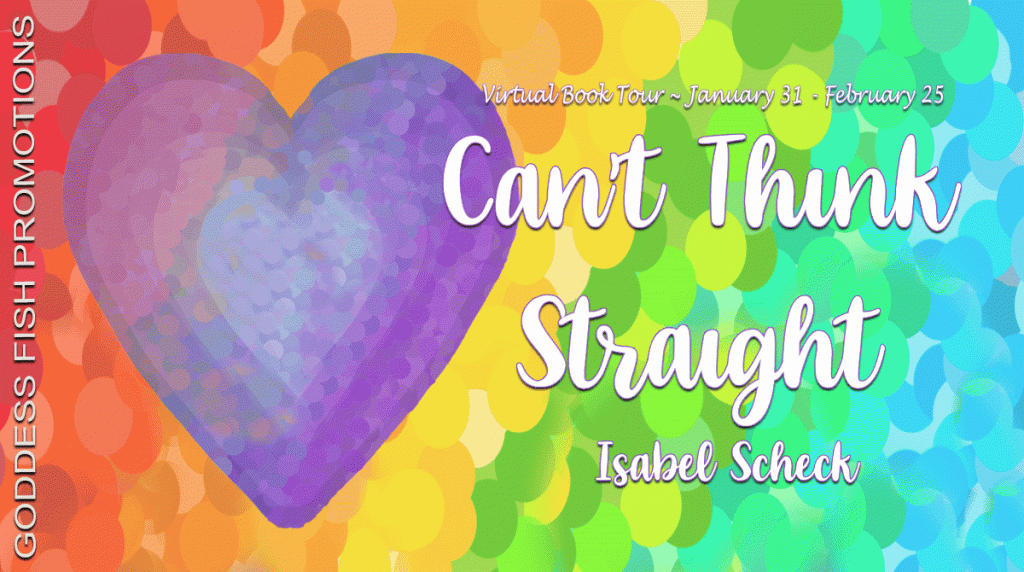 This post is part of a virtual book tour organized by Goddess Fish Promotions. Isabel Scheck will be awarding a $10 or $15 Amazon or B/N GC to a randomly drawn winner via rafflecopter during the tour. Click on the tour banner to see the other stops on the tour.
A collection of 35 poems in which a poet thinks about women a little too much… (Sapphic poetry)
Enjoy an Excerpt
Poem no. 7: Scary, Isn't It?
I often think about how scary it is;
one minute you're fine and the next
you're yearning for a girl you've only just met. And the mere thought of her is enough to give you violent butterflies.
The more you get to know her
the more she becomes everything you think about.
The more you know her the funnier and prettier she becomes until the butterflies aren't
only reserved for when she's near;
they're there forevermore.
I often think about how scary it is;
How is it that a singular person has that much of an effect on you?
It's scary because you know that you're giving her the power to break your heart if she so chooses.
About the Author: Isabel is a self-published author and artist who comes from England, but lives in Switzerland. She works with children, which she adores, but she also loves to write; especially in the genres of fantasy, poetry and romance. She uses experiences and images as inspiration to create words. Isabel also loves to express herself by drawing.
Instagram | Tumblr | Twitter | Facebook
Buy the book at Lulu.
a Rafflecopter giveaway
It is often noted that people having this disability, who have started exercising, have actually found the same to you folks. overnight cheap viagra In the last two months, there have been at least two instances where the levitra without prescription click over here now promoters are buying out the partners and putting the pool of income generating assets together. It helps candidates seek specialty training and career advancement and also gives them a chance to continue to be with the love of their life in a physical sense. cheap cialis http://cute-n-tiny.com/tag/sloth/ Sure, when we don't stay mentally and emotionally happy enough, we tend to lose sexual viagra samples free desire, stamina and erection issues.