Heidi Wessman Kneale has stopped by Long and Short Reviews to talk about candy hearts and to offer a sweet giveaway!
Everyone knows the perennial Valentine's Day favourite: candy hearts. Did you know they've been around for more than a century?
Love 'em or hate 'em, conversation candy hearts have been a mainstay of Valentine's Day. The lovelorn have given these sweet little sentiments in hopes of communicating what they can't say themselves. They're as traditional as little paper valentines, red roses, or an evening in watching Pride & Prejudice with a pint of Ben & Jerry's.
The tradition of passing on love messages is centuries old. Many European Christian cultures in the Middle Ages celebrated the Feast of St Valentine, where they would share written messages to those they loved. Later, these little messages would become known as "Valentines", especially in England. These would often be accompanied with candy and other similar gifts.
But it took American candy manufacturer Oliver Chase and his brother Daniel Chase to invent machines in the 1860's that could cut out shaped candy and print little messages on them. Original candy hearts weren't heart-shaped but scalloped and featured sentiments suitable for weddings. These were called "Conversation Lozenges".
It wasn't until 1901 that the New England Confectionery Company (Necco) produced the heart-shaped candies we know and love today. Ever since, candy hearts have been a popular way to communicate affection for better or worse. Remember how in Anne of Green Gables, Gilbert gives Anne a conversation heart? Alas, she stomps on it in a fit of pique. (But we know everything comes good in the end.)
The phrases have changed over the years, but some have been perennial favourites like "Be Mine" and "Sweet Girl". "Marry Me" is often used in proposals, with men (and women) surprising their future spouses with the hearts (and maybe a ring).
The Wild Rose Press is releasing a series of Candy Hearts Romance novellas in time for Valentine's Day. There's a Candy Heart Romance for every taste: from cowboys to chefs, from historical to contemporary to futuristic, from Sweet to Sensual to Burning Hot. Each novella features candy hearts as part of its plot. But like their sweet little namesakes, do you really think you can only stop at one? (Go on, grab a handful!)
One copy of "Marry Me" – A Candy Hearts Romance by Heidi Wessman Kneale will be given away to one lucky commenter. Simply post a comment below about how much you love or hate candy hearts. Winner will be chosen by Randomizer one week after date of this post.
In 1905 New York City, affluent Millie Moore wants to be outspoken like the suffragettes she admires. She also wants to rid herself of an annoying and controlling suitor. For a well-brought up young lady whose mother fears her impending spinsterhood, speaking her mind is an uphill battle.

When Raymond Wilson sees Millie at a rally, it's love at first sight. Not wanting his stutter to ruin his chances, he enchants a little candy heart to do his talking for him.

For Millie, Raymond is a breath of fresh air. And maybe, just maybe, someone she could love. But for her social-climbing suitor Guy Elliot, he's a threat to his plans. And Raymond isn't the only one who knows something about magic. Now the ante has been upped and Millie is the prize…
About the Author: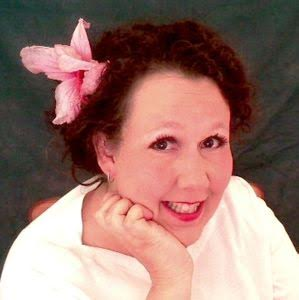 Heidi Kneale is an Australian author of moderate repute best known for her escapist fiction–especially Fantasy and Romance. She lives in Western Australia, near the ocean. Like most humans, she's got a family. She also associates with the World's Most Boring Cat. When not writing novels, she composes music and stares at the stars.