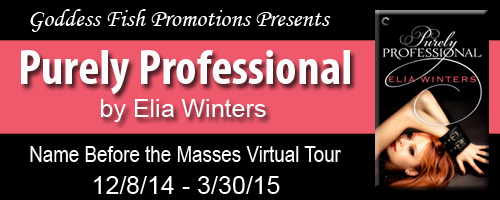 This post is part of a virtual book tour organized by
Goddess Fish Promotions
. Elia will be awarding a $25 Amazon or B/N GC to a randomly drawn winner via rafflecopter during the tour. Click on the tour banners to see the other stops on the tour.
But why didn't you love it? Handling negative criticism
Johannes Kepler, noted astronomer and mathematician, once said "I much prefer the sharpest criticism of a single intelligent man to the thoughtless approval of the masses."
I am not Johannes Kepler.
Granted, I want to have his attitude about criticism. I know it's a good attitude: criticism is the lifeblood of creativity, the whetstone against which our literary knives are sharpened, or whatever metaphor you want to put here. But dammit, sometimes I just want to be loved by everyone and have the endless fawning adoration of fans.
Sometimes? Make that all the time. I want to send in a manuscript to my editor and have her crow, "It's perfect! Change nothing! This is the best book I've ever read!"
Instead, she eviscerates my work and sends it back to me for fixing, and I die a little inside, but then I hunker down and get back to editing. And as I do so, of course I realize that her edits are all spot-on, and with her help, my book gets better. I've learned to… if not love, at least appreciate criticism while in the revision process. The more I write, the more I trust my beta readers, agent, and editor(s) to steer me down the right path, and the more I trust myself to make whatever revisions will help a book shine.
After the book goes out into the world, when it leaves my hands for the last time, then the reviews start rolling in… and that's a whole different feeling. It turns out that people have opinions! And they share them! And then… I go read them.
I've been told many times not to read my own reviews. I wish I had the willpower to take that advice. But, like reading the comments on a Youtube video, sometimes I just can't resist even if I know it will hurt. Often, people say wonderful things about my work and I blush and beam and feel wonderful. But sometimes they say not-so-wonderful things. Since publishing Purely Professional last year, I've learned that I have a choice about how to react to criticism.
I ignore some criticism. Some people don't like this genre, or certain character traits, and I just sent that criticism aside. Other criticism I listen to. One scene in my book was disliked by several readers, and while I was deliberate about its inclusion, I understand why it may not have come off as I intended. For me, I'll use that criticism to inform future books. I have two new novels coming out in the spring, Playing Knotty in March and Combustion in May, and each of those was improved by some of the feedback that at first felt too harsh.
In The Lion King, Rafiki hits Simba in the head to teach him that he can either run from the past or learn from it. Those are two options for criticism as well. And while I may initially wish for the "thoughtless approval of the masses," I've come to realize that criticism will make me a better writer. I'm still not Johannes Kepler, but I'm a lot less dead, and that's good enough for me.
Columnist Bridget Hartwell agrees to write about BDSM to impress her new executive editor at Sultry, the "sex-positive magazine for sex-positive women." Unfortunately, it's a topic she knows absolutely nothing about…but if she ever wants that promotion, she'll need to learn the ropes, fast.

English professor Max Harlow is active in the Dom/sub scene, but only for casual play—he's never found his ideal partner: a woman who is his equal, but sexually submissive. When he's asked to explain the lifestyle to his cute but obviously inexperienced neighbor, Max is certain it's best to approach it academically—to keep things purely professional.

Until Bridget's first article is a huge hit, giving her the perfect excuse to delve deeper into the naturally submissive side of her sexuality. But as their encounters intensify and each of her boundaries is skillfully pushed, Bridget must decide what this all means… for her identity, her career, and, most importantly, her future with Max.
Enjoy an excerpt:
"What about your fantasies?"
Bridget hesitated.
"What? What is it?" Catching her hesitation, Max looked up from the Scrabble board.
"It's just…" She paused and took a swig of beer. "I've had a lot of crushes on men in positions of power. My volleyball coach back in high school, my internship coordinator in college, a few professors…" Realizing he was grinning, she blushed, remembering he was a professor. "Right. Anyway, I never acted on any of them."
"And yet you complain that you date weak men." He swirled the beer around in his bottle and held it up to the light, his gaze thoughtful and distant.
"Well, I don't want some guy to boss me around." To hide the discomfort she suddenly felt, Bridget looked down at the board. She played reach off the H in hinder and fumbled as she chose four new tiles.
"I think we both know that's a lie." Max said smoothly, and he drank his beer. "I'll bet you're just afraid of what kind of woman you would be if you gave in to those urges." He rubbed a tile between a thumb and forefinger, then set it back on his shelf. "I've been doing this a long time, Bridget. You responded today like a natural submissive. You liked more than just the sex. You liked all of it."
She set down her beer and looked at him. "All right." She tried not to sound defensive. "So what does that mean?"
"It doesn't have to mean anything." Max shrugged. "Maybe this afternoon, I just want to play some Scrabble with you and order a pizza. But when we're done with all this experimenting, you're going to have a lot to write about."
About the Author: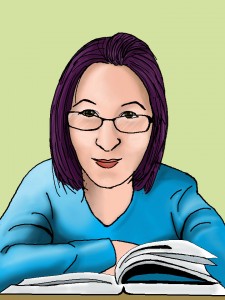 Elia Winters has always been a New England girl, despite having spent much of her childhood in Florida. She holds a degree in English Literature and teaches at a small rural high school where she runs too many extracurricular activities. She balances her love of the outdoors with a bottomless well of geekiness.
Elia dabbles in many genres, but erotic romance has been one of her favorites since she first began sneaking her mother's romance novels. In high school, she kept her friends entertained with a steady stream of naughty stories and somehow never got caught passing them around. Her erotic fiction and poetry have been published online at Clean Sheets and Scarlet Letters under a different name. Elia currently lives in New England with her loving husband and their odd assortment of pets.
Elia's virtual life is as busy as her real life. In addition to her website, http://eliawinters.com/, you can also find her on: Twitter, Tumblr, Facebook, Pinterest, and Goodreads.
Purely Professional is available from Carina Press, Amazon, Barnes and Noble, and other ebook retailers.