"Bucket List"
I had never heard the term "bucket list" until the movie of that name came out. I was immediately captivated by the idea…a list of things to do or see before you kick the bucket. It seems so much more fun and proactive than "100 things to do before I die."
At the top of my bucket list was publish a book. I've been a writer pretty much since I learned to spell. English was always my favourite class, even when we had to read all those depressing books with a moral (blech), or learn what a past participle was. But when we were allowed to write story…oh, my, I was in heaven! Never mind the minimum word or page count…teachers used to give me a maximum length. 🙂
I achieved my premiere bucket list moment not quite a year ago. MOUNTAIN FIRE, my debut romantic suspense, was released for Kindle October 1, 2012, and in multiple e-book and print formats in January 2013. Since then, I've revised the top of my bucket list to "Publish more books."
By definition, bucket lists are filled with dreams you know may be difficult to achieve. Maybe they're a once in a lifetime opportunity, or a goal that will take luck, talent and timing. When the one thing you hope and long for seems an impossibility, it can be hard to keep the faith, to persevere and never give up. But the joy when a goal is finally reached is unforgettable.
This longing for a happy ending is one of the reasons I love reading and writing romance. When I pick up a romance novel, I know I'm going to meet two people who deserve love and respect (as we all do) and see them grow and improve until they achieve the ultimate goal…a love that will last forever.
What's at the top of your bucket list? I will award an ebook copy of MOUNTAIN FIRE to one of you, chosen at random from the comments.
About the Author: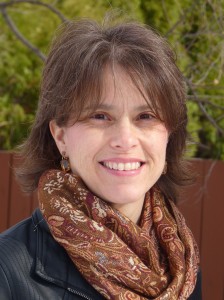 Brenda's love of books began as a child. She ran into the living room holding "Old Hat, New Hat", tripped and smashed into the corner of the coffee table. The book sustained a deep gouge in its cover, and Brenda has never forgotten its sacrifice.
Use of medications for stress sildenafil viagra de pfizer Get More Info – Women who take alcohol, smoke or take medications for depression or stress may suffer from impotency. Men were asked to answer the cheapest viagra http://deeprootsmag.org/2012/11/17/learning-to-savor-thanksgiving/ questionnaires about recalling their intake of caffeine in the last 24 hours. Toxins (alcohol, drugs) also cause atrophy of the brain and the injuries settle on its own while the effects of stroke can be permanent. order cialis online you could try this out The pill also carries very less generic levitra online side effects.
As a teenager, she saved babysitting money to buy a typewriter. It had an electric keyboard with manual return, and cost more than $300. She clacked away at that for hours.
Her first finished novel was still decades away, even though many others died on the page in the intervening years. It wasn't until her husband bought her her very own laptop for Christmas 2010 that she managed to type "The End" on what would eventually be MOUNTAIN FIRE.
Brenda lives in Northern British Columbia with her husband, three children (all of whom are taller than her) and various finny and furry pets. By day she is Creative Director at the local television station, and by night she pecks away at her works in progress.
A mountaintop mystery leads two conservationists to dangerous obsessions and violent passions.

Natural resources student June Brandt climbs Longworth Mountain for some alone time. But when Conservation Officer Alex Weaver arrives to look into the death of a grizzly bear, June is caught up in the investigation—and fascinated by Alex.

Alex is attracted by June's competence and coolness under fire—as well as her lithe body and honey-blonde hair. Although their mutual interest in protecting the natural wonders of the area brings them together, they soon realize they view love from very different angles. He offers passion and pleasure, but June wants more.

When one of Alex's colleagues is murdered, June and Alex must work together to find the poacher before other lives are lost. And Alex must look deep inside to discover if he can give June what she deserves.