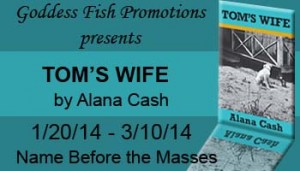 This post is part of a virtual book tour organized by
Goddess Fish Promotions
. Alana will be awarding the winner's choice of a Screenprinted Camisole – "What Happens in the Bedroom Stays in the Bedroom" or a Brass Nuts T-Shirt – screenprinted "Brass" with 2 brass hex-nuts sewn to collar, to one randomly drawn commenter during the tour. (US ONLY) Click on the tour banner to see the other stops on the tour.
Books/Movies: How They Differ
I have worked in the film industry in Los Angeles and with major publishers in New York, so I have both an objective and subjective perspective on film versus novel. As far as the people that I've worked with, I'd say that publishing people are more intellectual and introverted, while film industry people are more geared toward trends and extraversion. Both the publishing and film industries are now equally about marketing as they are about creativity, which to me, sort of leaves them a bit too structured.
As for the actual comparison of a film versus a novel, the most obvious difference is depth. There's a saying you hear a lot: The book was better. I don't know anyone who wants to read the novel after seeing the movie because there's nothing left to the imagination, and it's the pull on your imagination that makes a book so much fun to read.
A novel usually has more characters and the characters' personalities develop for the reader based on what they do. All that is more immediate in film – you see the person – their physical attributes, their body language, their facial expressions. Less of the story gets told in film because of time and financial constraints – characters and scenes have to be left out and it's all over in a couple of hours.
Reading a book is so much more fulfilling. You get to savor moments and characters. You get to put the book down and come back to it. Give me a good book over a movie any time. And I like the read thing – paper pages that I can physically turn.
About the Author:Alana Cash is an award-winning author and filmmaker who used to spend summers on her grandparents farm at the foot of the Ozark Mountains in Arkansas. When she was ten, a red-headed stranger rode up on horseback asking her grandfather if there were horses needing to be broken. The cowboy wore spurs and a cowboy hat and was pretty exciting. Decades later, Alana wondered if any of the women living in that farming community got a crush on that wandering cowboy, and intending to write a short story about that romantic day, Alana ended up writing the novel TOM'S WIFE.

Website ~ Blog
It's the Great Depression and 19-year-old Annie Huckaby is almost resigned to marriage with Tom. He works at a coal mine during the week, leaving Annie to take care of the house and their infant son. Tom's Native American friend Jim takes care of the farm. Her best friend, Twila, visits every day and helps Annie make a little money selling eggs to the café on the highway. And there's church on Sunday. Annie's not always alone, but most times she feels like it…until one afternoon a peddler named Jake Stern steps onto the porch, tips his hat, and starts a world of trouble.
Buy the book at Barnes and Noble or Amazon