Long and Short Reviews welcomes back Tawny Weber, whose newest book A SEAL's Tempation was released earlier this month.
Bon Appétit and a Book
One of the elements of writing A SEAL's Temptation that was so fun was imagining the recipes that could be featured in the story. Lark's aunt is trying to bring more business into the coffee house, so she begins creating aphrodisiac inspired treats and spreading the word of their prowess. I have a yummy recipe that goes with the story, a Cocoa Nib Pomegranate Brownie, that are not only delicious, but they'd make a great reading snack!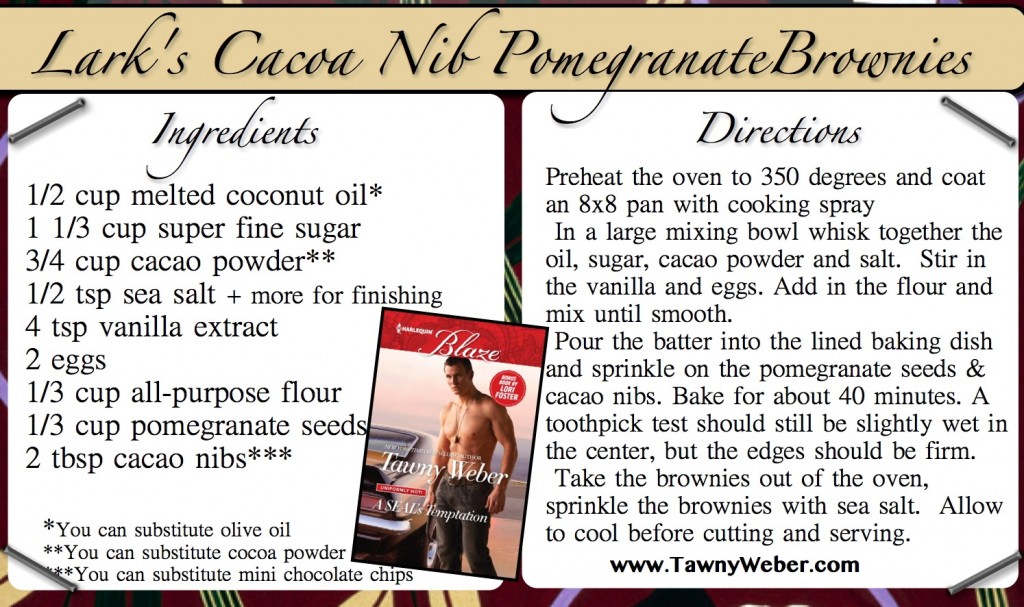 In A Seal's Temptation, (Harlequin; $5.50) Lark Sommers's dry spell is officially a sex-starved desert. Since taking over her mom's quirky coffee shop in Nowhere, Idaho – putting her own career on permanent hold –Lark's been, well, miserable. But her friends have a plan, one that starts with a superhot guy with a rockin' hard bod.

US Navy SEAL Shane O'Brian has no clue he's being set up. All he knows is that Lark does incredible things to his libido. Still, Shane can't quite bring himself to tell her what he does for a living. After all, their risqué business is temporary; no strings, no falling in love, especially when there's no way this SEAL would ever be tempted into anything more than a sexy little fling.
About the Author: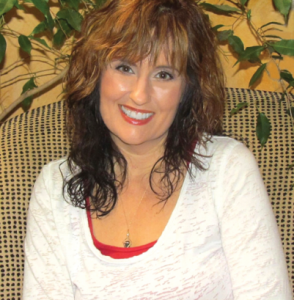 New York Times and USA TODAY bestselling author of more than 30 books, Tawny Weber writes sassy, emotional romances with a dash of humor, featuring hot alpha heroes. Fans are invited to check out Tawny's books at her website, www.tawnyweber.com. For extra fun, join her Red Hot Readers Club for goodies like free reads, complete first chapters, recipes, insider story info and much more. Her books are available in sixteen countries.
Buy the book at Amazon or Barnes and Noble.