Long and Short Reviews welcomes Kat Martin who is celebrating the release of her newest book Beyond Reason. To celebrate the release of BEYOND REASON, enter Kat's new contest for a chance to win a KINDLE FIRE 7″ Display, Wi-Fi, 8 GB and a Kindle copy of AGAINST THE WILD, AGAINST THE SKY and AGAINST THE TIDE. Contest runs from May 1, 2017 through June 30, 2017. Also, enter her May contest for a chance to be one of FIVE winners who will win an audio edition of one of her AGAINST series books, plus a copy of INTO THE FIRESTORM.
She's determined to be successful–no matter who tries to stop her

Someone is willing to kill for control of Drake Trucking, a well-respected firm now run by a woman named Carly Drake. Big money is involved. And very big danger.

Multi-millionaire Lincoln Cain is determined to keep the promise he made her grandfather, the man who helped him change his life after he got out of prison. Cain has vowed to protect Carly, no matter what it takes.

Unfortunately, the only way to keep her safe is to keep her close–and fight like crazy.
Enjoy an Excerpt
Carly pulled the pickup into her garage, saw the single headlight of Linc's impressive black Harley coming down the street behind her. He'd insisted on following her home. She waved as she got out of the truck, hoping he would take the hint and leave, but instead he pulled his motorcycle into the driveway behind the truck and turned off the engine.
As she took the pistol out from under the seat, Linc walked up beside her.
He eased the gun out of her hand. "Stay here till I make sure it's safe."
She didn't argue. Now that she was home, the whole terrifying chain of events came rushing back with stark clarity. She followed Cain into the kitchen, thought of the Glock, and wished she'd had it in her hand when those men had attacked her.
She sank down in a kitchen chair to wait while Cain walked through the rest of the house. Tears welled. Dammit, she didn't want to cry. Joe had taught her to be tough. He'd known he wouldn't always be there for her.
But deep down inside, she was still the frightened ten-year old who had walked into the bathroom and found her mother on the floor, dead of a drug overdose.
She closed her eyes, bit back a sob. She didn't realize she was crying till she felt Cain drawing her out of the chair and into his arms.
For several seconds she let him hold her, let the tears come, just wrapped her arms around his thick neck and hung on. Then she realized what she was doing and felt like a fool, eased back and turned away.
"I'm sorry, I'm not…not a cryer. Not usually. I'm sorry." She wiped her eyes, mortified that he had seen this side of her.
"Hey. It's been a helluva day." His mouth edged into a smile. "Maybe I'm the one who needed a hug, okay?"
She managed a smile in return. She wouldn't have thought he could be sweet. "Thanks for checking the house."
"No problem. You sure you'll be okay?"
Her smile returned, more real this time. "You're bigger than I am, but I've got the gun." Now resting on the kitchen table.
He chuckled. "All right, if you're sure, I'll see you in the morning."
He'd see her in the morning? Dammit, she'd forgotten he was coming to the office tomorrow for the call to his private investigator. "Good night."
Cain left the house through the garage, swung a long leg over the seat of his Harley and fired up the engine. The biceps in his huge arms bulged as he grabbed the handlebars. Carly pushed the button on the garage door as he started backing away, turned the bike and roared off down the block.
Exhaustion swamped her. Dragging herself into the bedroom, she stripped off her clothes, pulled on an XXL navy blue Drake Trucking T-shirt she liked to sleep in and crawled beneath the covers. The pistol rested on the nightstand. She should have been able to sleep.
But she couldn't.
Linc got up Sunday morning at the crack of dawn, loaded his fishing gear onto the back of an ATV and took off to one of the two lakes on Blackland Ranch. He'd called Townsend way too late last night and told him what had happened at the roadhouse. He'd instructed the investigator to set up security on Carly Drake twenty-four/seven and find out everything he could about a guy who called himself El Jefe.
Linc had slept a little after that, not much. He'd awoken early and decided he needed to clear his head. Tossing a line in the water, kicking back and waiting to get a bite, worked almost as well as morning sex.
Well, almost. Hell, he hadn't been with a women in nearly a month, too damned long as far as he was concerned. He needed to make a phone call, talk to Renee or maybe Melissa, see if one of his friends with benefits was up for a good time when he got back to Dallas.
Something stirred deep and hot inside him. Unfortunately, it wasn't an image of Renee or Melissa. It was Carly Drake who fired his blood.
As he leaned back against the trunk of a tree, the end of his line jerked. He waited for another tug, set the hook, and started reeling. Dammit to hell, whenever he thought of Carly, he felt like the fish on the end of that line. How had the little blonde managed to sink her hooks into him? How had she managed to snag his interest so quickly?
In fairness, she wasn't even trying. He knew women, knew she was attracted to him. He also knew she wasn't interested in climbing into bed for a couple of nights of fun.
About the Author: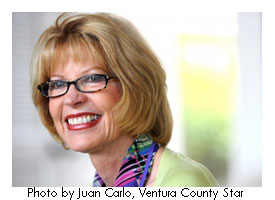 Bestselling author Kat Martin is a graduate of the University of California at Santa Barbara where she majored in Anthropology and also studied History. Currently residing with her Western-author husband, L. J. Martin, in Missoula, Montana, Kat has written sixty eight Historical and Contemporary Romantic Suspense novels. More than sixteen million copies of her books are in print and she has been published in twenty foreign countries. Her last novel, INTO THE FIRESTORM, took the #7 spot on the New York Times Bestseller list. This will be the 15th novel in a row to be included on that prestigious list. Kat is currently at work on her next Romantic Suspense.
Website | Twitter | Facebook | Goodreads
Buy the book at Amazon, Barnes and Noble, or IndieBound.