Long and Short Reviews welcomes Kat Martin who is celebrating the release of her newest book Beyond Reason. Kat is giving away a Kindle Fire – check the link at the end of the post.
Name three things on your desk right now.
Computer monitor, coffee cup heater, cute cards from friends with cats on the front
Plotter or pantster?
I'd like to be a plotter, try to do that as much as possible, but my plots have gotten so complex, I find myself writing much of the story as I go along.
Hamburger or sushi?
Hamburger!!
What authors have influenced your work?
Kathleen Woodiwiss, Dean Koontz, Wilbur Smith, Nora Roberts
Heels or flats?
Heels, definitely!
She's determined to be successful–no matter who tries to stop her

Someone is willing to kill for control of Drake Trucking, a well-respected firm now run by a woman named Carly Drake. Big money is involved. And very big danger.

Multi-millionaire Lincoln Cain is determined to keep the promise he made her grandfather, the man who helped him change his life after he got out of prison. Cain has vowed to protect Carly, no matter what it takes.

Unfortunately, the only way to keep her safe is to keep her close–and fight like crazy.
Enjoy an Excerpt
The helicopter flight back was quick and uneventful. By the time they reached the ranch house and she made her way into the kitchen, her heart hurt and despair had her mouth so dry she could barely speak.
As if he had some kind of special Carly radar, Linc followed her and just stood watching.
"What happened today?" he asked, the unnatural calmness in his tone putting her on alert. "Something happened that changed things between us. What was it?"
He was amazingly perceptive. She thought about lying, but it wasn't worth the effort.
"Sophia happened. She reminded me of the way things really are."
"Sophia Aiello?" He frowned. "What does Sophia have to do with anything?"
"She came to see you. You didn't have time for her, but I'm sure she'll forgive you."
"I've never slept with Sophia."
"You have a date with her next week. Were you going to tell me the truth or make something up?"
A knot of anger surfaced in his jaw. "It's just a PR stunt to raise money. I have no interest in a woman like that."
She didn't believe him. She wished she'd never met him.
"I want to go home. I'll sleep in one of the other bedrooms tonight, but tomorrow I'm going home."
His jaw went harder. "You're not leaving. I'm not letting you put yourself in that kind of danger."
"You can't tell me what to do."
"You don't think so? I'll tell you this–I'm not letting some spoiled, self-absorbed female I don't give a damn about ruin what's happening between us."
Her head came up. "Nothing's happening. It's just sex."
"Is it?" He stalked toward her, caught her shoulders. He was mad, furious. She didn't understand why he was so angry.
"I don't know where this is going. But if Sophia upset you that badly, I mean more to you than just sex. We're going to see where this leads. We're not going to let other people decide the outcome."
He fisted a hand in her hair to hold her in place and his mouth crushed down over hers. She pressed her hands against his powerful chest and told herself to stop him, that he was just saying the words every woman wanted to hear.
But what if she was wrong? What if Linc was the one man who was exactly what he seemed? She wanted to believe it so badly.
Carly struggled against him, but the heat was too much, the yearning too strong. She kissed him back with all the need she felt for him, all the hunger. She whimpered when Linc broke away.
"Another thing you should know. I'm not above using sex to get what I want. Since I know how much you like sex with me, I'm going to remind you exactly why you decided to stay with me in the first place."
When Linc kissed her again, Carly closed her eyes and let the storm of passion roll over her.
About the Author: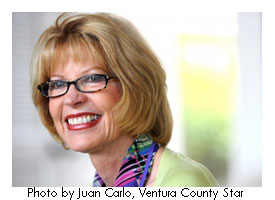 Bestselling author Kat Martin is a graduate of the University of California at Santa Barbara where she majored in Anthropology and also studied History. Currently residing with her Western-author husband, L. J. Martin, in Missoula, Montana, Kat has written sixty eight Historical and Contemporary Romantic Suspense novels. More than sixteen million copies of her books are in print and she has been published in twenty foreign countries. Her last novel, INTO THE FIRESTORM, took the #7 spot on the New York Times Bestseller list. This will be the 15th novel in a row to be included on that prestigious list. Kat is currently at work on her next Romantic Suspense.
Website | Twitter | Facebook | Goodreads
Buy the book at
Amazon
,
Barnes and Noble
, or
IndieBound
.
Buy the book at Amazon, Barnes and Noble, or IndieBound.
To CELEBRATE the release of BEYOND REASON, enter my new contest for a chance to win a KINDLE FIRE 7″ Display, Wi-Fi, 8 GB and a Kindle copy of AGAINST THE WILD, AGAINST THE SKY and AGAINST THE TIDE. Contest runs from May 1, 2017 through June 30, 2017.
Enter to win a Kindle Fire!