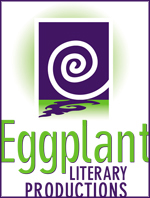 This post is part of a virtual book tour organized by Goddess Fish Promotions. One commenter at each stop will receive a postcard-size cover art signed by the author or cover artist, and one randomly drawn commenter at the end of the tour will receive the full set of cover prints in a custom-made handbag embroidered with the logo. Click on the tour banner to see the other stops on the tour.
~~~~~
One of the most exciting aspects of the growth in e-publishing and indie publishing I've seen is the rise in niche publications. This isn't a new trend; this has been where e-publishing has its roots. Back when I first got into publishing (in the late '90s, otherwise known as the Paleozoic Era) e-publishing had a very small footprint. There weren't a lot of publishing houses; Hard Shell Word Factory was the first I ever came across. There were many more companies–really one-man operations–which published e-zines either on the web or as e-mails.
Those e-zines had a heavy genre focus, mostly fantasy, science fiction and horror. You would have thought that science fiction readers and authors would have embraced the idea of e-publishing. It was futuristic! No paper! Reading off a computer with all the advantages of software! But that wasn't the case. I remember all sorts of debates, and outright arguments, about the impact of e-publishing.
Those debates are still going on today, but opponents have less oomph behind their arguments now. It's understood that the paper vs. e-book debate is more about preferences than a matter of the Future Of Books, as it was framed in the past.
But back to niches and e-publishing. While the science fiction contingent was giving e-publishing the side eye, there was a group that was happily embracing it: lovers of paranormal romance.
Up until then you didn't see much of the subgenre in the mainstream. Paranormal romances couldn't get any respect: there was too much fantasy for romance publishers' tastes and too much romance for the fantasy publishers. It took small e-publishers to have the Reese's Peanut Butter Cups moment. And it worked. Paranormal romance and erotica were the driving forces behind e-publishing.
Their success didn't go unnoticed. In the early 2000's Harlequin and Tor both announced new science fiction romance lines. Bookstores have entire shelves filled with paranormal romances, Twilight most likely would not have been the success it is if there hadn't been fertile ground already readied for it.
The impact of e-publishing isn't limited to genres, however. Just recently several major commercial publishers have started up e-original imprints, publishing new fiction in e-book format only, as well as having embraced the novella. I find that last bit the most interesting, and not only because novella-length fiction is my publishing company's focus.
Novellas have always been an awkward length for publishing. Magazines need to always keep page count and column inches in mind and novellas can take up lot of space, leaving little over for other content. Bookstores don't like them as chapbooks because their bindings, whether perfect-bound or saddle-stitched, make shelving them annoying.
Usually an author has two choices if she is unfortunate enough to find that she's written a novella: She can mercilessly prune it down to short story length, and risk ending up with a stunted tale that leaves the reader unsatisfied. Or she can force feed it, adding subplots and secondary characters, and hope she doesn't end up with a bloated tome that readers struggle to finish.
E-publishing offers a third choice: publish the story as is. It was my feeling when I started publishing e-books, that novellas are perfect for e-reading. They are short enough to read in one sitting. E-publishers have been selling novellas and short stories for years, and again, major commercial publishers are taking notice.
I don't see this trend slowing down any time soon. I see more and more writers publishing their work on their own. I see more small press e-publishers starting up. And I see more stories finding their audience, no matter how small that is. We'll see more specialized genres, more diverse characters and storylines as the years go by, and as some gain a larger following we'll see the major publishers picking them up and bringing them to an ever larger audience. It's a groundswell and a new publishing ecology that can only benefit everyone in the long run.