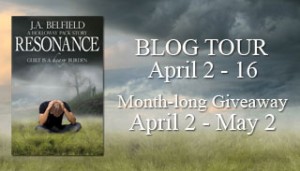 This post is part of a blog tour organized by the author and she has some very exciting giveaways planned for the whole month! You can click on the banner to see the whole story—but a short version is available after a special guest blog from J.A.
Balancing Writing and The Real World
To be honest, unless you're a highly organised person, balancing writing with the real world can be a pretty tough job. Some say a full-time writer has it easier because, let's face it, they don't have a day (or whatever hours) job taking up those precious hours when they could be hammering the keys.
Though, if I'm anything to go by, I'd have to strongly disagree.
Although, that could also be down to the fact that I'm possibly the most disorganised person I know.
So how do I do it, then?
Well, the fact is, I really don't.
And if you asked Mr B or the Mini-Me's, they'd probably nod their heads off and 100% agree.
Because, too often, the kidlets come home from school … and I keep on writing.
The Man comes home from work … and I keep on writing.
Dinnertime arrives … the family's asking for food … and I keep on writing.
Until Mr B puts his foot down and drags my head back to reality.
You see, Mr B is the biggest reason I manage to retain some of my sanity. He keeps me grounded. He reminds me they're all there and would quite like a piece of me, too. And he makes sure I occasionally get some fresh air and involve myself in conversations that don't only include responses like, "Mmmmmm," or, "Huh?" or very, very often, "What did you say?" when I realise someone asked me something an hour ago.
And so my idea of balance with the real world is participation in the mundane.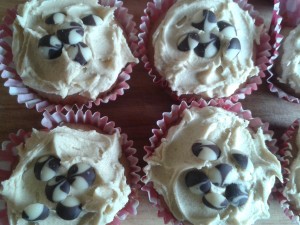 Waiting until The Man comes home from work to do any shopping—so I have company and remember how to talk.
Baking a cake—to show the fam when they all come home that I did think of them at some point during the day.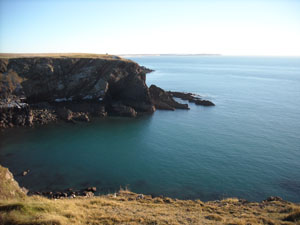 Or taking short holidays to the MIL's on the west coast of Wales—because entire days together are worth leaving my laptop switched off for.
So, balancing writing and the real world to me is less about remembering to do everything that piles up around me—like housework and letter writing, and all those kinds of things that will still be there even if you leave them for a few days. Because those can wait. They're not the important aspect of the real world. My family is.
~~~~~
J.A. shared a random one liner with us:
Click here to read more about Resonance Random One-Liners.
~~~~~
Because J.A. loves and appreciates her fans so much she wanted a chance to give something back. She said, "A little while back, discussions were had with my editor, ones that went along the lines of: 'But I want to be able to give it to my fans for free.'

"So, after much back and forthing, we figured out a way to do exactly that."

J.A. is giving away a FREE copy of Resonance to everyone who submits a valid entry between April 2nd and May 2nd (inclusive). And one main-prize winner will receive a swag-bundle (contents will be revealed throughout the blog tour). And entering is VERY easy!

Resonance is, by no means, intended to be read as a standalone. If you haven't read at least Blue Moon, then you will have absolutely no idea what is happening in Resonance. Also, if you haven't read Blue Moon, then you will be hit upside the head with one massive spoiler for how the book ends if you read Resonance first.

Here's the deal. You can enter in any (or all, if you wish) of the following ways:

1)
Post a picture of you with your precious copy or Blue Moon somewhere on the Internet.

It does not have to be a hard copy (paperback); it can be the cover image on the screen of your Kindle/e-reader/reading tablet. No, pdf's do not count. If you have a pdf, then it's most probably an illegal copy, and so will only upset J.A. You don't want to do that!

Once said picture is posted, link J.A. up so she can see it. If you stick it on FB, then tag her, but remember, she has a space (for some bizarre reason) between her initials on there. So, make sure you use @J. A. Belfield in your tag. NB: There will be a space in the Rafflecopter form to paste in a link to your pic, also, just in case she misses any or the tagging doesn't work. If you stick it on Twitter, then be sure to mention: @JABelfield so she can see your entry. And if you happen to stick it anywhere else, then be sure to forward a link to the post to j.a.belfield72 at gmail.com and include 'The Big Resonance Giveaway' in the subject line.

2)
Post a review for Blue Moon. Any review over 100 words will be accepted–NOTE, J.A. will read each review carefully (she always does) so she can be sure the book has actually been read. It doesn't matter where you post it; that's up to you. But the Rafflecopter form will have separate entry options for Amazon, Goodreads, BN.com, or your blog and each one will be counted as a separate entry.

PURCHASE THE BOOK HERE