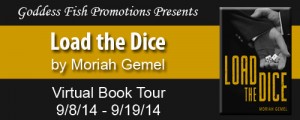 This post is part of a virtual book tour organized by
Goddess Fish Promotions
. Moriah will be awarding a free download of an Interlude Press eBook title or an author/book swag pack (US ONLY) to TEN randomly drawn winners via rafflecopter during the tour as well as a Grand Prize of a $25 B&N gift card to a randomly drawn winner.
Balancing life and writing
I'm a mother. That's the first obstacle for my writing, because my son is two and a half, as well as autistic, and he's a demanding kid. As I write this answer, he's currently piling couch cushions on my legs, babbling away in his own made-up language. Woe to any who move these cushions from my lap—tears and tantrums will ensue, so I'm putting up with it and writing at a strange angle. Any second, I'm sure he'll run off to go play with Legos or chase down one of the cats, because that's what he does.
That's my real full-time job—motherhood. I stay at home, and a lot of my time is spent with my child; we play, we draw, we cuddle and watch TV. There's not a lot of room to write, and I often end up letting him have his own quiet playtime in order to get a couple hundred words written. Naptime and bedtime are my favorite—I end up with hours to write, though I'm usually fighting the urge to just go to sleep myself. Thank goodness he's starting daycare soon. I need the extra hours to relax and take care of the house so I can write when inspiration hits, or at least when I've scheduled time for myself. It's not always easy, though—when I was writing Load the Dice, I oftentimes had to write while my kid was running around talking at me, and so I'd be writing an intense BDSM scene between my two main characters and the next second I'd be changing a diaper.
I've also got a husband, though, and he's demanding as well. He likes to spend time with me (thankfully; if he didn't our marriage would suck) and I like to spend time with him, but between work and continuing his schooling, we don't have much time together. That means when we get a spare minute, we have to take it. It's hard to prioritize—on one hand, time with my family, which is lovely, but on the other, when the energy to write happens, it happens, and I have to take advantage of it, because sometimes I don't have the energy and it just doesn't. It's definitely a shift of priorities from day to day.
Eric left the BDSM scene years ago because he couldn't find the right partner, opting instead to meet men in quiet coffee shops and piano bars. But when his friend invites him to a posh hook-up party, he meets first time sub Jamie, who he convinces to detail his sexual fantasies during a passionate night together.

The pair soon embark on a relationship that introduces Jamie to the BDSM scene, and plays out his fantasies one by one. But as they approach the final fantasy, will Eric be able to walk away?
Enjoy an excerpt:
He crawls onto the bed and straddles Jamie's thighs, his clothed body barely touching Jamie's, and Jamie whimpers. "Are you still wearing all your clothes?" he asks breathlessly, and Eric leans down and kisses the top of his spine, letting him feel the fabric of his clothes over his bare body.
"Yes, I am," Eric says, and Jamie rocks down into the bed.
"Oh god, that's so hot."
Eric chuckles, and then sits back up, making sure to keep as little contact as he can.
"I want you to tell me about your fantasies," Eric says. "For every fantasy you tell me, I will explore one part of your body with my mouth and hands. The more details you give, the more I will pay attention to the spot I'm on." This gives Jamie just a little bit of control, and lets Eric know the kinds of touches he likes best. Jamie can decide if he wants to keep Eric somewhere or move on—it'll keep him on his toes, and Eric has one more trick up his sleeve to ensure it.
"But if you stop talking," he adds, "and you don't move on to the next fantasy, or tell me more about the one you're on, you will be punished. Is that understood?"
Jamie whimpers again, nodding.
"I need an answer, Jamie."
"Yes, sir."
Eric kisses the top of his spine again. "Good boy. Number the fantasies as you go. You may begin."
About the Author: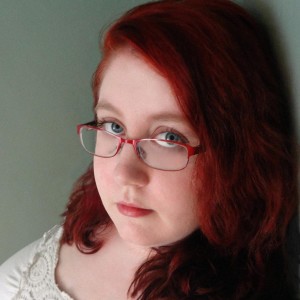 Moriah Gemel has developed a dedicated following for her realistic, sexually-charged stories over twelve years in online fan communities. Passionate about a realistic depiction of BDSM, her goal is to both entertain and educate readers about the BDSM community.
Load the Dice originated as a short work of fan fiction, written in three parts. For her first work of professional fiction, she has turned it into a serialized novel in ten parts.
She is married and has a young son.
Connect with the author at MoriahGemel.com, Facebook, Twitter, Goodreads, and Google+.
Buy the book at Interlude Press.