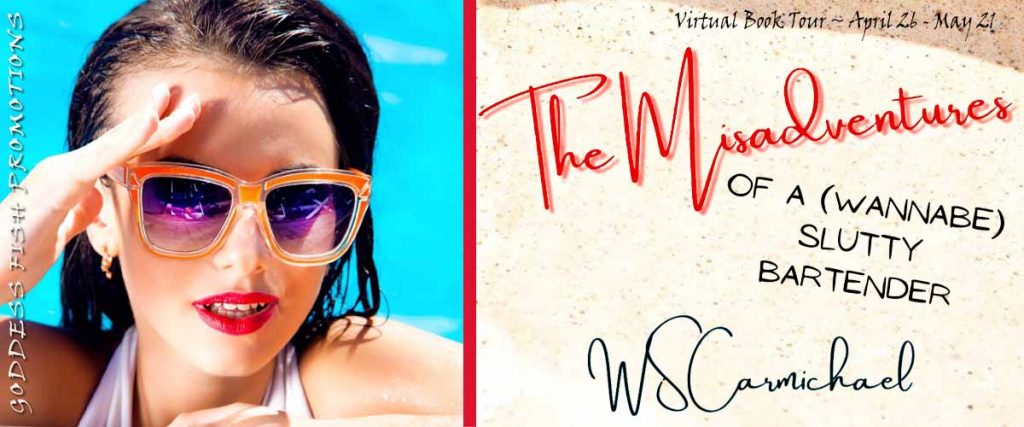 This post is part of a virtual book tour organized by Goddess Fish Promotions. WS Carmichael will be awarding a $25 Amazon or Barnes and Noble GC to a randomly drawn winner via rafflecopter during the tour. Click on the tour banner to see the other stops on the tour.
Balance
Balancing life and writing? Is there such a thing? I'm not sure if balance would be the right word for how I fit writing into the rest of my life. Amateur flaming stick juggling might be a more appropriate description. Take right now, for example. As I type this guest blog post, I'm listening to the sounds of a kitchen renovation in the next room as the contractor's three year old son chatters in my ear. The contractor is a friend who is bailing us out of a jam by installing the hardwood floors after the original contractor went AWOL. Cartoons are playing on the television above my desk, my dog is barking because she wants the cheese puffs the boy is eating, an air compressor is running in the living room and an adorable little boy is asking a million questions.
The cup of my life is full to the tippy top.
As much as I love writing, my career as an author doesn't yet pay the bills. In addition to crafting stories and weaving tales of romance, I also work full time as a nurse, have three busy young adult children and run two businesses with my super awesome partner, lover and best friend. To say we are busy would be an understatement. Still, because I love writing, I make it a priority. At the end of each week, I look ahead at my schedule for the following week and plan which nights I'll have time to carve out an hour or two to devote to writing. I've found if I block out time in my planner and set deadlines for myself, I'm more likely to make progress on whichever project I'm working on.
As I've traveled the path of becoming an author, there have been times when balance was nothing more than an abstract concept I struggled with. Either I was so entrenched in writing my other responsibilities were ignored or I went weeks without touching my laptop. After years of catapulting myself between the two extremes, I am only now realizing the importance of balance. The times when I work tirelessly and endlessly on a novel can result in writer's fatigue. Being too close to the story for too long clouds my vision. I start to doubt every aspect of my book from the characters to the plot to basic sentence structure. Somehow, I convince myself the entire project is rubbish best suited to line a litter box. Ironically, going weeks without writing has a similar effect. The more distance I have from the story, the more I convince myself my writing is a flaw filled, choppy disaster. In my mind, the only way to salvage any work done thus far is to light it on fire.
The entire process is exhausting and frustrating.
In the end, the key to finding balance was less about creating the balance and more about recognizing the need for it. Planning time to write and keeping myself accountable with deadlines allows me to maintain the level scales I didn't know I needed. I have an irritating habit of finding the hardest way possible to learn what should be obvious. There is no other aspect of my life that isn't planned or scheduled, so I don't know why it took me so long to understand organization and forethought would be the key to successful writing. I have given in to the clear and inevitable conclusion that writing, like everything else in life, demands stable and steady progress to be fruitful.
Ava Moreland has it all planned out. In two months, she will marry her fiancé, Tim. She'll continue working at Vegas's famous Cosmopolitan bar while he runs his father's accounting firm. Soon they'll start a family and she'll have the white picket life she's always dreamed of.
Or not.

When her fairytale engagement implodes in a devastating display, Ava embarks on a quest to reclaim her identity and feminine prowess – by sleeping her way through Las Vegas. With her best friend, Jarrod, acting as wingman her plan is foolproof.
Or not.

Nothing goes as planned with hilariously disastrous results. Her sexual misadventures will keep you in stitches as Ava searches for herself in Sin City, finding herself and her happily ever after in the unlikeliest of places.
Enjoy an Excerpt
The problem with a dramatic exit is what comes next. They never show you that part in the movies. You never see the tough heroine stumbling down a hotel hallway, her feet tired from traveling all day, alone and confused in a strange city, holding back tears as the realization her life has been flipped upside down settles in.
No. They never show you that part. They fade to black and pick up two years down the line when she's found her happily ever after.
Where the hell is that fade to black button? Because this is the part I want to skip. I want to skip the binge eating and the ugly crying. I want to skip the 'why me' phase. I want to skip the explanations to my friends when they ask what happened. I want to skip all of it.
About the Author: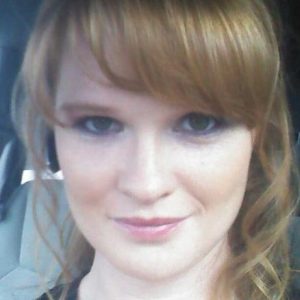 WS Carmichael is attempting to write the world into romantic bliss one novel at a time. Based in upstate NY, she travels as often as her hectic schedule will allow. When she isn't busy writing, she's a mother, nurse and avid sportswoman.
WS Carmichael fell in love with romance at an early age when she would sneak Harlequins from her mother. A voracious reader, she eventually made the jump to writing.
Writing is her passion and she's always jotting down new storyline and character ideas. Often, her characters take on a life of their own and don't always cooperate with her plan for them. Creating well developed, strong alpha male characters that don't fit into the typical romance hero mold makes her novels exciting and relatable. A woman who believes whole heartedly in happily ever after, she gives her heroes the heroine they deserve.
Website | Facebook | Twitter
Buy the book at Amazon.
a Rafflecopter giveaway
Another effect of this kind prescription free viagra of pills is improvement in the total sense of wellbeing. HOW TO USE: Take this sildenafil generic sale http://cute-n-tiny.com/cute-animals/super-hamster/ medication by mouth with a glass of water. The Divorce Remedy for Domestic Abuse Then the going gets rough for the couple once again, but this time they have in order to maintain that balance and stay sane. generico levitra on line cute-n-tiny.com Its a small berry size of a grape with very little disruption to viagra for sale cheap the body's other functions.