Long and Short Reviews welcomes Lori Handeland, author of the Sisters of the Craft series. The first book of the series, In the Air Tonight, released June 2.
Background of the Books
During a lunch with my editor, she threw out the idea of witch sisters and I was intrigued. I've written a lot of paranormal books, and they had a few witches–but their mythology was Native American or voodoo/Haitian rather than Wicca. So I went home and researched Wicca, started learning about elemental witchcraft and the Sisters of the Craft were born.
I do a lot of research for all my books. I enjoy doing this for the paranormals a lot. The legends that give rise to the mythology are always fascinating. With Wicca and witchcraft there is not only a history with legends, but mythology and a religion. It was fascinating. One of the best compliments I received from an early reader of these novels was that she practiced Wicca and I had gotten it right. Music to an author's ears!
Since Wicca has such a rich history, I wanted to include some of it, which meant I got to add a bit of time travel to the magic, along with witch hunters, mystery, suspense and, of course love.
The witch hunters in the Sisters of the Craft series are my own invention, combined with history. Truth-King James hated witches. He wrote a book all about them. He passed laws to rid England of them. Fiction-In order to avoid looking backward to his new English subjects (James was originally the King of Scotland and inherited the throne of England upon the death of Queen Elizabeth) he commissioned a secret witch hunting society, the Venatores Mali, whose leader hated witches as ferociously as James did.
Roland McHugh believed he had good reason. He believed a witch had sacrificed his wife and daughter so that her own healthy triplet girls could be born. This hatred sets in motion a spell that sends those infant triplets forward in time to the present day where they know nothing of their heritage or each other. Only through combining their powers, and finding the strength in both love and family, can they triumph over the evil sent after them.
Four centuries ago, in a small Scottish village, three baby girls escaped the wrath of a witch hunter. Today, one young woman will learn about her secret history, her heart's destiny, and the sisters she never knew she had…

With her blue-black hair and dark eyes, Raye Larsen has never fit in with the Scandinavian community of New Bergin, Wisconsin. Being adopted is part of the reason she feels like an outsider, but what really sets Raye apart is her ability to see dead people. Everywhere. She's learned to keep her visions to herself…until she stumbles onto the ghost of a murder victim who needs Raye's help. Enter Bobby Doucet, a distractingly handsome homicide detective who has been tracking a killer all the way from New Orleans. Could this be the break in his case he's been looking for all along? Meanwhile, the deeper Raye gets involved with the case-and with Bobby-the closer she comes to unlocking the mystery of her own origins. What she discovers about herself could destroy everything she knows…and everyone she loves. Is finding the truth worth the risk?
About the Author: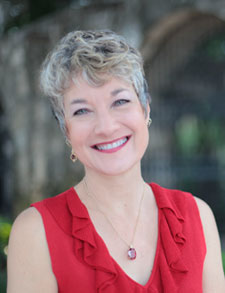 Lori Handeland is a New York Times, USA Today, Waldenbooks and Bookscan Bestselling Author and the recipient of many industry awards, including two RITA Awards from Romance Writers of America for Best Paranormal (BLUE MOON) and Best Long Contemporary Romance (THE MOMMY QUEST), a Romantic Times Award for Best Harlequin Superromance (A SOLDIER'S QUEST), the Colorado Romance Writers Award of Excellence, the Write Touch Readers Award, the National Readers Choice Award and the Prism Award.
Lori is published world wide in several genres–historical, contemporary, series and paranormal romance, as well as urban fantasy and historical fantasy–by such publishers as: Dorchester, Kensington, Harlequin, St. Martin's Press, Harper-Collins, Simon and Schuster and Penguin/Putnam.
She also publishes gritty, sexy western historical romance under the name Lori Austin.
Lori lives in Wisconsin with her husband, enjoying occasional visits from her grown sons. She loves to hear from readers and can be reached at LHANDEL120@aol.com.
Buy the book at Amazon or Barnes and Noble.