This post is part of a virtual book tour organized by
Goddess Fish Promotions
. Jody Vitek will be awarding a $25 Amazon/BN GC to a randomly drawn winner via rafflecopter during the tour. Click on the tour banner to see the other stops on the tour.
Background of the Book by Jody Vitek
I would like to thank LASR for hosting me and my latest release, Taming the Texas Beauty, today. I'd like to share a little background about my book. To do that, I have to go back several years. My first release, Florida Heat, is Maggie Carlisle and Trent Randall's story. Chad Rogers and Chloe Atwood, who are friends of the couple receive their own story in Texas Two Step. In Texas Two Step you meet one of Chad's brothers, Ryan Rogers, and Chloe and Maggie's friend, Stephanie Lockhart. Taming the Texas Beauty is Ryan and Stephanie's story. Everyone, but Trent, is from the Dallas, Texas area.
When I wrote Florida Heat, after visiting Siesta Key, I had no intentions of writing a continuation. I released another contemporary romance and a short story for an anthology before deciding to write Texas Two Step. Having never visited Texas, I relied on the internet and help from folks who live in Texas or have been to Texas. I enjoyed writing Chloe and Chad's story, but I had no plans of writing another book tied to the two previous books. I released another contemporary romance and another anthology short story when I decided to wrap up, what would be a series, with Taming the Texas Beauty.
In Texas Two Step, Chad Rogers calls on his brother, Detective Ryan Rogers, when his girlfriend Chloe Atwood goes missing. Suspecting her ex-fiancé, Andrew Lockhart, Chad calls upon Andrew's sister Stephanie Lockhart, to assist them in getting close to Andrew. It is then that we see Stephanie and Ryan's relationship bud.
I had a good grip on who my characters were for Taming the Texas Beauty, but I had to figure out Ryan and Stephanie's story. Why didn't their relationship blossom and grow when I left them at the end of Texas Two Step? What would create a conflict for them to have a relationship? How would I tie the characters from the other two books into this story? Once these and other questions were answered, I wrote Ryan and Stephanie a story that brings you love, intrigue, friendship, a touch of suspense, and of course, a happily ever after.
While working on edits for Taming the Texas Beauty, I approached my publisher about turning the three books into a series. It was decided they wouldn't be labeled a series, but Florida Heat will get a new cover to match Texas Two Step and Taming the Texas Beauty. Once the new cover is created, the books will be labeled in the order as they appear in the sequence. Each book stands alone, without having to read the others, and you receive a satisfying ending to the book. But when characters reappear in their own story or other stories, you usually want to read all of them.
I hope you enjoyed learning the backstory to Taming the Texas Beauty, and thank you for visiting. I'd love to answer any questions you may have about my reaching the point to writing this book, as well as the trilogy. My questions for the readers are, do you like reading series? If so, do you have a limit of how many books you like to see in the series?
Two years ago, Ryan Rogers was attracted to Stephanie Lockhart, but as the detective who brought down her criminal brother, getting close to her was out of the question. Now, ready to restart the relationship, he discovers her salon is connected to a series of high-end robberies.

In spite of losing her brother because of Detective Rogers, Stephanie hasn't forgotten their attraction. It could be happily ever after when they meet once again…until she and her salon are implicated in crime, sending her world spiraling out of control.
Enjoy an Excerpt:
"I'm sorry to have brought it up, but at the salon you seemed to have put distance between us. And seeing you…I wanted to talk to you. Over the phone or in text wouldn't have been right." He glanced at his hands.
"Your turn." She rested her hand on his forearm. "Why didn't you call me?"
"We were busy with your brother's investigation, as well as other cases. I couldn't get involved with you while working on your brother's case. When the time came around that I could've called you, I figured it was too late. A girl like you doesn't wait around for a guy."
"No, I didn't wait around." She removed her hand. "And what kind of girl am I, Ryan Rogers?" She relaxed against the back cushion and crossed her legs. Waiting. Waiting for his response.
"You're beautiful and smart. You run your own business. Come from a wealthy, well-known family, and could have any man you wanted."
She lurched forward with a laugh before raising an eyebrow. "Any man I want, huh? Your brother turned me away when he was single."
Ryan sat upright. "You—my brother?"
"We kissed, then he kicked me out of his hotel room. So no, I can't have any man I want. And you didn't want me either."
"I never said I didn't want you. We never got beyond the phone number exchange." He raised his voice, frustrated with the situation. "What if I told you I want you now? What if I took you into the bedroom and followed through on your handcuff suggestion?"
About the Author: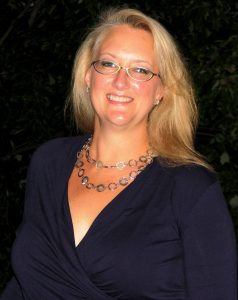 Jody Vitek is a multi-published author with Satin Romance, an imprint of Melange Books, LLC. She has been a member of Romance Writers of America (RWA) and Midwest Fiction Writers (MFW) since 2001 and is a Provisional PAN member of RWA.
Born and raised in Minnesota, Jody remains close to home living with her husband of twenty-five plus years, three children and a cat named Holly. Growing up, she enjoyed reading V.C. Andrews' the Dollanganger series, starting with Flowers in the Attic, S.E. Hinton, and Stephen King to name a few. Today her tastes run across the board in fiction and non-fiction, in all genres.
She has traveled throughout the United States, to the Bahamas and Cancun, Mexico. Between watching her youngest son playing soccer, maintaining one of the many scrapbook albums, gardening and being the COO of the Vitek household, she writes contemporary romances.
Website | Email | Facebook | Twitter
Buy the book at Amazon, Barnes and Noble, Smashwords, or Satin Romance.