long and Short Reviews welcomes Jacki Delecki. Sign up for her newsletter for a chance to win a copy of her new release, "Women Under Fire."
How long have you been writing?
Five years.
Do you ever suffer from writer's block? If so, what do you do about it?
It is very difficult when you're writing for deadline. I always go outside. Nature always helps me relax and to slow my brain from spinning.
Tell us something about your newest release that is NOT in the blurb.
My newest release has a terrorist plot. I've consulted with a national terrorist expert who consults with the CIA. My family is worried that either the FBI or CIA are going to come for me over my Google Searches and emails.
Are you working on anything at the present you would like to tell us about?
As I finish Women Under Fire, I'm making notes for my Regency release, part of The Code Breakers Series. A Cantata of Love. I find when I'm stressed about my writing, I love making up the next book's plot.
What are you reading now?
Mary Balogh's latest release The Escape and Julie Garwood's Hotshot. I'm always reading several books at once.
When did you first consider yourself a writer?
When I acquired an agent. When a paid professional believed I could sell my work. LOL
What is your most embarrassing moment?
When I was late for a bow at Seattle Opera, I ran across the stage as the curtain was rising. The audience and the entire cast witnessed the faux pas.
What is your favorite food?
My favorite food is kale salad. I also love seafood, so it's convenient living in Seattle.
When writing descriptions of your hero/ine, what feature do you start with?
I always start with the eyes. I can picture the character's heart and soul if I can imagine their eyes
Are you a plotter or a pantser?
I started as a pantser. And by personality, am definitely a pantster. After having to go back and fix plots in my first two books, I now do an outline that gives me a direction.
Where are you from and what do you love best about your hometown?
I've lived in Seattle for so long, I consider it my hometown. Seattle is physically outstanding with water and mountains on all sides. Love my city and have made it a character in my Grayce Walters Series.
Ebook or print? And why?
I read print books. Hate to reveal that I still like to touch books. I read my favorite authors over and over again.
What's the weirdest thing you've ever done in the name of research?
I love all the things I do for research, go to Gay Bingo, work with Seattle's Fire Department, go to museums in Paris, but probably the weirdest is I'm ALWAYS listening to people's conversations. I want to hear how people are talking to each other. I once stopped and tied my shoe for 5 minutes to hear a couple argue.
Do you listen to music while writing? I do listen to music, but it can't have any words. Has to be instrumental and mostly mood music, or meditation music.
What are your favorite TV shows? Just got addicted to the new 24 series. Great fun and what great writing for plot twists.
What is your favorite meal? Anything I didn't cook.
What group did you hang out with in high school? Cool kids but hung with everyone.
What are you passionate about these days? My writing. I'm finishing a MS so I'm feeling really good. Ask me in a few weeks when I doing edits and rewrites.
What would we find under your bed? Dog hair.
Do you write in multiple genres or just one? I write both contemporary and historical. Ask me why? Because I'm crazy? I like a challenge?
Favorite color? Green
Favorite place to read? BED.
About the Author: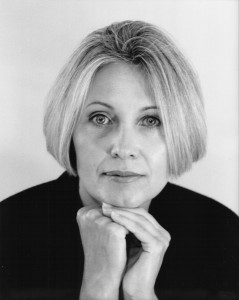 Descended from a long line of storytellers, Jacki spins adventures filled with mystery, healing and romance. Her love affair with the arts began at a young age and inspired her to train as a jazz singer and dancer. She has performed many acting roles with the Seattle Opera Company and the Pacific Northwest Ballet. Her travels to London and Paris ignited a deep-seated passion to write A Code of Love, a romantic mystery set in the Regency era. Jacki is certain she spent at least one lifetime dancing in the Moulin Rouge.
Although writing now fills most of her days, she continues to volunteer with Seattle's Ballet and Opera companies, as well as leading children's tours of Pike Street Market. Her volunteer work with Seattle's homeless shelters influenced one of her main characters in An Inner Fire.
Jacki's two Golden Labs, Gus and Talley, are her constant companions. Their years of devotion and intuition inspired her to write both dogs as heroes in A Code of Love. A geek at heart, Jacki loves superhero movies—a hero's battle against insurmountable odds. Fortunately, her heroines don't have to wear a unitard to fight injustice and battle for the underdog. Jacki's extraordinary heroines love and heal.
Website ~ Facebook ~ Twitter ~ Goodreads
Life heats up for Grayce Walters when she is thrust into the public eye after she solves an arson case with a critical clue from a French Poodle. A reporter, envisioning a compelling story, badgers Grayce to treat the cat of a missing female Afghanistan War Veteran. The cat's owner is known to suffer from PTSD and is a patient in a treatment group at the VA hospital. The reporter has convinced the Vet's mother that Grayce will be able to locate the missing woman, by "talking" with the cat.