Long and Short Reviews welcomes Lauren Linwood, whose latest release, Word of Honor, the first book in her Knights of Valor series, was recently released. Leave a comment or ask the author a question for a chance to win a digital copy of the book.
Lauren has eclectic tastes in everything and, even though she's a romance writer, she also enjoys reading biographies, thrillers, and crime stories. She loves girly stuff on TV such as Downton Abbey and Fixer Upper, but she also watches everything from The Walking Dead to Game of Thrones to Modern Family and Survivor. During her walks every morning, she listens to rock, pop, Broadway show tunes, and ballads.
Her greatest challenge as a writer is plotting.
She said, "I enjoy creating characters and giving them personalities and back stories. Sometimes plotting comes easily to me, and then other times it's like gnashing teeth. I'm a mixture of plotting and pantsing . . . so I guess you could say I'm a plantser!"
She's a history teacher, so she's always reading books about various eras she enjoyed teaching about or watching TV shows such as The American Experience.
"I saw a documentary about American POWs in Vietnam, many who were imprisoned for years. That got me to thinking about not only how difficult it was for those servicemen—but how difficult it must have been for their families back in the US," she remembered. "I twisted and turned it to suit my plot purposes and had my hero Geoffrey disappear the day after his wedding. He vanishes without a trace, and his bride eventually takes on running the castle and estate in his absence of many years. When Geoffrey finally comes home, they both are very different people than the two lovers who married years before. He has difficulties adjusting to life in the castle and the woman his wife has become. She finds he's a total stranger and wonders if they can ever recapture what they had before he disappeared. The message I hope readers will take from Word of Honor is that even though people change and mature based upon their life experiences, where there once was love? It can survive—and even thrive—after difficult circumstances."
"What is your favorite scene in the book?" I wondered.
"It's when Geoffrey arrives back at Kinwick. He's been gone several years and lived under horrific conditions. He reaches the edge of the woods and sees his home in the distance, quite an emotional moment. Then he spies Merryn, his wife and the love of his life. Thoughts of her were the only thing that kept him alive. She's in the adjacent meadow with a child, picking flowers. As they draw closer to where he's hidden behind a tree, he realizes the girl with her is the image of Merryn. It dawns on him that while he's been gone, his wife gave birth to his child. It's a very powerful moment."
Lauren cherishes the quiet when she write. Her critique partner creates a playlist for each book she writes, but Lauren told me that if she played music, she would be pulled out of her story and start singing along.
"That's why I like silence although sometimes I'll put my noise machine on," she told me. "I'll tune it to waves washing in and out or rain coming down. Something soothing that can block out other noises (like whatever ball game my husband's watching on TV downstairs!)."
Her greatest pleasure in writing Word of Honor is that she's not saying goodbye to the characters.
"It is the first book of a six-book series, so Geoffrey and Merryn will be seen again," she explained. "Sometimes they have a larger role and sometimes a much smaller one, but I'm revisiting them over several years. It's something I've never had the pleasure of doing in my previous nine standalone books."
She shared with us a bit about the rest of the series.
"Working on covers with my cover designer is one of my happiest times. I love seeing my people brought to life! Three books will come out in the Knights of Valor series this year. Marked by Honor comes out this July and is the second book in the series. It features Raynor Le Roux, Geoffrey's cousin and best friend. Code of Honor releases in October and focuses on Geoffrey's niece and one of his knights. In 2017, the remaining three books in the series will spotlight Geoffrey's other niece and two of his children. My designer and I worked on all three covers releasing this year at the same time to brand the series and give it a signature look. I was able to choose each of the three couples and their pose and also had input on the font and placement of title and author text. You can see all three covers at my publisher's site. Each focuses on a different, rich color."
Along with the medieval historicals, Lauren also writes western historicals and romantic suspense.
"I actually crave writing something new once I've spent time in one of these genres. I think it helps me from getting stale and challenges me creatively," she said.
Stephen King has been the strongest influence on her writing.
"I know, go figure—a horror writer!" she said. "But Mr. King actually writes about very real, down to earth, practical people who are put in extraordinary circumstances. They rise to the occasion. I hope that my heroes and heroines are all people that readers can relate to, while they also are good people who show what lasting love can look like."
Merryn Mantel and Geoffrey de Montfort have loved each other since childhood. Once betrothed, Geoffrey leaves for the wars in France for five long years. Upon his return, the two marry and spend one blissful night consummating their love and making plans for their future.

But her new husband vanishes the next day without a trace. Merryn grieves for almost seven years—and then Geoffrey returns to her—changed from the boy and man she knew and worshipped. This stranger refuses to reveal where he has been and why he stayed away for so long.

Will her husband's silence create a rift too large to heal, or can Merryn and Geoffrey recapture the love they once shared?
About the Author: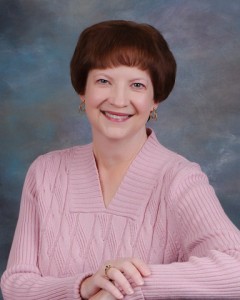 Lauren Linwood's historical romances use history as a backdrop to place her characters in extraordinary circumstances, where their intense desire for one another grows into the treasured gift of love. Her romantic suspense novels feature strong heroes and heroines who unite to defeat a clever antagonist and discover a deep, abiding love during their journey.
A native Texan, Lauren is an avid reader, moviegoer, and sports fan who manages stress by alternating yoga with long walks. She plans to start a support group for Fixer Upper addicts—as soon as she finishes her next piece of dark chocolate.
Website | Facebook | Twitter | Blog | Amazon Author Page | Goodreads Author Page