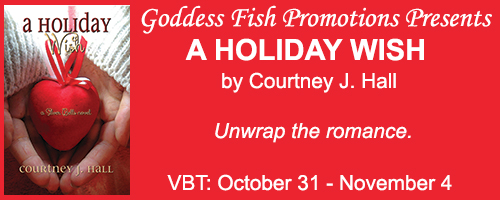 This post is part of a virtual book tour organized by
Goddess Fish Promotions
. Courtney J. Hall will be awarding a $15 or $20 Amazon or Barnes and Noble GC to a randomly drawn winner via rafflecopter during the tour. Click on the tour banner to see the other stops on the tour.
At First Sight
The story I'm about to tell you is true.
When my husband and I first met, he was really mean to me.
It was a Sunday night in October, 2004. My grandmother was in the hospital and I'd just found out that an ex, for whom I may or may not have still had feelings, had invited a girl from out of town to spend the weekend with him. I was sad. So my friend Mike* decided to cheer me up in the only way we knew how, in our early 20s. He took me to a bar to get hammered.
The bar was in a college town about 45 minutes away, and on alternating Sunday nights, Mike, a bass player, played a few acoustic sets with some friends. This Sunday was his night off so we ended up seeing the acoustic band that filled the other Sundays. One of them, the drummer, was cute. I'd seen him around, cover band follower that I was. I knew who he was. He had blond hair and wore more eyeliner than I did (which is a quality I liked when I was 23. I might or might not still like it). Worried about my grandmother, feeling rejected by the ex and bolstered by liquid courage provided by copious amounts of Bärenjäger, I said hello to him.
He said hello back. Then he told me my hair needed a twist-cut.
(For those who don't remember/don't know, a twist-cut was a technique popular in the early 2000s in which sections of hair are twisted into ropes and then cut, rather than cutting straight across. It provides a lot of texture.)
He insulted my hair style. He wore makeup and he knew what a twist-cut was. I should have written him off then – as someone who was mean, and as someone who, by all appearances, probably didn't even like girls. So I did. To the best of my recollection (which I admit is fuzzy – Mike set out to make me feel better and he did his job well, if temporarily) I ignored him for the rest of the night and never gave him another thought.
Until a year later when we again found ourselves at the same bar, this one closer to home.
I remember standing in the middle of the dance floor – not dancing, because I'm a terrible dancer, but socializing – when a friend named Emily*, with whom I'd been chatting only a few minutes before, approached me again.
"I have a guy I want you to meet," she said. "Do you know Steve Hall*?"
I did. Steve Hall was the guy who told me I needed a twist-cut.
"He saw us talking and he thinks you're cute," she went on to say. "Come over and meet him."
I don't know why I went. He was mean, and maybe gay. It would be a colossal waste of my time. But I did, and he acted as if he'd never laid eyes on me before. We chatted. He gave me his phone number. I still thought he was cute (he still wore eyeliner and dressed better than I did) but knew he didn't have a prayer. Even when my mom spotted his phone number on my dresser and asked about him, I said "He's adorable. But it's not happening."
These were the days of MySpace, and it felt like mere minutes after we met that he was adding me to his friends list, sending me messages, asking me to hang out. I blew him off for as long as I could – which ended up being about two weeks. I finally consented to going on a date with him. That same night he told me he wasn't seeing anyone else and didn't want to. Two weeks later he told me he loved me.
Eight months later we were engaged. A year after that, married.
We celebrated our ninth anniversary in October.
I don't remember when I reminded him about our first meeting – the night of the twist-cut – but once I did, he remembered. He said he was awful because he thought Mike was my boyfriend, and couldn't believe a girl would hit on him with her boyfriend standing there. (To be honest, I don't actually remember hitting on him, but I had consumed a fair amount of alcohol, so it's possible that he thought my attempts to focus were actually flirtatious eye movements.) At any rate, we now have a story to tell whenever someone new asks "How did you meet?" And we are a rare kind of couple – we experienced both hate at first sight and love at first sight.
Noelle Silver, wedding planner and heroine of A Holiday Wish, experiences something similar when she meets Everett St. John. She's in no place to be looking for a new boyfriend, and she's not, but she's intrigued by him. Even though the chip on his shoulder could sink a ship – something about him draws her in, makes her want to get to know him, even though he's doing everything he can to make her last wedding a complete and total nightmare…
Can she stop him? Will she even want to?
*Names have been changed to protect the innocent (and not so innocent, in some cases.)
Noelle Silver has been a wedding planner for six years, and in all that time, the only bride she's failed to get down the aisle is herself. Abandoned by her fiancé and disillusioned with love, Noelle is ready to pack it in and leave town when Brooke St. John, orphaned heiress, offers her a staggering amount of money to do Brooke's Christmas Eve wedding to a much older man.

Though she's reluctant at first, the payment Brooke offers is enough for Noelle to return to her hometown and start a new life. It's also an opportunity to prove to herself – and her former fiancé – that despite her broken heart she still has what it takes to pull off a wedding worthy of an heiress in the mere two months Brooke has given her. But the best man, Brooke's gorgeous older brother Everett, seems dead set on stopping the nuptials. Will he succeed, driving the final nail into the coffin of Noelle's career as a wedding planner – and completely shattering what's left of her expectations of love?
Enjoy an Excerpt:
The crisp autumn air smells clean in a way heavy, humid summer air never can. It bites at my cheeks and ruffles the edges of my burgundy scarf. Through leaves burnished gold and crimson the sun dapples the sidewalk and bounces off the shop windows as I hurry past. It's so nice out this morning that if it weren't for the promise of coffee, croissants and Drew, I would have been a little disappointed to come to the end of the half-mile walk between my apartment and The Daily Grind, which is on a quaint tree-lined street just a few doors down from my own shop—Silver Bells Wedding Designs. It's a play on my name, Noelle Silver, and the fact that I specialize in Christmas weddings. They're my absolute favorite. Something about the holiday season just lends itself to gorgeous weddings. But Drew's the outdoorsy type and has his heart set on getting married outside. If he didn't, we would definitely do it at Christmas.
About the Author: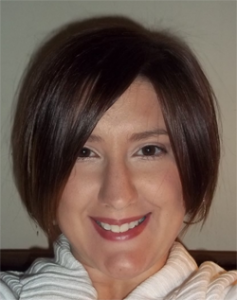 Courtney J. Hall is the author of Some Rise by Sin, a historical romance set in the tumultuous final days of Mary Tudor's reign, and A Holiday Wish, the first book in the Silver Bells contemporary romance series. She lives in suburban Philadelphia with her husband and a stolen cat.
Website | Facebook | Twitter | Instagram
Buy the book at Amazon or Barnes and Noble.