Long and Short Reviews welcomes Anne Elizabeth as she shares one of her favorite holiday traditions. Enter to win one of five copies of The Power of a SEAL.
RAISE YOUR VOICE
Holiday songs remind me of my childhood. Attending church with my parents and brother, and listening to the exuberance with which the congregation sang inspired intense warmth and comfort. Voices lifted in song varied from out-of-key to perfectly pitched tones, and it was wondrous! Each individual contributed to the joy as we created these beautiful sounds together.
After services, most of the congregation was full of cheer and would hurry outside for hot cocoa or tea. With cups in hand, we walked as a group down to the live action crèche. It was here that we sang the last Christmas song of the night, Away In The Manger. Of course, the goats bleated and donkeys brayed along with the clucking chickens and mooing cow; and all the sounds blended together. To this day, I still wonder if the animals were commenting or singing along.
Do you have a special holiday song, and why is it a favorite?
With over two decades of experience, Navy SEAL Leaper Lefton is bringing his expertise to young and impressionable SEAL trainees in BUD/s. As an instructor, he knows he must prepare them for all kinds of situations—and there's a perfect opportunity for hands-on training when he spots a woman in danger in rough water. Kerry Hamilton, a marine mammal veterinarian for the U.S. Navy is beyond grateful when Leaper saves her from the rough seas, and their attraction is instant. But after everything Leaper has been through, can he truly love again? And is Kerry willing to give him the chance?
About the Author: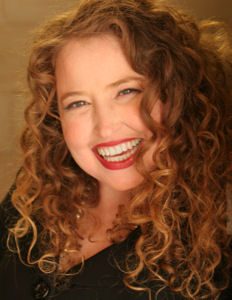 New York Times bestselling author Anne Elizabeth is an award-winning romance author and a popular comic creator. With a BS in business and MS in communications from Boston University, she is a regular presenter at conventions as well as a member of the Author's Guild, Horror Writers Association, and Romance Writers of America. Anne lives with her husband, a retired Navy SEAL, in the mountains above San Diego.
Amazon | Books-A-Million | Barnes & Noble | Chapters | iBooks | Indiebound