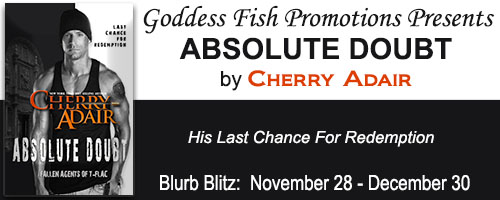 This post is part of a virtual book tour organized by
Goddess Fish Promotions
. Cherry Adair will be awarding a $50 Amazon or Barnes and Noble GC to a randomly drawn winner via rafflecopter during the tour. Click on the tour banner to see the other stops on the tour.
Cherry has stopped by to answer a few questions. Enjoy!
What do you love most about being a writer?
Cherry: The people I create can't tell me "No!"
What do you like least about being a writer?
Cherry: Having to be disciplined. It's hard on an Aries to plant her behind in that chair.
Do you have a favorite locale or setting for your novels? What is it and why is it your favorite?
Cherry: My favorite location is always where my characters are at the moment. It could be a civilized condo in San Francisco, or the jungles of South America. As long as I can make one of them extremely uncomfortable there, I'm happy.
Which of your own books is your favorite?
Cherry: Which ever book I'm working on at the time.
Clearly you do a lot of research for your books. Do you have a favorite research trip you've taken?
Cherry: Yes, I do tons of research, and by necessity, most of it is done either on line, or through various contacts whom I've collected like exotic flowers throughout the years. I'm fascinated by foreign locales, and love writing about them, but I must admit that while I love to travel, I'm a tourist, not a traveler. To me roughing it is if room services closes at midnight! (Darn it- I think this would be much more interesting if I told you I was secretly Lara Croft lol) The reality is I spend 99.9 percent of my time in my office at my keyboard. With very little time off for good behavior. (or even for bad behavior for that matter)
Your heroines all seem to be completely capable of taking care of themselves when push comes to shove. Is having that strength important to you? Why?
Cherry: While all my heroines have their secret fears and limitations, I want them to be strong, and daring and willing to take risks. Usually they know their own faults fears, and failings, but they figure out how to overcome them during the course of the story. I want my readers to relate to these woman, to know that they can do anything, be anything, aspire to anything. Our paths are all so different. We might not be able to shoot a sniper rifle, or dive a hundred feet under the ocean for treasure, or fly a helicopter (or frankly – have awesome wild monkey sex and multiples Os five times a day! Lol) But we're all the heroines of our own lives. We know the difference between what's real and what's fiction. When we read it's like taking a mini vacation. It's fun to be taken out of our frenetic day, and to become someone else for a few hours.
Tell us about River Sullivan, your heroine in ABSLUTE DOUBT
Cherry: River's a smart cookie, she's a lingerie designer who owns her own company. Amicably divorced, she runs a thriving business with her ex, and is as happy as a clam. Until her brother deposits five million dollars into her bank account and disappears. (I keep asking my brother to secretly deposit five mil into my bank account – I haven't heard back from him. Lol) Off she goes to Cosio, South America, to find some answers.
I loved writing River and Ash Daklin's story. River is completely different than the heroine in GIDEON, (which was set in the same fictional country as ABSOLUTE DOUBT) Oh, hell – I just realized her name was Riva! Riva and River? What??! How did I write two books back to back with heroines with such similar names?! Who's in charge of me??! Fortunately, the two women couldn't be more different. Whew. River loves clothes, fabulous shoes, and make-up. Of course I put her in a mining town with cobbled streets, surrounded by jungle, and not only made her sweat, but had bad guys shooting at her. Then I gifted her with a sexy, bishop. Yes, I'm cruel. Damn. I love being a writer! lol
Three. . .

T-FLAC operative Asher Daklin is running out of time in his race to end the production and sale of the word's most deadly explosive before a cataclysmic terrorist event occurs. This op isn't just his last chance at redemption, it's deeply personal. Because of him, E-1x took his brother's life and nearly incapacitated him. Now, with the timer counting down the remaining hours, he has to go deep under cover at the home of the mastermind producing the deadly explosive and stop him. Daklin can't allow anything, or anyone, to distract him from his mission.

Two…

Lingerie designer River Sullivan is on a mission of her own—to find her genius brother. When millions of dollars are inexplicably wired to her account she knows he's trouble. Traveling to the small mining town of Los Santos, situated in the mountainous jungles of Cosio, she accepts the hospitality of her brother's employer and searches for clues as to Oliver whereabouts. If only she wasn't overcome with inappropriate lust for one of the other houseguests- a gorgeous bishop with a warriors body and laser-sharp eyes that hint at deep, dark secrets.

One!

River and Daklin find themselves in a race against time, hampered by staggering odds and overwhelming desire. Daklin has one final, desperate chance to prove himself, keep River safe, and save the day. . .
In a situation this volatile, something is bound to blow!
Enjoy an Excerpt:
"Ash? I–I'm in a shitload of trouble."
Holding the cell phone to his ear, gritting his teeth against knifelike stabs biting along the nerves of his shattered tibia, T-FLAC operative Asher Daklin flung his bum leg off the coffee table. He'd never heard that tone in his brother's voice, and he went from stupor to full alert as his defense physiology kicked into high gear. As it did when he defused an explosive, his pulse slowed and his focus became pinpoint.
Hyper-alert, his voice calm and even, he speed-limped to the front door. "Where are you?" Swinging his coat over his bare chest, he shoved his Glock 41 Gen 5 in the back of his sweatpants, then thought better of it and stuck it one of his jacket pockets. "How bad?"
By habit, his earpiece was in the bowl beside a full clip and his keys. He inserted the earpiece, then slipped the phone and clip into his other pocket. "Let me speak to your CO." Like himself, Josh was an operative, though still a rookie, with barely a year in the field.
"I'm solo on this."
Fuckit. A "shitload of trouble" could mean damn near anything when out in the field. Especially unsupervised. His brother could be anywhere.
About the Author: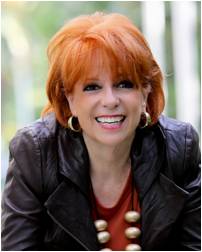 New York Times/USAToday Bestselling author Cherry Adair's innovative action-adventure novels have appeared on numerous bestsellers lists, won dozens of awards and garnered praise from reviewers and fans alike. With the creation of her kick butt counterterrorist group, T-FLAC, years before action adventure romances were popular, Cherry has carved a niche for herself with her sexy, sassy, fast-paced, action adventure novels. She hates first drafts, has a passion for mentoring unpublished writers, and is hard at work on a new T-FLAC trilogy.
Website | Twitter | Pinterest | Printable Book List | Facebook
Buy the book at Amazon.