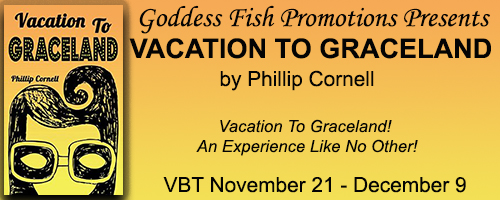 This post is part of a virtual book tour organized by
Goddess Fish Promotions
. Phillip Cornell will be awarding a $25 Amazon or Barnes and Noble GC to a randomly drawn winner via rafflecopter during the tour. Click on the tour banner to see the other stops on the tour.
A Regular Day in My Life
My days are mostly generic. I got this girl I text. We have what I call a flirtationship, but there is always tension between us. It goes like this; first we text back and forth, then I offer to link up with her, she agrees and makes plans, then she manages to ruin the plans by canceling abruptly. I respond to the cancelation by getting mad. We do not talk to each other for a week or so, then we make up. So depending on the day, I am either in an OK mood or frustrated with the inconsistency in my dating life.
This situation I just explained happens throughout the week. So on a typical week day, I wake up and try to figure out how I am going to deal with this girl. I stop at my mom's house, and pick up my work uniform. I keep my uniform at my mom's house, because my sister, who lives with her, washes it for me. After I pick up and put my uniform on, I head to work.
Once I show up to work, I drink a Mountain Dew Kick Start, then proceed to do an excess amount of work. The work is excessive, because the company I work for, wants to see how much work we can do with the least amount of man power. Me in return, I just accept the situation, and do the best I can to do a good job.
Somewhere during the course of the day, I create snaps on snapchat. Because work is stressful, I do snaps on the way to work, and during my lunch break. My snaps consist mostly of me talking about how I am either late to work, or how I do not want to be at work. In between my complaining, I post very appetizing food pics of the food my sister cooks at home.
When work is over, I run out of the building. I stop by my mom's house again, eat a meal, and then drop my uniform off to be washed. After that, I talk to my niece and nephew for bit then take a nap. The nap last about 45 minutes to an hour, so I head home after I awake from my slumber.
While at my house, I either text the girl I mentioned earlier, or watch TV and make snaps about what I am watching. I then do 50 push-ups, and write in my notebook until I get tired. Some writing days never get under way, others go well into the night. I can never tell until I start writing, and establish flow and rhythm in my writing.
Lastly my eyes get droopy, and I go to sleep. I wake up, and start all over again the next day. This happens on repeat until the weekend. On the weekend I sleep in on Saturday, and have the option of getting drunk.
A man, his mother, his sister, his granny, his niece, and his nephew make a trip to Memphis Tennessee for a family reunion. During the course of the trip, the family encounter a series of circumstances that mold the trip into an unforgettable experience. Through the arguing and internal bickering within the group, they come together and strengthen the blood bond they share with each other. Reflecting on each and every situation encountered, the man realizes the trip is an overall social, emotional, and educational journey.
Enjoy an Excerpt:
The idea of a family trip started, when my mom devised a plan to take my granny on a weekend trip. This was difficult because my granny was on a weekly dialysis schedule, so my mom had to come up with a way to keep her schedule and transport her from one city to the next without any problems. My grandma had been on dialysis for the past 2 ½ years, and with her increasing age and decreasing health, she needed more attention from care givers and family members.
The living arrangement in my mom's house was setup like this. My mom, my sister Brandi, and my granny all lived there constantly. My other sister Crissy and her children did not live there, but they would visit often. I myself would visit quite often also. My job was 2 miles from my mom's house, so it was nothing for me to visit on my lunch break or when I got off work. My granny anticipated me coming over many times. She would cook a meal for me, and place my name on the plate. It was not the perfect living arrangement, but it definitely had a strong family feel tied into it.
My granny kept close tabs on what my mom and sister were always doing, because that is just who she was. She still liked to get out the house ever once in a while. Her favorite pastime was people watching. If there was one thing that she enjoyed, it was talking about other people. This is a trait that has been handed down from generation to generation, and I myself am guilty of doing it also. Discussing people in a humorous light, that downgrades their physical appearance or personality, is second nature to me now. I can easily do it without any effort or stress. The thoughts just come to my head, and I let the mild form of slander flow. I have never been embarrassed of this, and like me, my granny has never been either.
About the Author: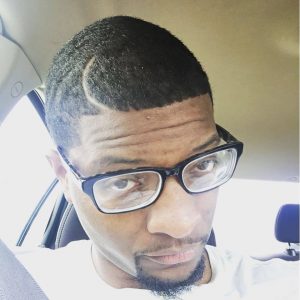 Phillip Cornell is a college graduate. He gained his degree in Biological Sciences, and currently works at a local pharmacy. He is the only son of Harron and Connie Cornell, and the youngest of 3 children. In 2006 his father passed away due to colon cancer, and his mom became an inspiration to him and his family in the way she supported everyone. He has a passion for all types of competitive activity, with sports being the favorite. Overall he lives for different experiences to stimulate the mind, and firmly believes that life is something that has to be lived, read about, and dissected. His biggest weakness is beautiful women, and the thought of being a failure. Firmly believing everyone deserves their moment no matter how long or short it is, Phillip listens to anyone who has something to say. The more he writes. The more he realizes what he creates, is something that needs to be shared with someone other than himself.
Twitter | Instagram | Facebook | Snapchat
Buy the book at Amazon or Barnes and Noble.