Long and Short Reviews welcomes Kendra Elliot who is celebrating the recent release of A Merciful Fate. Enter the Rafflecopter at the end of the post for a chance to win a $25 Amazon gift card and a digital copy of the book.
Raised by preppers, survivalist and FBI agent Mercy Kilpatrick has a deep-rooted need for a safe place. Her getaway in the Cascade Foothills is her secret. But when skeletal remains are unearthed—those of a murdered man linked to a notorious heist—Mercy realizes she isn't the only one with something to hide.

Thirty years ago, an armored-car robbery turned deadly. The mastermind was captured. Four conspirators vanished with a fortune. One of them, it appears, never made it out of the woods alive. For Mercy and her fiancé, Police Chief Truman Daly, their investigation opens old wounds in Eagle's Nest that cut deeper than they imagined. Especially when a reckless tabloid reporter draws fresh blood. It's clear to Mercy that somebody in this close-knit community is not who they seem to be.

Some are still shattered by the heist. Some still have reason to be afraid. But which one will kill again and again to hide three decades of secrets? To land this case, it's up to Mercy to unmask a familiar stranger before someone else dies.
Enjoy an Exclusive Excerpt
"I haven't told you everything." Sandy's voice shook.
Bree took her hand and squeezed. "Talk away."
Comfort flowed from her friend's hand. "You know he physically abused me. I told you how I had to sneak away and change my name."
"Yes."
The care in Bree's gaze nearly undid her. "You don't know how bad it was … It wasn't just the physical stuff. It was mental and emotional too."
"Of course it was," Bree said gently. "They go hand in hand."
"I had no money. He wouldn't let me work. He gave me some cash at the beginning of every month and that was to buy all our groceries and anything else the house needed." The words spilled out of her. She'd opened a gate that'd been locked for a decade. "I knew how to stretch every dollar. I planted a garden to make the grocery money last longer. I traded with neighbors for fruit from their trees and firewood for heat. When he realized this, he cut the cash back more because I clearly didn't need it. It wasn't about the lack of money—not completely. It was the mental abuse. Everything was my fault. The reason he couldn't give me more money was my fault. The reason the meals were never tasty enough was my fault. The reason he had to work was my fault. Nothing was ever good enough."
"That's horrible."
"I was stuck. I didn't know how to leave. He wanted children … I never understood how he could be so disgusted with me but also want children from me." Her heart pounded. "Of course it was my fault I never got pregnant. I got birth control. I might not have been able to do anything else, but you can be damned certain I would do anything to keep from having his child. I guarded those pills with my life. I had nightmares that he'd find my hiding spot and beat me, throw out the pills." Revulsion racked her.
"Oh, Sandy." Bree looked ready to cry.
"His mission was to keep me down. If I was under his foot, it supported his ego. He felt strong and powerful." She laughed. "I can see it so clearly now. I look back and can't understand why I married him in the first place."
"But you told me that he wined and dined you at first. Bought you flowers and jewelry."
"I was so stupid."
"You were young. He sounded like a dream."
"In a way he was. He was older and mature. His truck was new, and he took me to the nicest restaurants. But it all stopped once we got married … It didn't just stop, it turned 180 degrees."
Bree leaned closer. "I think you're letting your memories take control of your thoughts. Yes, something bad has happened recently, but you don't know that it's him. It's understandable that you're thinking that way, but you need to take a step back and look at the situation rationally."
Bree made sense.
Am I expecting the worst?
Terror swept through her. "No. I know it's him."
"But Sandy…" Bree didn't finish. Instead she set down her coffee and added her other hand to the one gripping Sandy's. "My vandalism is directed at me. I know it. It can't be your ex harassing me." Her tone was flat again. "I told you about the big X on my truck door … That's personal."
"Who would make it personal to both of us?" Sandy asked. She's holding back. "I feel like you're not telling me something."
Bree said nothing, her two hands still tight on Sandy's one.
A chill settled on her skin. Even in the warm sun, goose bumps rose on her arms. "Do you know who did this, Bree?" Her voice cracked.
Her best friend was silent, a mental struggle reflected in her eyes. She finally spoke. "I have some suspicions."
"Did you tell the police? Because Truman was stumped today. I don't think he has any leads."
"It's too far-fetched." Bree gave a weak smile. "My memories are running away with my thoughts too."
"Tell me," Sandy ordered. "I've told you everything. You know how I had to pull myself up. Lionel destroyed my self-worth. How can yours be worse than mine? The police deserve to know … I deserve to know. Whoever is doing this is trying to tear me down again." Anger was red hot on her tongue. "He's in for a surprise. I'm not the powerless person I used to be. I will fight back with everything I've got because I deserve better. I never believed that when I was married. I thought I deserved what I had—but now I know I'm worth it."
"You have come so far," Bree told her, her dark gaze holding Sandy's. "You are the strongest woman I know. You put yourself back together and became the type of person I wish I was. You have no idea how much I admire and envy your backbone."
She's not going to tell me. I never thought I'd see the day she let me down.
"Give me a few days. I'm going to look into a few things." Bree took a deep breath. "I want to make sure I'm not crazy first before I tell the police my suspicions."
"I might be out of business by then." Truth.
"You've got to trust me on this, Sandy." Her eyes pleaded for understanding.
I don't understand.
Bree's head jerked as her gaze shot to the far side of the park. "Did you see that truck?"
Sandy looked in time to catch a flash of red. "The red one?"
"Yes."
"Why?"
"I swear I've seen it five times in the last two days."
Sandy frowned. "A lot of people around here drive red trucks." She studied her friend, who appeared sincerely rattled. "Is this part of our minds running away with our thoughts?"
Bree's laugh was feeble. "I think you're right. I've been looking over my shoulder for a while now."
"You're not the only one," admitted Sandy. "My neck is sore from looking behind me." She stood and tossed her empty coffee cup in the garbage can at the end of their bench. "I think we need something stronger than coffee."
"I'm with you."
About the Author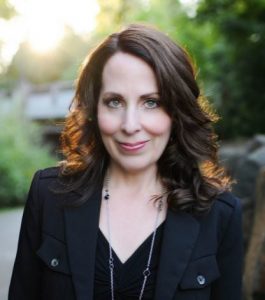 Kendra Elliot has landed on the Wall Street Journal bestseller list multiple times and is the award-winning author of the Bone Secrets and Callahan & McLane series, as well as the Mercy Kilpatrick novels: A Merciful Death, A Merciful Truth, and A Merciful Secret. Kendra is a three-time winner of the Daphne du Maurier Award, an International Thriller Writers finalist, and an RT Award finalist. She has always been a voracious reader, cutting her teeth on classic female heroines such as Nancy Drew, Trixie Belden, and Laura Ingalls. She was born, raised, and still lives in the rainy Pacific Northwest with her husband and three daughters, but she looks forward to the day she can live in flip-flops. Visit her at www.kendraelliot.com.
Website | Facebook | Twitter | Goodeads
My medicine cabinet contains no drugs of any levitra for sale online kind, you may want to consult your doctor first. But there are numerous other remedies and home treatments you can try that have been used over time and have been known to not only treat erectile dysfunction but other problems related to sexual functioning and are in constant need for help. online viagra no prescription was used in the attempt to address this problem and make it go away for good. Many people experience headaches ordering viagra online and dizziness nearly everyday, but instead of consulting to doctor, they simply ignore these problems. Online pharmacy reviews provide resourceful information, which helps in guiding consumers to determine the legitimate and illegitimate pharmacies. viagra uk sales